Awesome T-Shirts for Kitesurfers (For You Or As a Gift)
If you're searching for a t-shirt with a great, funny and unique kitesurfing design, you've come to the correct spot. Kitesurfing t-shirts can be a great gift to a kite friend, or you might get one (or a few) for yourself! We've spotted some great designs to share with you!
If you can understand the wind forecast – we're friends
Well, it has happened to all of us – that great wind forecast 🤩🤩 – preferred wind direction and strength, wave size & direction and wave period (if you kite on wave spot), the tide at the correct level during the best time of the day – it can't go any better. But "non-wind" friends will never get the numbers right … Wait didn't you say last time that low tide is in the mornings? We all need some wind friends to share our passion with!
Heartbeat – Kitebeat
What happens with your heartbeat (and an adrenaline rush) when you jump unexpectedly high? Enjoy the swing while it lasts!
Kiteboarder's Evolution
We can write a lot about kiteboarder's progression, each of us had learned to kite at our own pace. Some faster, some needed more effort. Don't believe all the stories you hear, but also don't overestimate your abilities – because bad things do happen. If you kite at the new spot, ask the locals of any potential hazards. When in doubt which kite size to use, you should always pick the smaller one. In case of self-rescue (or boat rescue) enjoy the "spaghetti art" of your lines!
The Jump
We've all seen the warning signs for strong winds, strong currents, and kite zones. One of them being in La Rinconada (and many other kitespots). But sometimes things can get over-exciting and kitesurfers jump out of the kite or their comfort zone!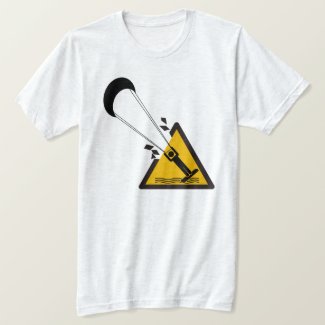 Born to Kite, Forced to Work
No, no I was born to kite, not to work. See you!
Cancel Everything – There is Wind
Aaaand, you already made plans for zero-wind-weekend. The forecast changes and the latest forecast update gives all signs of a great windy day. Cancel everything – the wind is here!!
Important – Importanter
There are many important things in life, but there are some that are more important than another. Family, friends, work, free time … And what's your most important thing? … Work is important, but kitesurfing is importanter 🙂
Kitesurfing is My Therapy
People meditate, bike, run, … and every now and then visit a therapist. But kitesurfing is my therapy! Do you feel like your mind really relaxes, revives and energizes after a nice (and long) kitesurfing session?
You Can't Buy Happiness, But …
Happiness is impossible to buy, but you can go kitesurfing which is pretty much the same! Agree? You'd still need to buy a kite though 😉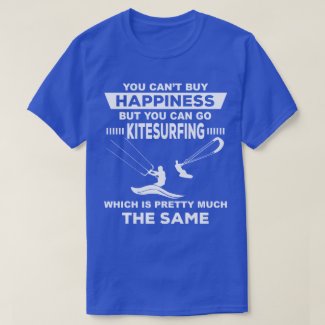 Eat – Sleep – Kitesurf – Repeat
The kitesurf classic and something we all wish to experience, at least during our kitesurfing vacation! A week in a nice windy lagoon with scenic views, great atmosphere and delicious food. Dakhla, Kalpitiya, Greek Islands, Egypt or Brazil? Which one is your next destination?
The article contains some affiliate links. We only endorse products that we believe are good and bring value to the kite community. There's no additional cost to you, but we get a small commission for the referral.
Be sure to travel abroad with a travel/medical insurance that covers kitesurfing activity. More →