Kitesurfing in Cape Verde
On a chilly & windy morning, looking outside the window and missing summer and kitesurfing? How about a short getaway to soak in some vitamin D and enjoy wind & waves? Cape Verde is easily accessible, a short detour from the UK and most of the countries in Europe. You can enjoy kitesurfing in Cape Verde pretty much year round.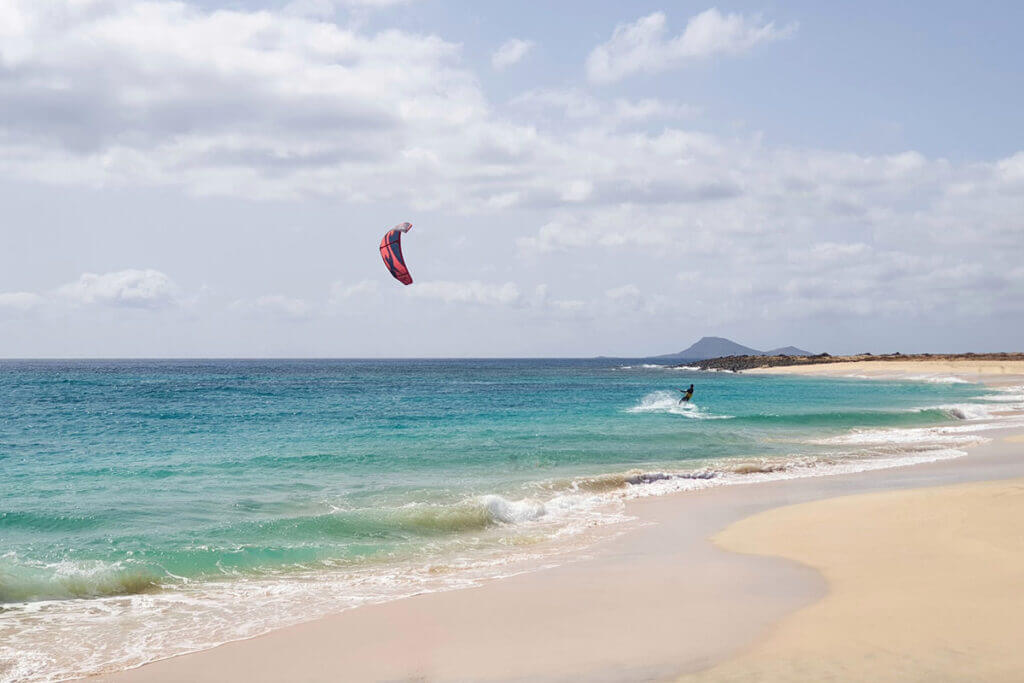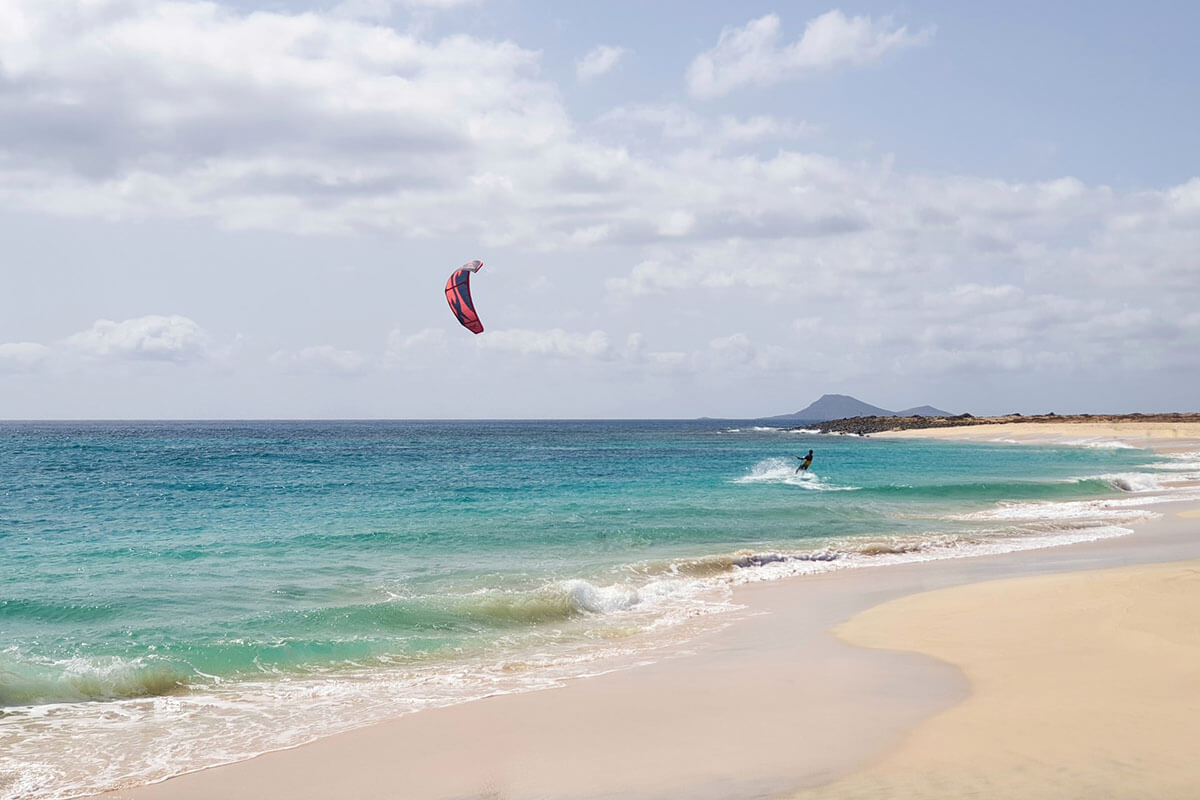 Cape Verde has very pleasant weather, mild and sunny all year round. It has numerous beaches and it's an archipelago of ten islands. It's windy pretty much all year round.
Hub for wind & water-based sports, the adrenaline junkies rush to Cape Verde to enjoy the fresh water and breezy wind in their hair. If you are a kitesurfing fanatic then you would love the vibe here in the kite season.
Welcoming All Kitesurfers & Surfers
Welcoming kitesurfers from all around the globe, this place is for anyone and everyone, irrespective of their skill level. Beginner or expert, it has a variety of options for every kiter's skill level.
If you are a beginner then Boa Vista is your best option as it comprises flat water and perfect wind which can help you practice your surfing skills to the fullest.
Popular Spots for Kitesurfing in Cape Verde
On the contrary, if you are an expert that loves waves then Ponta Preta in Sal is your must visit kite spot in Cape Verde. So take that surfboard out and hit some killer waves in good wind! This beach is a whole kite vibe with an ample dose of adrenaline for all the kitesurfers thrilled about high wind and great waves. See more spots in Cape Verde
Peak Season for Kitesurfing
While everyone across Europe celebrates festivities during winter, here in Cape Verde, it is perfect sunny summer-like weather serving as an ideal kitesurfing season in Cape Verde. If you are looking to take a break from the chilly weather from November to April, head to Cape Verde to take a kitesurfing break.
Other Things to Do in Cape Verde
While it is windy all year round, there are fewer days with good wind in the off-season. If you have a company that does not enjoy kitesurfing as much as you do, don't worry Cape Verde has multiple activities available for your friends and family members. Kitesurfing in Cape Verde is not the only thing you can do here.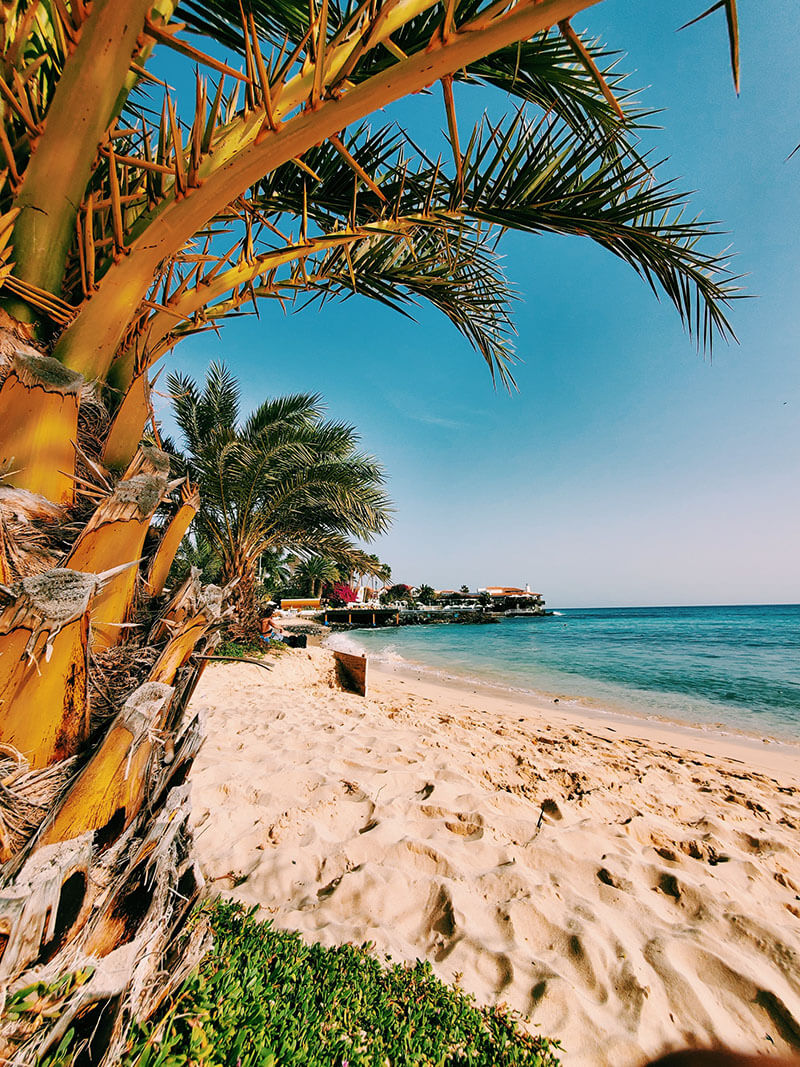 While you are there, you can go deep-sea diving and snorkeling, or hike a volcano. Enjoy the beautiful scenic views that nature and beached that Cape Verde has to offer. See the turtles or quad bike the sand dunes along with many events with amazing fiestas. You can also visit small fishing villages along the breathtaking beaches in Cape Verde.
Budget-Friendly Accommodations
The place offers several budget-friendly accommodations from small-scale hotels to high-end resorts along the beach which gives superb deals suiting your needs.
You can hire a guide who can show you the best spots around Boa Vista in a short period. The beaches have mesmerizing views and are not to be missed out on.
Accommodation @ Sal – Santa Maria area (zoom out for more):
Learn Kitesurfing in Cape Verde
Cape Verde is not only an adventurous spot but has numerous kitesurfing schools offering classes. Find the instructor that speaks your language, Sal and Boa Vista are the best islands.
Santa Maria Kite beach is a popular location for beginners. It has nice winds and flat water for learning and training purposes. The instructors there provide apt training to all the kitesurfers with different skill levels. If you want to learn new tricks, Cape Verde is perfect, especially for wave lovers!
If you are looking to enjoy kitesurfing or learn the sport, Cape Verde is the perfect easy-on-the-pocket opportunity to do so.
When traveling and kitesurfing abroad don't forget about travel insurance that covers you while you kite!
Be sure to travel abroad with a travel/medical insurance that covers kitesurfing activity. More →