Kite Camps & Kitesurfing Vacations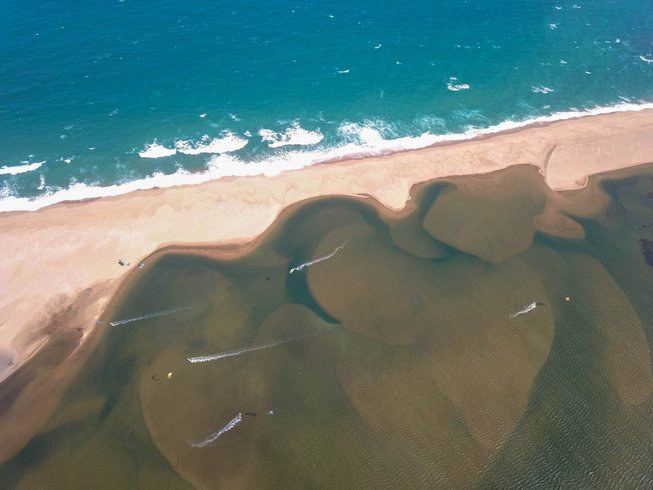 Safari & Kitesurf in Mozambique
9 Days • Available Jan - Mar, Oct - Dec • by Bilene Kite Center
If you have ever dreamed of going on a safari, but in the end, you always prefer to travel to discover a new kitesurfing spot, this is your ideal trip. Enjoy an incredible stay in the south of Mozambique, 4×4 excursions, local villages, endless wild beaches, and a safari to admire the African fauna. Includes
All Level Kitesurfing Camp in Tarifa
7 Days • Available Mar - Oct • by Addict Kite School Tarifa
Do you want to learn or improve your level and your skills in kitesurfing? Visit Addict Kite School Tarifa! With their team of certified and passionate instructors, we'll do the best to ensure you to have some great holidays, learn a lot and leave Tarifa with a lot of good memories. Learn to kitesurf in Tarifa during your holidays and you will surely escape your daily stress, meet new people, do sport, live a new experience, and much more.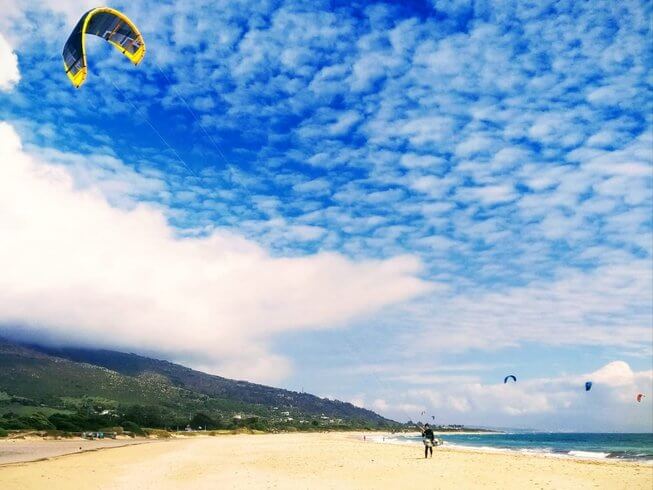 Advanced Kitesurf Camp & Clinic in Tarifa
8 Days • Available Mar - Oct • by High Flyers Tarifa
A camp for independent kitesurfers in Tarifa. A hard-kiting week with other kiters. Stuck at a certain level and want to push your kiting onward (or maybe upwards). Coaching and video analysis to get you to the next level. Includes accommodation, breakfast, good company and fun.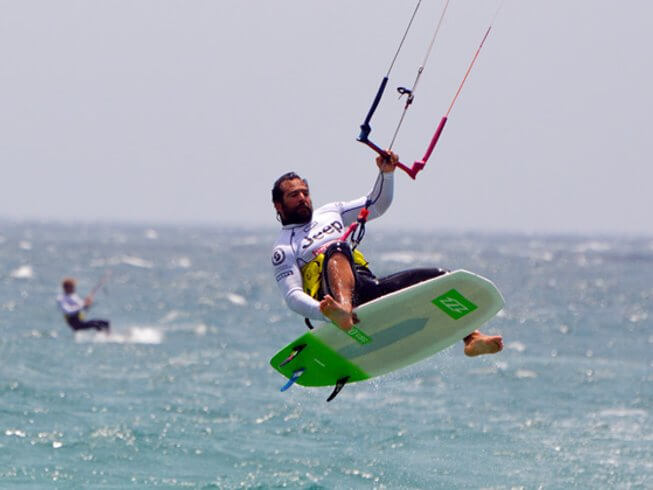 Strapless Kite Surf Camp in Tarifa, Spain
7 Days • Available all year • by Pata Negra Surf
Do you want to start with a directional (surf) board? Or learn new tricks? Join this course with Pata Negra Surf. The pro rider Jhon Palacios will show you the best way how to reach your goal. The classes are of maximum two students. You will also get video corrections, rescue boat service.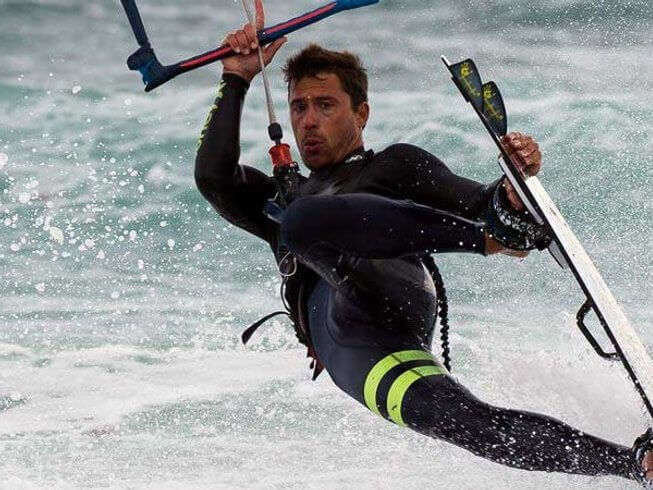 Multi-day Thrilling Group Course Kite Surf Camp Tarifa, Spain
4 Days • Available Mar - Oct • by Atlantic Kite
Learn to kite in a kitesurfing Mecca! Atlantic Kite has the best option to plan your holidays and forget about unexpected bad surprises. Get yourself a nice place where to stay and relax in Tarifa in the best location and with the best kitesurfing courses. Kite classes are held in small groups so a lot of fun is guaranteed!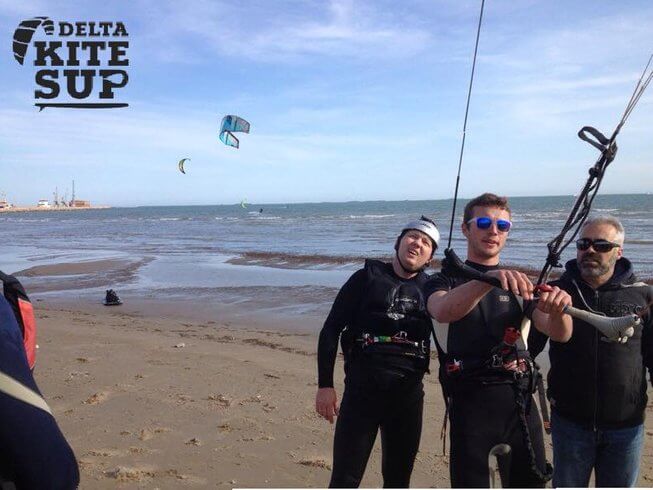 Learn Kitesurfing in the Ebro Delta, Spain
2 Days • Available all year • by Deltakitesup
The kitesurfing area in the Ebro Delta has excellent conditions to learn without any risk. And with many windy days a year. Taste the kiteusrfing with 3 hours private lessons and accommodation. Suitable for all kite levels.
* Prices are approximate and are subject to change and might depend on exchange rates.
Kitesurfing trips, or kiteboarding trips & camps, are vacation packages that are designed specifically for kitesurfers. These trips typically (but not necessarily) include accommodations, meals, and kitesurfing lessons or guided sessions with experienced & certified instructors. Kitesurfing trips can be a great way for beginners to learn the sport in a supportive and structured environment, as well as for experienced kitesurfers to travel to new locations and try out different spots. Some popular destinations for kitesurfing trips include the Caribbean, Brazil, and South Africa, Spain, Portugal, Italy, Greece, Sri Lanka, which offer warm waters, steady winds, and a variety of schools and instructors. Kitesurfing camps can be organized through specialized tour operators or kiteboarding schools and may be available at a range of price points to suit different budgets and preferences.
The ideal wind for kitesurfing is steady and strong, with speeds between 12 and 25 (30) knots. The wind that is too weak will not provide enough power to propel the kite, while wind that is too strong can be dangerous and difficult to control. In general, kitesurfers should avoid winds that are gusty or unpredictable, as these can make it difficult to maintain control of the kite. Kitesurfers should also be aware of the direction of the wind and the conditions of the water when selecting a location to kitesurf – before and during the activity.
Learning to kitesurf can be challenging, but with the right instruction and practice, most people are able to learn the basics of the sport and enjoy their first experiences on the water. Like any new physical activity, kitesurfing requires coordination and balance, as well as an understanding of the wind and weather conditions. For this reason, it is important for beginners to learn from experienced instructors who can provide guidance and support as they learn the sport. With time and practice, most people are able to progress from basic kite control and body dragging to riding on a board and eventually tackling more advanced maneuvers.
Some popular locations for learning to kitesurf include the Caribbean, Brazil, and South Africa. These locations offer warm waters, steady winds, and a variety of schools and instructors who can help beginners learn the sport. Other good locations for learning to kitesurf include Hawaii, Florida, and the Mediterranean. In general, the best location for learning to kitesurf will depend on the individual's personal preferences and goals and majority prefer flat water to waves.
Experienced kitesurfers may want to consider locations with strong and consistent wind, as well as a variety of conditions to test their skills. A mix of strong & consistent winds, flat water, and waves. In general, the best location for experienced kitesurfers will depend on their personal preferences and the type of conditions they enjoy most or what they'd like to experience – downwind trips, scenic locations etc.