Do you kite here? Let us know more about the spot! Click here to edit!
It is your responsability to check whether kitesurfing is allowed at the spot; you might need a 'special permit' or membership from a local kite organization, etc. Local rules can change. Respect others - kiters or not; kite safely and enjoy the wind!
Jan
Feb
Mar
Apr
May
Jun
Jul
Aug
Sep
Oct
Nov
Dec
Windy days*:
25
22
25
26
26
27
28
29
27
27
25
23
Wind Direction:

No data available.
Av. Wind Speed (knts):
12
12
12
13
13
14
15
15
14
13
11
11
Av. Temperature:
27
27
26
26
24
22
21
21
22
24
25
27
* with min. 4 bft (12 knt) wind, without thermal wind stats
Spot Photos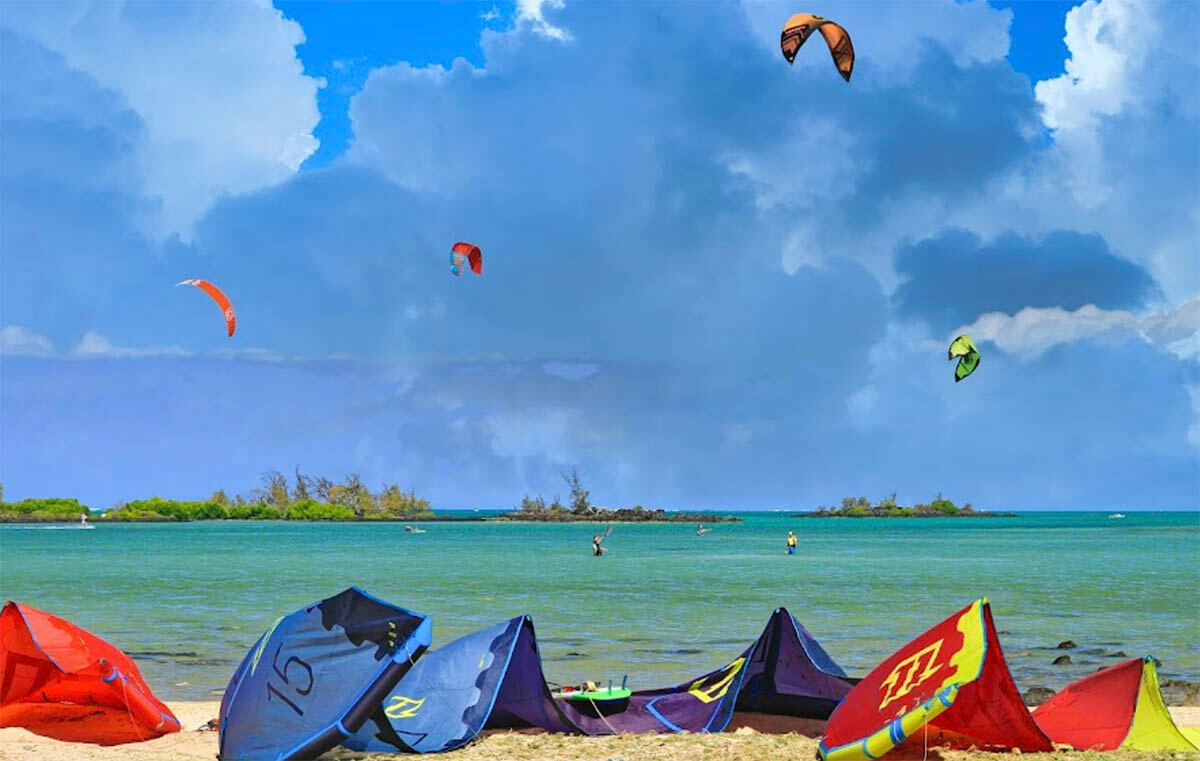 Kitesurf Packages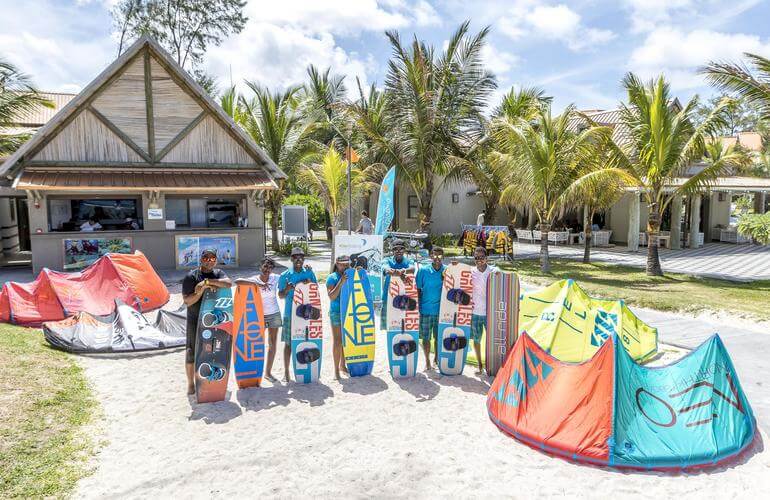 Kitesurfing courses in Bel Ombre, Mauritius
2 hrs - 2-3 days • Available all year • by KiteGlobing - Bel Ombre
You want to discover kitesurfing, learn to tame the wind? Join KiteGlobing on the dream spot of Bel Ombre and participate in a memorable course!
Kitesurfing courses for all levels in the south of Mauritius, near Le Morne. Learning to kitesurf is an incredible challenge, especially on the beautiful spot of Bel Ombre which offers the best wind conditions for kitesurfing!
Le Morne Kitebeach •

Mauritius
from US$ 107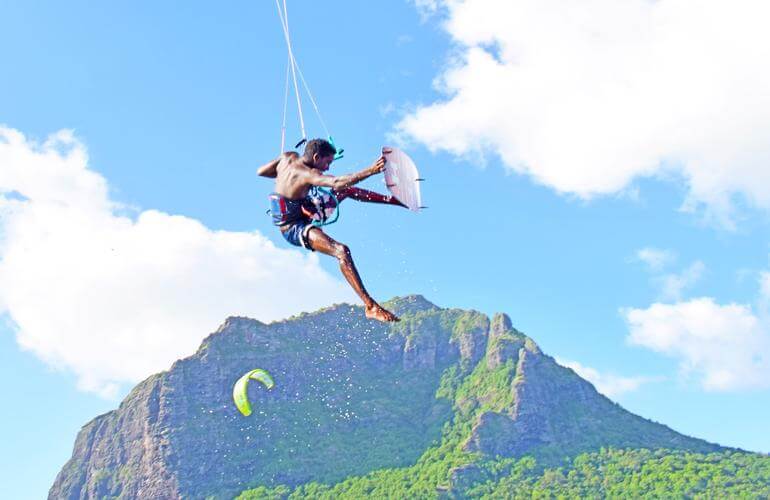 Private kitesurfing lessons in Le Morne, Mauritius
2 hrs - 2-3 days • Available all year • by Le Morne Kite School
Progress rapidly in kitesurfing thanks to private lessons on the lagoon of south-west Mauritius, at the tip of Le Morne!
Open to all, beginners as well as advanced, the private kitesurfing lessons given by Le Morne Kite School allow students to benefit from a much faster progression than group lessons. Warm water and great wind pretty much all year round!
Le Morne Kitebeach •

Mauritius
from US$ 161
Beginner Kitesurf Holiday in La Gaulette, Mauritius
14 Days • Available all year • by Mauritius Surf Holidays
Beginners kite course and 14 days accomodation in Mauritius! Where ocean touches the rainforest. Explore the reefs, lagoons, hike the trails, see the wildlife such as the flying fox.
Le Morne Kitebeach •

Mauritius
from US$ 1007
Don't see your offer here? Add your kite school!
Kite Schools, Gear Rental & Repair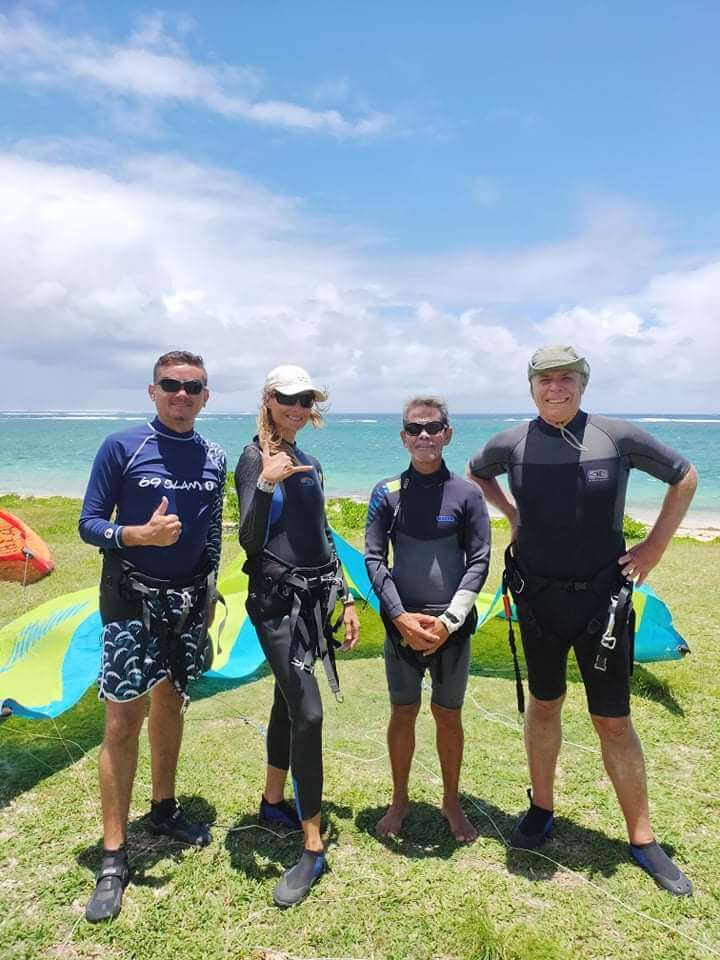 Our story begins, when our passion & hobby turned into a daily routine. Water and Wind are ruling our daily life, as it is windy almost all year round in Mauritius. Life is good here, we don't need much to be happy… Just lots of wind & sun: Sea is our vitamin & Kitesurfing is our medicine!
Anse la Raie
More
Don't see your kite hub here? Add your kite school!
Nearby Accommodation
Location
Insurance
Be sure to travel abroad with a travel/medical insurance that covers kitesurfing activity. More →