Do you kite here? Let us know more about the spot! Click here to edit!
It is your responsability to check whether kitesurfing is allowed at the spot; you might need a 'special permit' or membership from a local kite organization, etc. Local rules can change. Respect others - kiters or not; kite safely and enjoy the wind!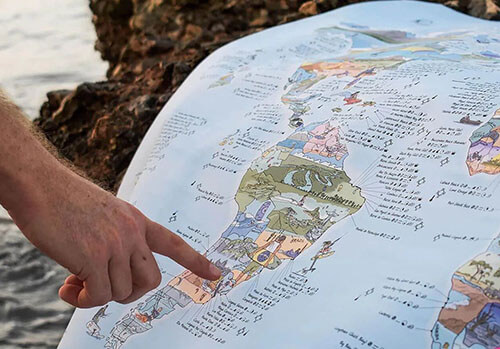 Jan

Feb

Mar

Apr

May

Jun

Jul

Aug

Sep

Oct

Nov

Dec
Windy days*:
12
11
11
8
4
2
2
1
5
7
11
13
Wind Direction:

No data available.
Av. Wind Speed (kt):
7
7
6
6
4
4
4
3
5
5
7
7
Av. Temperature:
11
11
13
15
20
23
27
27
23
20
14
11
* with min. 4 bft (12 knt) wind, without thermal wind stats
Spot Photos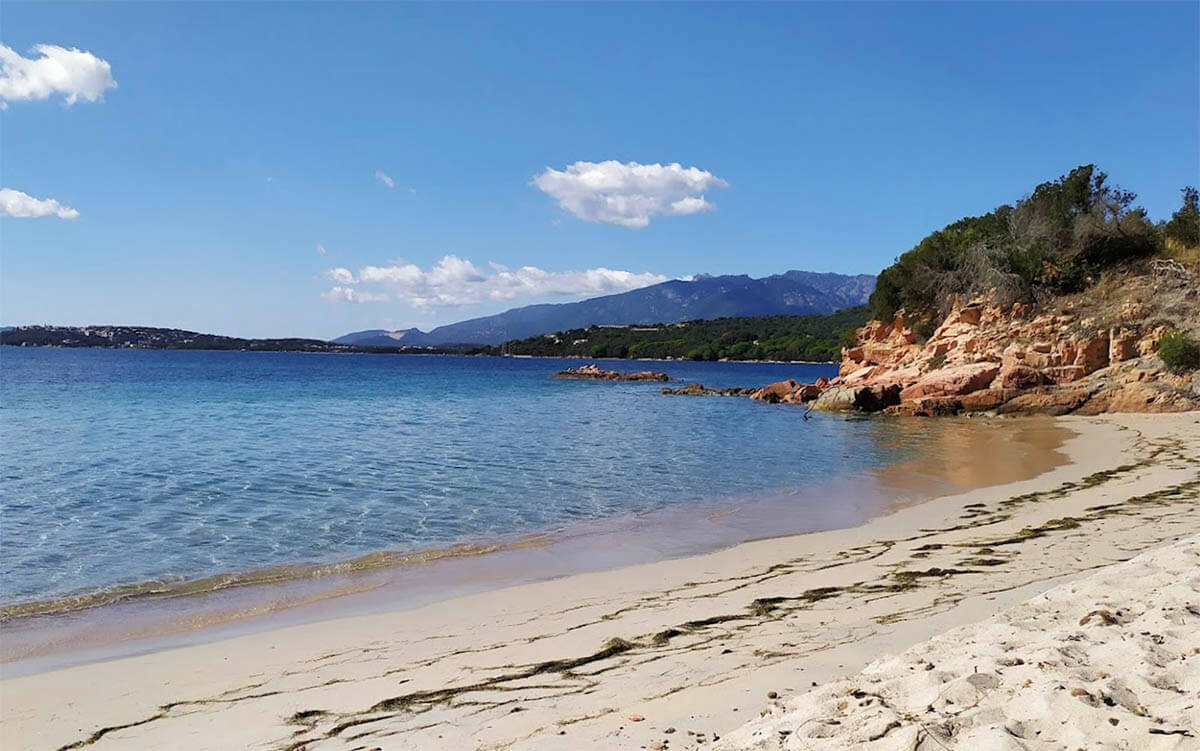 Kitesurf Vacation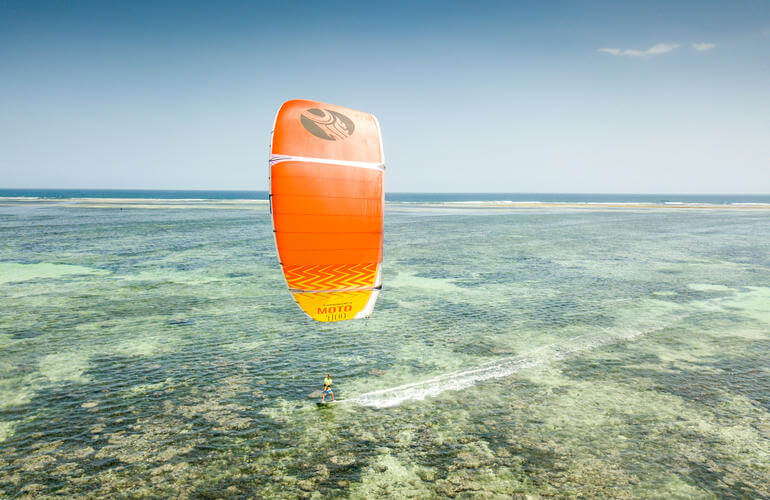 Kitesurfing lessons and courses for beginners in Quiberon, France
2.5 hrs - 4 days • Available Mar - Oct • by Happy Kite School
Learn to kitesurf in the Bay of Quiberon in a safe and friendly environment with Benoît, your state-qualified and IKO-certified instructor!
It is on the peninsula of Quiberon that you will evolve, an exceptional spot in Brittany for the practice of kitesurfing, magnificent landscapes, long sandy beaches and a constant wind all year long. The bay of Quiberon is sheltered from the swell and strong winds and is the perfect place to start kitesurfing.
Quiberon •

France
from US$ 211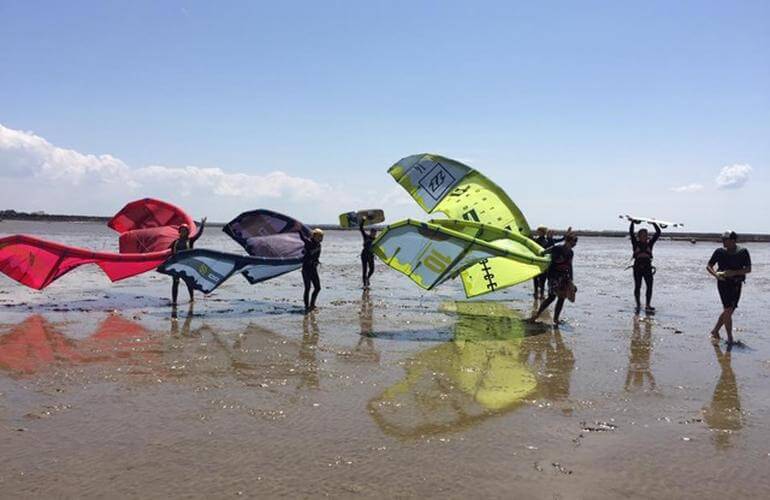 Kitesurfing Lessons in Châtelaillon-Plage near La Rochelle, France
half day - 5 days • Available Apr - Oct • by SARL Chatel Kite School
The Chatel Kite School offers a progression specific to each practitioner with a follow-up by certified instructors who will assess your level and discuss a lesson plan with you.
Antonin Rangin is a professional kitesurfer, he can also take students who wish to learn freestyle, strapless or foil if you wish.
La Rochelle •

France
from US$ 130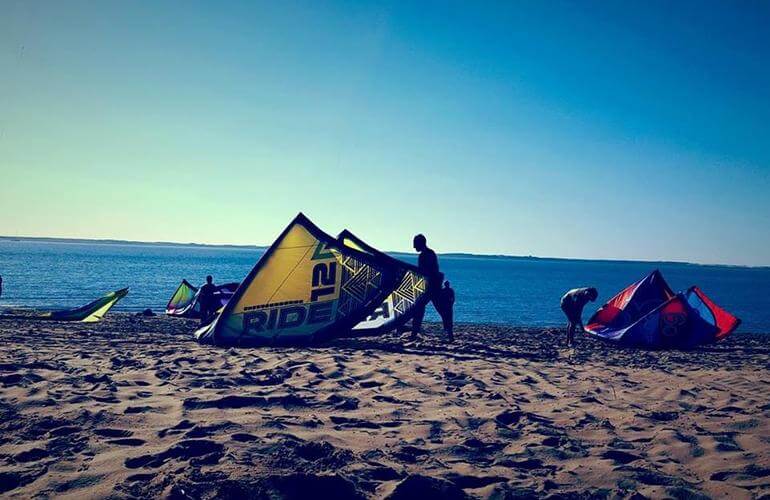 Kitesurfing Course in La Palmyre
half day - 2-3 days • Available Apr - Nov • by Accrokite
Learn by your own pace, goals and skills. Ideal wind, great sandbanks and shallow water bay. Enjoy the kite experience on flat water. Available as taster lesson and a full course.
La Palmyre •

France
from US$ 163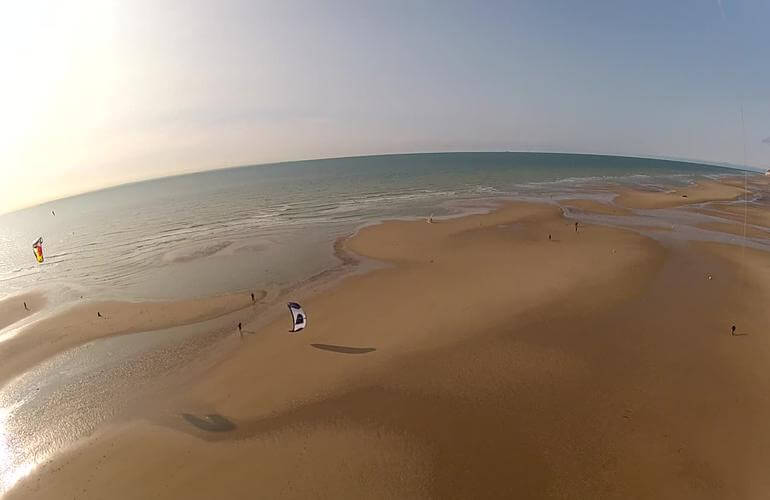 Kitesurfing lesson in Wissant, Côte d'Opale
half day - 4 days • Available Apr - Nov • by Ecole Kite Surf Wissant / Bed&Kite
Start your kite journes at on one of the most popular spots of the Opal Coast, the magnificent Bay of Wissant, near Calais. Learn the kite basics, get familiar with the wind and maybe even start with some jumps!
Wissant •

France
from US$ 141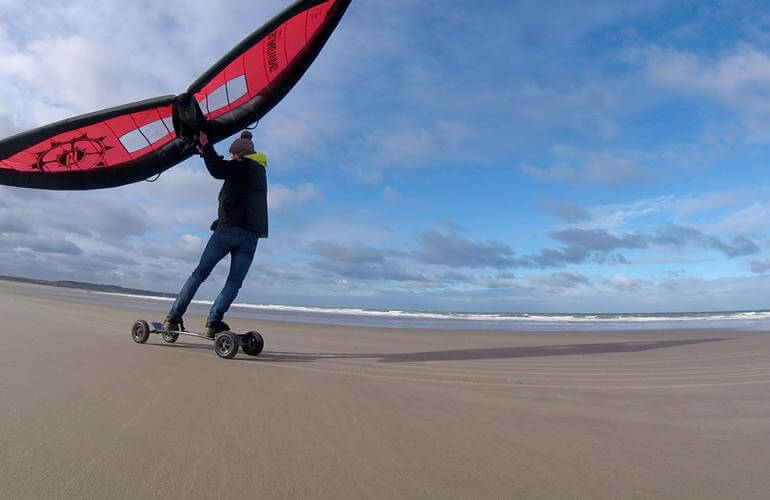 Wingfoil initiation course in Wissant, Côte d'Opale, France
2 hrs • Available Apr - Nov • by Ecole Kite Surf Wissant / Bed&Kite
Are you a fan of gliding and sensations? Come and learn the basics of Wingfoil on land, this new sport of gliding, on the magnificent beach of the Bay of Wissant.
The Bay of Wissant located on the Opal Coast a few minutes away from Calais is the best surfing spot in the Nord-Pas-de-Calais. This spot combines wind strength, wave quality and huge sandy beaches for unique surfing sessions, all enhanced by beautiful scenery.
Wissant •

France
from US$ 216
Don't see your kite hub here? Add your business!
Kite Schools, Gear Rental & Repair
Nearby Accommodation
Location
Insurance
Be sure to travel abroad with a travel/medical insurance that covers kitesurfing activity. More →