Sports
Overview
Wave Clinics
Kite camps from Nov to Mar in Italy
Downwinders from Punta Trettu to our private spot
Kite Offers in Italy
Kitesurf Packs, Kite Camps & Adventures
We don't have offers by Zena Kiteschool, but here are some other from this area.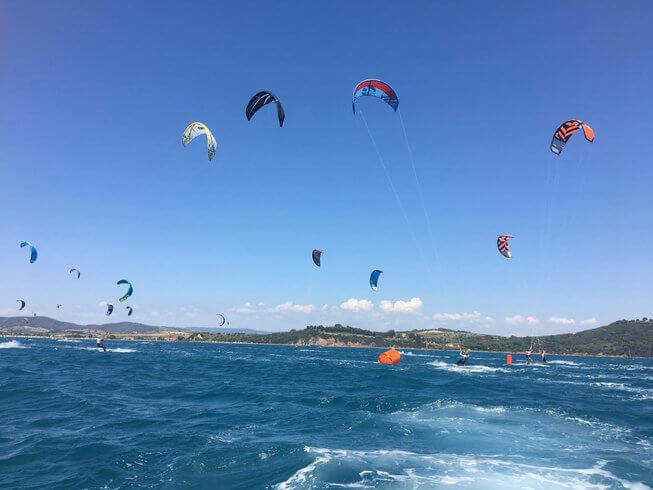 Awesome Kitesurfing Days in Talamone, Tuscany
4 Days • Available Apr - Sep • by Talamone Camping Village
Fulfill your need for a nautical adventure – Talamone Camping Village offers you days of kitesurfing and enjoying the mesmerizing Italian beauty of the Tuscan Coast. If that's not enough, there are a lot of other activities and entertainment options that you can choose. All kite levels welcome.
Talamone •

Italy
from US$ 1,025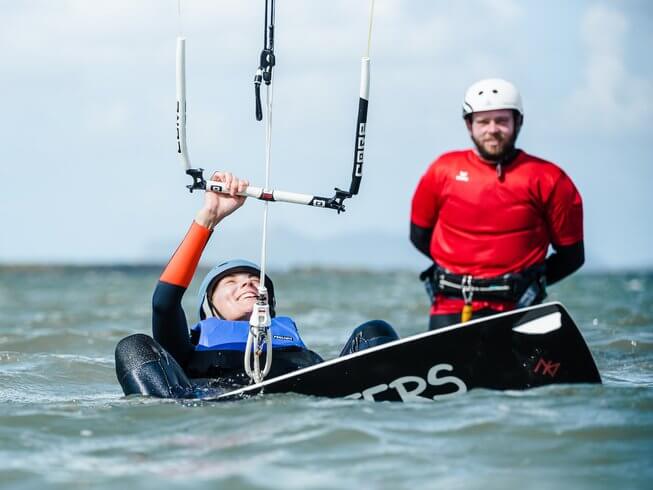 Kite & Yoga in Lo Stagnone, Sicily
8 Days • Available Apr - Oct • by Magicwaters
Welcome to the largest island of Mediterranean! Huge lagoon with shallow water, pleasant temperatures and of course, good wind! All kite levels. Includes classes, accommodation and breakfast.
Lo Stagnone •

Italy Sicily •
from US$ 1,069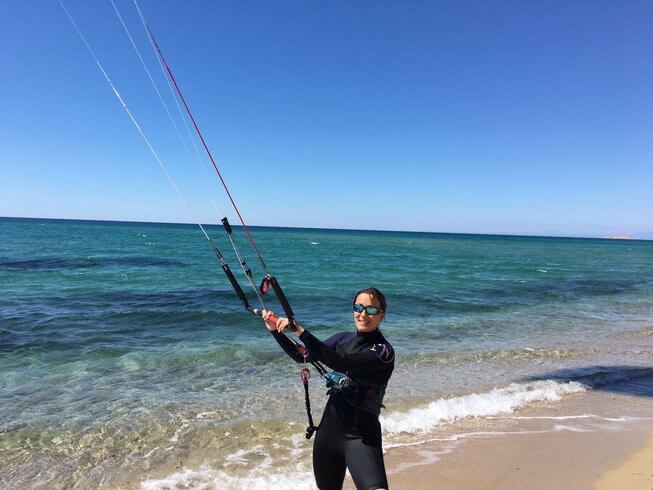 Beginner Kitesurf Camp Sardinia
7 Days • Available Jun - Oct • by Sports Paradise GmbH
Wind & water at beautiful Sardinia! Learn the basics of kitsurfing in a safe environment and explore the island. Accommodation is also provided.
Bari Sardo •

Italy
from US$ 1,394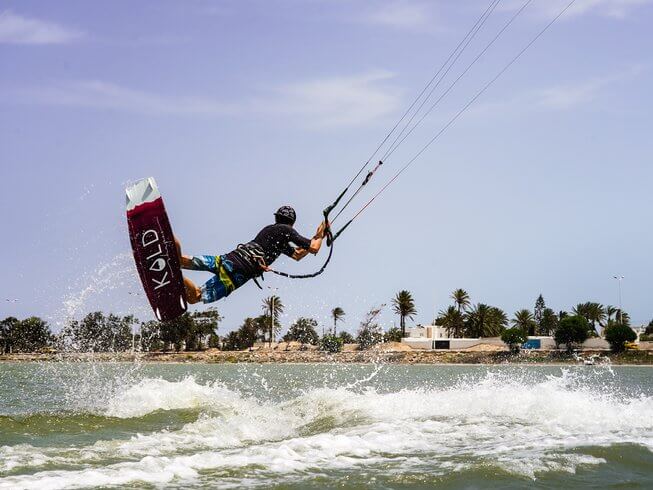 Kitesurf Camp in Lo Stagnone and Wine Tasting in Sicily
8 Days • Available Jun - Jul • by Oasis Kite
Sicilian serenity, action in the water, and exciting excursions on land summed up as "la dolce vita". They have put together an all-round carefree package that leaves nothing to be desired. Come and see for yourself. 20-hours kite classes, wine tasting, accommodation, breakfaast.
Lo Stagnone •

Italy Sicily •
from US$ 1,276
Kitesurfing lessons for beginners in Punta Pellaro
2 hrs • Available all year • by NewKiteZone
This experience will give you a taste of what the world of kitesurfing really is. The instructors can help you go from a beginner to the point of where you're flying and steering a kite. Kite classes are held in designated area so you won't be distrubed by other kiters.
Punta Pellaro •

Italy
from US$ 70
Location