Sports
Kitesurf
Kite foil
Wing kite
SUP
Landkite
Overview
Windbandit Kiteshack is windsport center in the only licensed kitesurf beach in Cyprus.
We are a small family business, offering lessons for kitesurf, kitefoil, wingsurf, wingfoil, landkite ,and sup.
We also offer rentals in fair prices, repairs and accommodation.
Kite Offers in Cyprus
Kitesurf Packs, Kite Camps & Adventures
We don't have offers by Windbandit Kiteshack, but here are some other from this area.
Downwind Kitesafari in Larnaca, Cyprus
2 hrs • Available May - Oct • by Kitemed
Then this is the activity to get you to the next level! A kitesurfing safari, that starts from Softades beach and arrives in Faros! You will be kitesurfing for 5 kms in the greatest spot where the wind is constant and the waters quite shallow. Pickup and drop off included, which means… nothing to worry about!
Leave the crowds and perfection your downwind skills!
Larnaca •

Cyprus
from US$ 33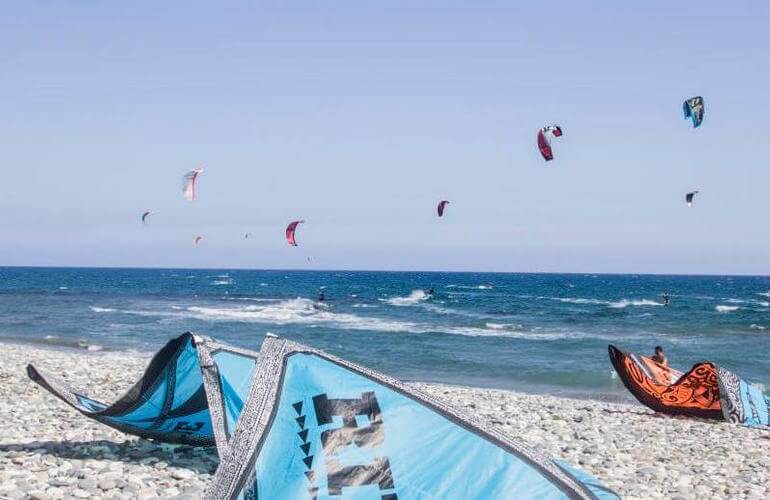 Kitesurfing Gear Rentals in Larnaca, Cyprus
2 hrs - > 1 week • Available May - Sep • by Kitemed
Rent top-notch equipment from one of the best Kitesurfing centres in Cyprus and get ready to ride over the sea of Cyprus!
The equipment is from Wainman Hawaii RSE dedicated school kites and Naish Ride kites, Nobile NBL boards and Prolimit Harness.
The location is ideal for kitesurfing since the bay is more than10 km long, it has shallow waters and constant wind till sundown.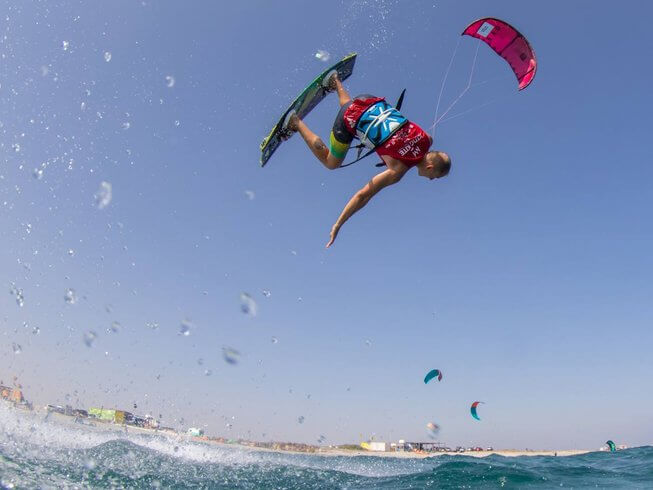 The Mediterranean Island Life – Kitesurf Camp in Larnaca
7 Days • Available May - Sep • by Kahuna Surfhouse
Warm weather, warm water, consistent steady winds, flat water, chilled out atmosphere, family and group friendly, no strong currents and located on the beach! Kite classes and SUP in your free time!
Larnaca •

Cyprus
from US$ 739
Location