Sports
Kitesurf
Kite foil
Wing kite
SUP
Surf
Kayak
Overview
Here at Source we are passionate about sharing the fun and excitement of kiteboarding with all of our guests…Join us on the beach in Mui Ne – Asia's premiere kitesurfing destination!
We offer kite, wing, surf and sup – lessons and equipment rental. We operate a retail shop where we stock North Kiteboarding and Mystic. We are the only place in Vietnam where you can buy North and Mystic, as official distributors.
Mui Ne has been known as one of Asia's top kiting destinations for many years, and with good reason! With an average of 227 windy days a year, why would you spend your precious kite holiday anywhere else?! Source is located on Ganh Beach, and we also teach on the main Ham Tien kite beach. Ganh Beach provides our riders and students with a wide, and gently sloping sandy beach, free of obstacles, and perfect for getting started, improving your skills in the waves, or honing your latest trick. Morning time means lighter winds and small waves, with flat water in between, while afternoon and evening ensure that more advanced riders can enjoy the kickers, and strapless riders the larger waves out back. The main Ham Tien beach provides flatter conditions, with chop and small waves, and is also perfect for beginners or for those just becoming independent. On a typical high season day, wind speeds averge 18-25kts, and usual kite sizes range from 7m – 10m for average sized riders. Water temperature is warm all year round, meaning no need for neoprene here 🙂 a light spring suit, or just a long sleeved rash vest will do just fine. The sun is strong, however, and we recommend investing in some good quality, high factor spf, a hat and sunglasses for the water. The wingfoil spot is located close to Ham Tien beach, where the bay is totally sheltered from the swell, and we have perfect flat conditions and good winds. This spot is a special wingfoil location, don't miss it!
Come and experience the kite vibe of one of Asia's windiest destinations – Mui Ne, Vietnam. With super consistent wind, awesome beaches, cheap beer, tasty food, buzzing nightlife and great sunshine, Mui Ne is the premier destination for those in search of of some windy winter sun. Relax in the paradise surroundings of your tropical bungalow, and wake up to the sound of the sea. Hit the water with the crew at Source and ride till sunset….rinse and repeat = the perfect kite or wingfoil holiday 😉
Kite Offers in Vietnam
Kitesurf Packs, Kite Camps & Adventures
We don't have any offers by this kite school or area. Check out the
Kite camps
or
Explore places.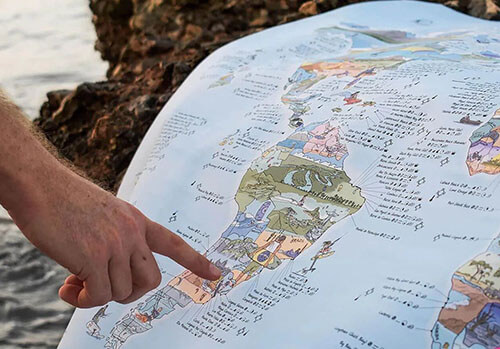 Location