Sports
Kitesurf
Kite foil
Wing kite
Overview
At RIDE, we're passionate about sharing our wealth of knowledge about wing foiling and kitesurfing… Our winging and kitesurfing lessons are designed to teach people from all ages and walks of life to kitesurf or wing foil in a safe and supportive environment. Located at Largs Bay, only 25 minutes from the Adelaide CBD, our tailored kitesurfing lessons are with an experienced and qualified instructor, and include all the equipment you require.
Now is the perfect time to learn kitesurfing or wing foiling in South Australia.
We also stock a complete range of kitesurfing and wing foiling equipment to hire and buy online. Select from leading brands like Naish, Duotone and Ion geared towards everyone from beginners to experts.
Sun, wind, water, waves, smiles from ear to ear, fist pumps, great advice, a helping hand, a friendly face, mates and beers – This is what kitesurfing is about and this is what we're about – We hope to see you out and about on the water soon.
Kite Offers in Australia
Kitesurf Packs, Kite Camps & Adventures
We don't have offers by RIDE Kitesurfing, but here are some other from this area.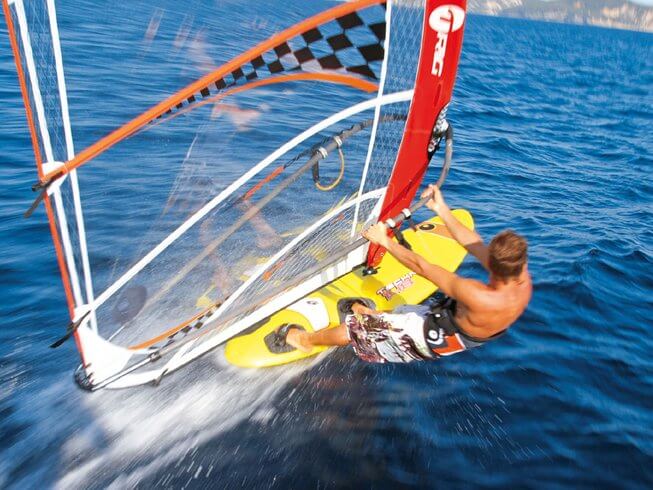 Kayak, Windsurf, Kitesurf, and SUP Camp Brisbane, Queenslad
3 Days • Available Jan - May • by Surf Connect Watersports Centre
Mix and match activities you want during the three days' stay: windsurfing, kitesurfing, SUP, and kayaking. You will love this holiday and from Brisbane, you will bring home much unforgettable happiness!
Sandgate Kite Beach •

Australia
from US$ 881
Location