Sports
Overview
We are Léa & Marco, 2 outdoor sports passionate. With us, come and learn kitesurfing in private lessons or in pairs with your partner or one of your friend, in a still wild environment in the heart of Portugal. We will take you to the Obidos lagoon (located 1h30 north of Lisbon), a spot that will allow you to progress quickly and safely on a flat and shallow water.
If you are already an autonomous kitesurfer, come and continue to progress, to pass new tricks or try strapless… With our boost improvement program.
We work with brand new gear in collaboration with F-One and Mystic. If you are passing through Portugal and want to have a session on the lagoon, it is also possible to rent gear.
We welcome you from April to November so don't wait any longer to book your next kitesurfing camp!
See you soon on the water
Léa & Marco
Kite Offers in Portugal
Kitesurf Packs, Kite Camps & Adventures
We don't have offers by Passaro kitesurf school, but here are some other from this area.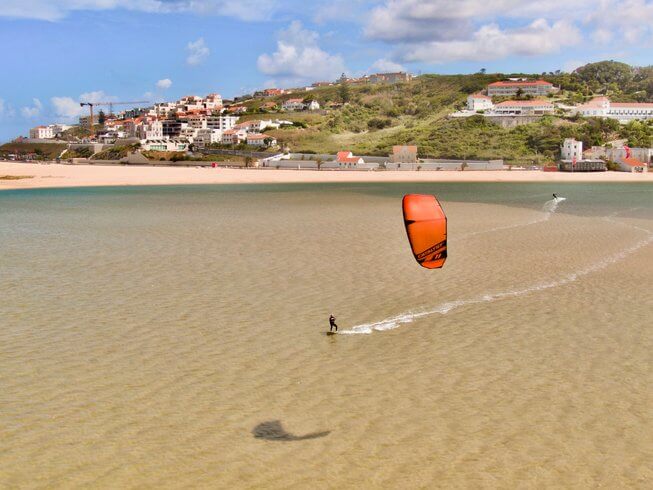 Kitesurfing Camp in Óbidos Lagoon, Portugal
8 Days • Available all year • by Kite Control Portugal
If you are looking for some good vibes, adventures, and the best kiteboarding experience in Portugal, Kite Control is the best place to stay. They guarantee an amazing time as well as a good level of kitesurfing after. You are sure to enjoy learning in a good atmosphere. Includes accommodation.
Óbidos •

Portugal
from US$ 1,040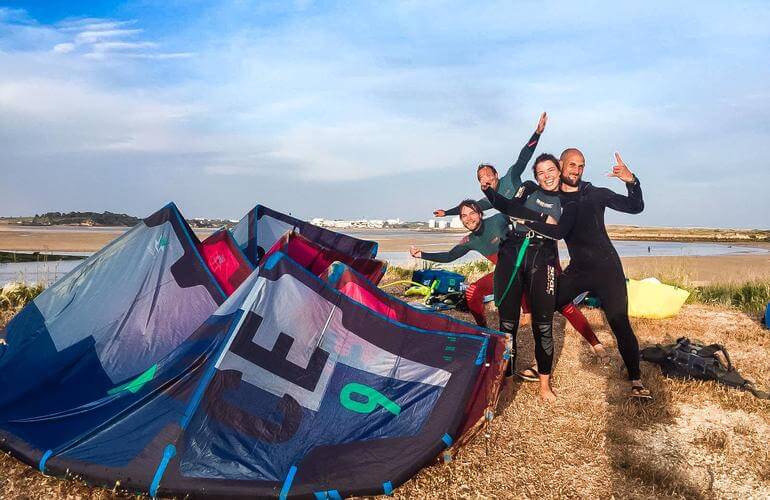 Kitesurfing camp in Lagos, Algarve
4-7 days • Available Apr - Oct • by Kite School Portugal
Are you looking to enjoy a solid dose of kite in the beautiful Algarve? When the sun sets and the first sip of cold beer meets the salty taste of your smile you want to be surrounded by a bunch of like-minded people? Social but relaxed, with privacy & luxury. A place that never gets boring, no matter what the wind and the waves are doing? Then you'll love this kitesurfing camp!
Get the most out of your kitesurfing holiday by staying at an ultra modern and fun camp in Lagos.
Lagos •

Portugal
from US$ 728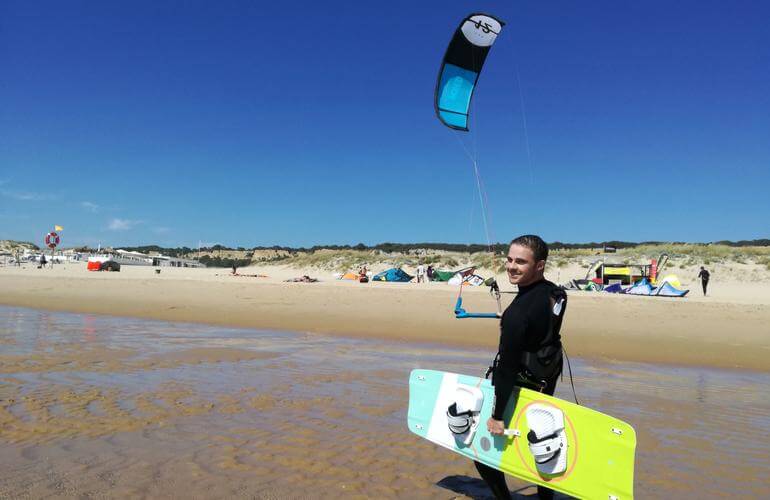 Master the "Wind Power" in Lisbon
3 hrs - 2-3 days • Available all year • by South Adventures
Being one of the first kitesurfing schools in Portugal, with South Adventures you can experience an incredible kitesurf lesson in Lisbon. Lisbon is an ideal location for your kite surfing holidays with uncrowded white sandy beaches and 2 perfect shallow water lagoons near-by, suitable for all levels from beginners to experts and with a windy season from April till end of September!
Praia do Guincho •

Portugal
from US$ 166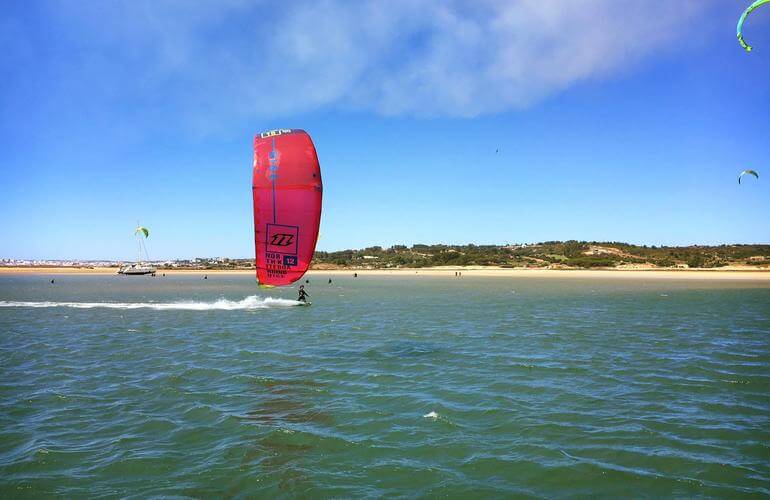 Kitesurfing Lessons in Lagos, Portugal
3 hrs - 4-7 days • Available all year • by Kite School Portugal
It's magic. The sea, the wind, beautiful landscape. It's what kite surfing is all about. In only 3 hours you'll have a first-hand experience, in only 3 days you'll be taught to ride a board – and you'll be hooked!
You'll be blown away. Literally. Try it our or book a full intensive 5 days course.
Lagos •

Portugal
from US$ 124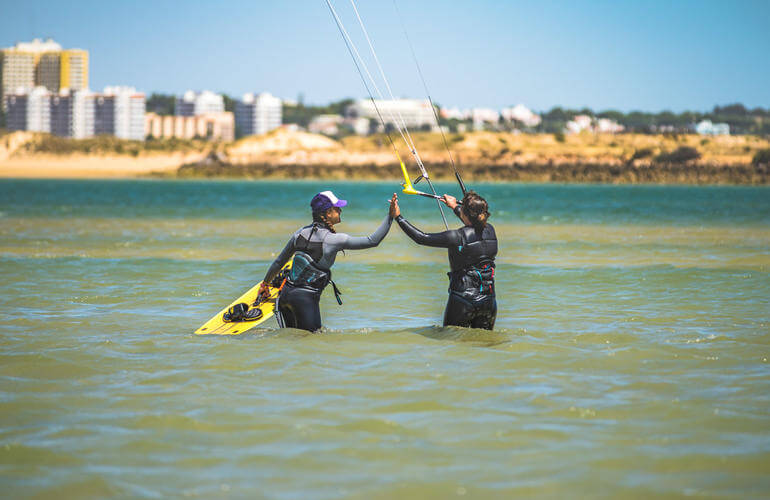 Kitesurfing lessons and courses in Lagos, Portugal
3 hrs - 4-7 days • Available May - Oct • by Algarve Watersport
At Algarve Watersports, you will learn to kite surf in one of Portugal´s best kite spots guided by experienced and certified kite instructors in a daily three-hour training course. Small groups guarantee lots of fun and a steep learning curve. Our instructors take pride in their work and will guide you to achieve your personal goal.
It doesn't matter if you have never tried this before, or if you are an advanced kitesurfer, with the team of professional instructors you will improve your current skills.
Lagos •

Portugal
from US$ 128
Location