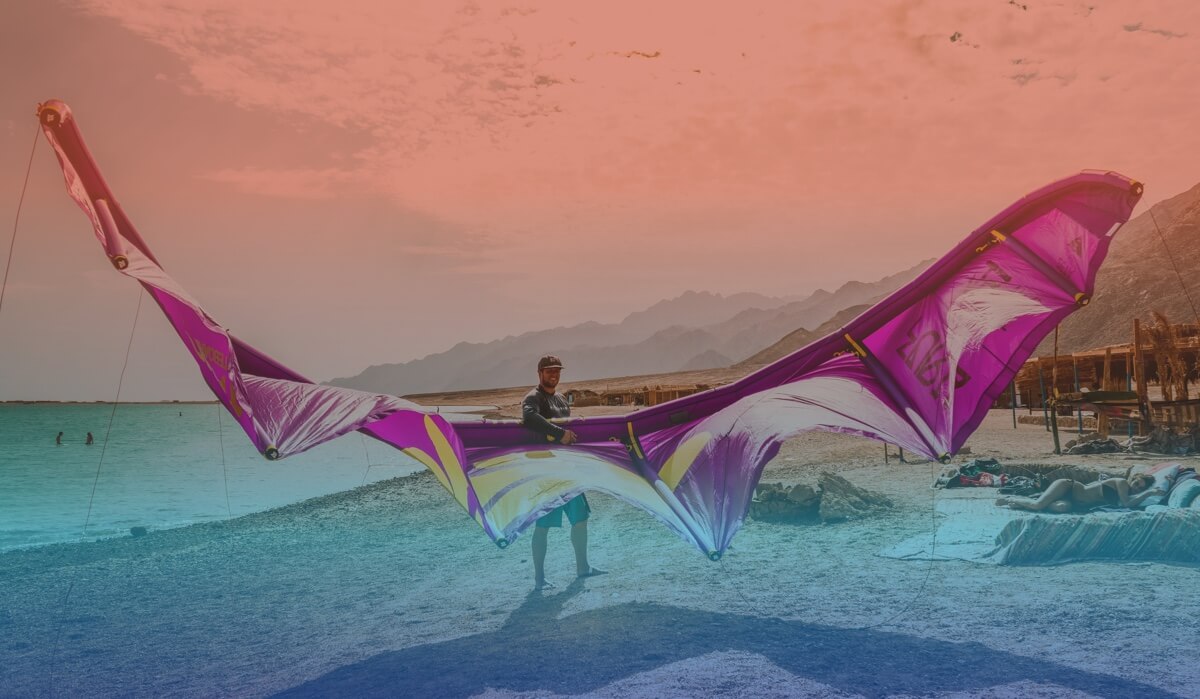 Kite Offers in Guadeloupe
Kitesurf Packs, Kite Camps & Adventures
We don't have offers by Feeling Kite, but here are some other from this area.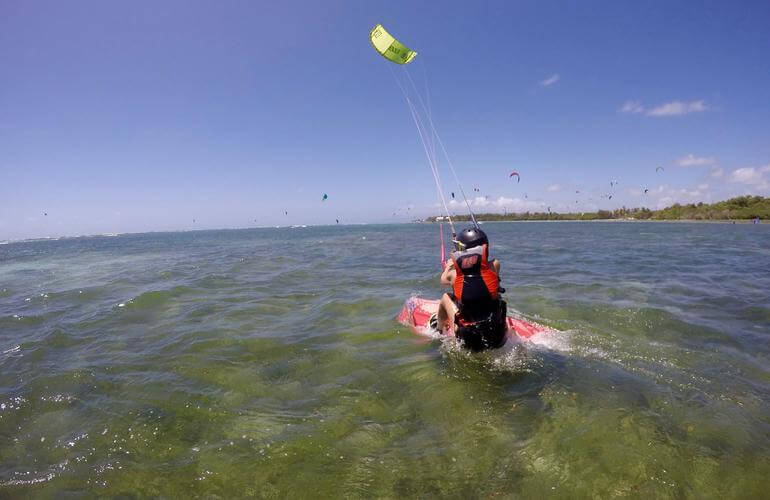 Kitesurfing courses in Sainte-Anne, Guadeloupe
half day - 4-7 days • Available all year • by Feeling Kite
Kitesurfing in Guadeloupe on the spot of Bois Jolan, in Sainte-Anne in Grande-Terre, is perhaps one of the best opportunities you'll have to make your first upwind runs or to work on your tricks in perfect conditions! Warm water (27-30º) and lessons from the boat. Book as many classes as you wish.
Sainte Anne •

Guadeloupe
from US$ 130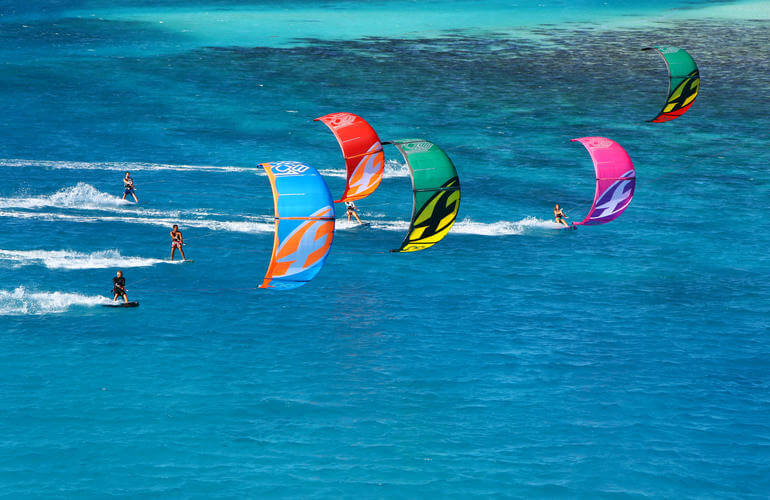 Kitesurfing lessons and courses in Bois Jolan, Guadeloupe
2 hrs - 5 days • Available Jan - Aug, Nov - Dec • by Turkoise Kite's Cool
Make the most of your holidays in Guadeloupe by kitesurfing in the lagoon of Sainte-Anne, in Bois Jolan! The regular trade winds in Sainte-Anne, typical of the Caribbean, create ideal conditions for those who want to glide across the water with their kite. The spot of Bois Jolan is perfect for kitesurfing in complete safety in a superb setting with sun-warmed sea, palm trees and fine sand! Ideal for all levels, and the more experienced among you will find great waves to test their jumps!
Sainte Anne •

Guadeloupe
from US$ 107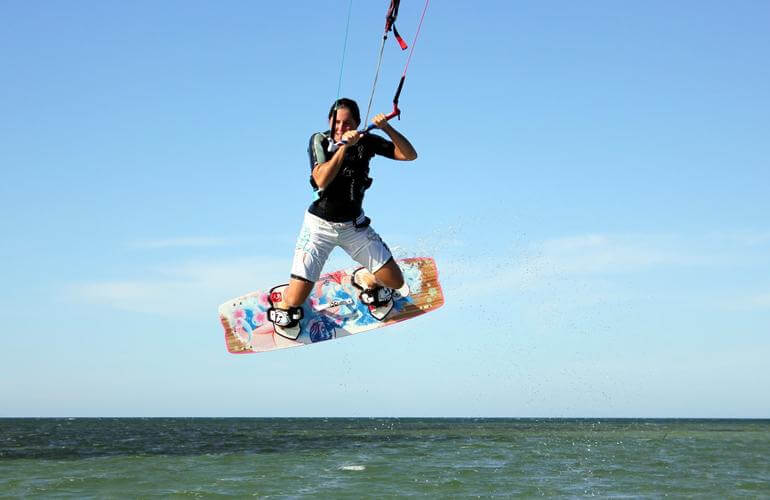 Kitesurfing course in Les Saintes, Guadeloupe
2-3 days • Available Jan - Mar, Dec - Dec • by Caribean Kite School
Enjoy kitesurfing courses from 2 to 3 days in the archipelago of Les Saintes, in Guadeloupe! You will have the choice between different practice spots according to your level and your objectives. Whether you are looking to work on your piloting skills on the beach or a spot in the open water to perform tricks, you can trust the Caribean Kite School instructors to find you the perfect spot between Terre-de-Haut and Terre-de-Bas!
Les Saintes •

Guadeloupe
from US$ 326
Location