Sports
Overview
RIDING THE AEGEAN WAVES AND MASTERING THE MELTEMI WIND
Born for a passion for kitesurfing as a way to explore the world and discover essential experiences, we offer a complete package for a unique and unforgettable kite trip in Naxos!
Stay in one of our Kite Studios, a healing hideaway in Plaka Beach. Take your lessons in front of the Studios or in Mikri Vigla Beach.
Learn to kite, meet people from all over the world sharing the same passion for kitesurfing, exchange stories and make new ones.
We are highly professional in our mission to create the ultimate kitesurfing experience in Naxos, combined with the authentic local Greek hospitality. Our absolute goal is to make you fall in love with the sport and make you want to travel with us again and again…
KITESURFING IN NAXOS
BEGINNER TO ADVANCED WE GET YOU COVERED
At the beginning, you will learn flying the kite on the beach with your qualified instructor until you feel confident to proceed to our radio assisted deep water plan. If you feel rusty, tailor-made refresher courses are available for you too.
Our lessons are designed to prepare you to be a fully independent rider. Your instructor will take you through each stage of learning at your own pace.
LESSONS PLAN
Preparation of the material
Analysis of a spot
Safety procedures
Understanding the wind window
Kite take-off (lounge) and landing
Piloting and control of the kite
Bodydraging
Power strokes
Board recovery
Self-rescue
Water start
Riding upwind
Self-rescue transitions
LESSONS OPTIONS
Privately
Semi-privately
In a group
WE PROVIDE YOU WITH THE LATEST KITESURFING GEAR
Wetsuit
Harness
Impact vest
Helmet
Radio communication
WE OFFER TRANSFER FROM OUR ACCOMMODATION TO THE SPOT
IKO CERTIFICATION
All the instructors are certified by IKO and by the end of all your lessons you will receive the official IKO student card that certifies your level.
SAFETY
Safety comes first. Your safety is our biggest concern; you don't have to be worried during your lesson as a rescue boat is always standing by.
Kite Offers in Greece
Kitesurf Packs, Kite Camps & Adventures
We don't have offers by Amouditis Kitesurfing School Naxos, but here are some other from this area.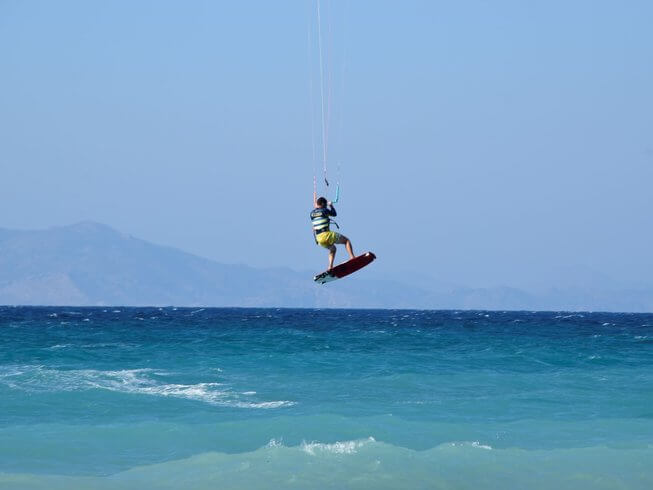 Advanced Kite & Yoga Surf Camp Rhodes
8 Days • Available Apr - Oct • by WetSkillz kite center
A home for those who love a challenge on the ocean, especially for those who are big on kitesurfing. This kitesurfing camp will spoil you by giving you some lessons of how to do great kitesurfing – for independent kiters. Includes accommodation
Theologos •

Greece
from US$ 697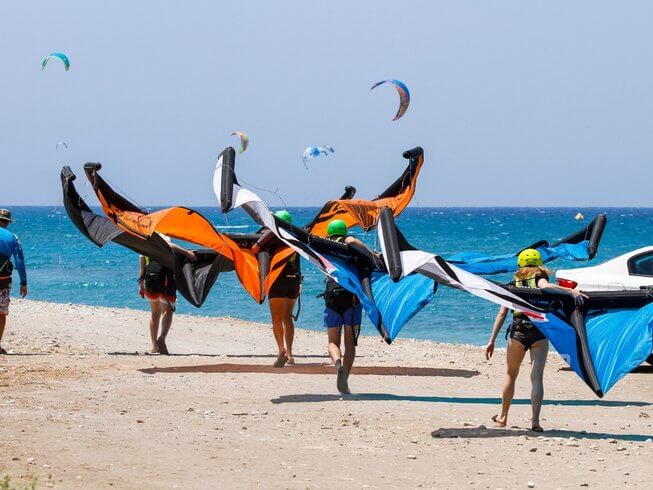 Beginner Kite & Yoga Surf Camp Rhodes, Greece
8 Days • Available Apr - Oct • by WetSkillz kite center
Learn to fly in the island of sun. Wake up with morning yoga session and join a kite classes held in small group. Kite center is located away from tourist area, but still close enough to the town. Accommodation included.
Theologos •

Greece
from US$ 858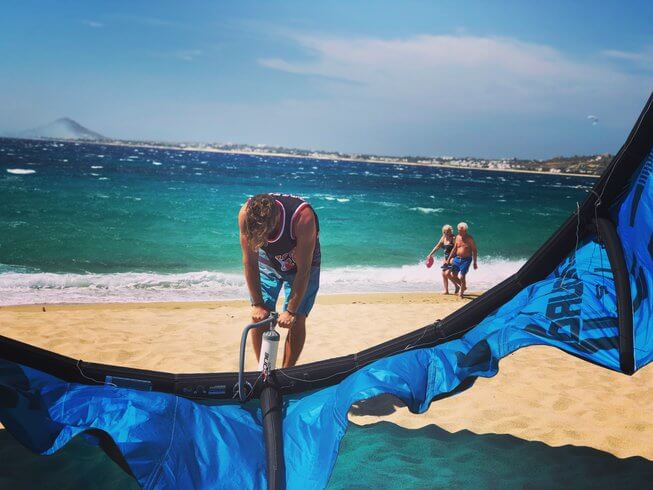 Beginner and Intermediate Kitesurf Holiday in Naxos
8 Days • Available Jun - Oct • by Studios Vrettos
Kitesurf and explore Naxos! Kite course from the boat, yoga session & Greek BBQ! Accommodation at the spot in a nice studio with breakfast included.
Plaka •

Greece
from US$ 1250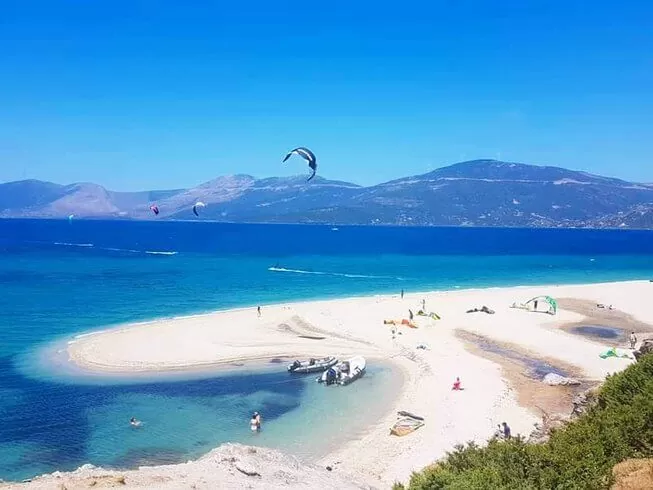 Amazing Kitesurf Camp in Marmari, Evia Island, Greece
7 Days • Available Apr - Oct • by Kitegreece
Greece's windiest place! Meltemi wind available all day long. You can expect winds from 15 to 35 knots. Includes the semi-private course of 10h, or private classes of 6 hours and accommodation. Wind is already here, when are you coming?
Marmari •

Greece
from US$ 836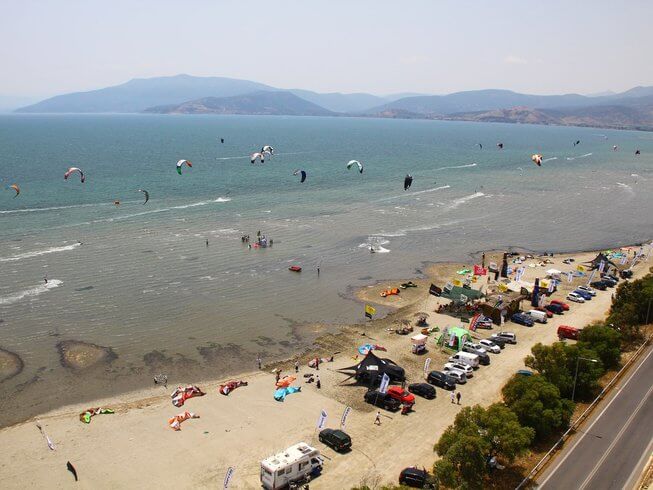 Kitesurfing Holiday Camp in Nafplio, Greece
6 Days • Available May - Oct • by Radical kite Center
Best kitesurf holidays ever in a friendly safe and fun environment. Shallow waters, sandy bottom, safe bay. Come and learn to kite or improve your kite skills! Includes accommodation and breakfast.
Nafplio •

Greece
from US$ 1,251
Location