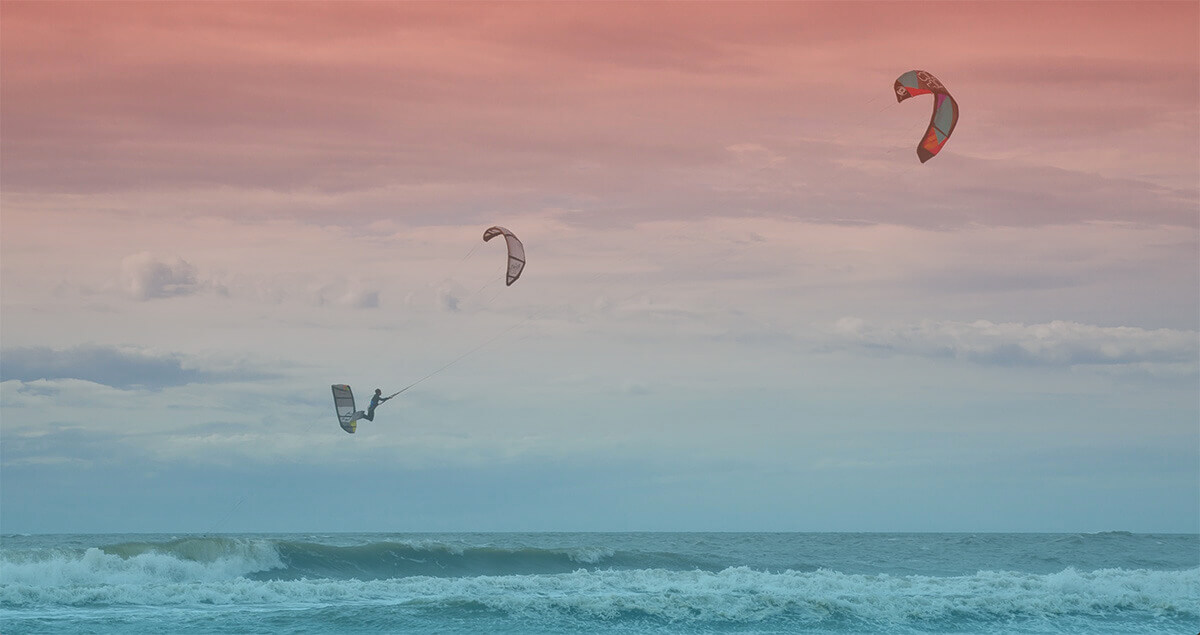 Do you kite here? Let us know more about the spot! Click here to edit!
It is your responsability to check whether kitesurfing is allowed at the spot; you might need a 'special permit' or membership from a local kite organization, etc. Local rules can change. Respect others - kiters or not; kite safely and enjoy the wind!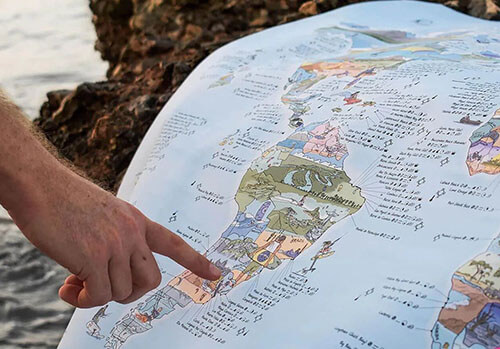 Jan

Feb

Mar

Apr

May

Jun

Jul

Aug

Sep

Oct

Nov

Dec
Windy days*:
7
5
6
5
3
2
2
2
4
9
12
13
Wind Direction:

No data available.
Av. Wind Speed (kt):
6
6
7
6
5
5
5
5
5
7
8
8
Av. Temperature:
20
22
25
28
28
29
28
28
27
24
23
21
* with min. 4 bft (12 knt) wind, without thermal wind stats
Spot Photos
Kitesurf Vacation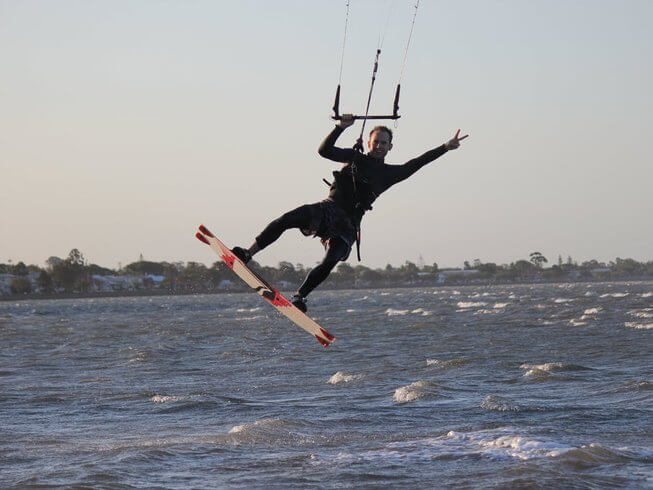 7 Day Kite Safari Holiday in Hồ Tràm, Vietnam
7 Days • Available Jul - Aug • by Surf Connect Watersports Centre
Everything is taken care for you, so you just relax, kite, relax, kite, relax, eat, relax…. and in between, a few drinks and have a good time! Get the kite lessons or attend the clinic & enjoy local sightseeing tours. All levels welcome, also your non (yet) kiting buddy! Includes accommodation & breafast.
Hồ Tràm •

Vietnam
from US$ 1307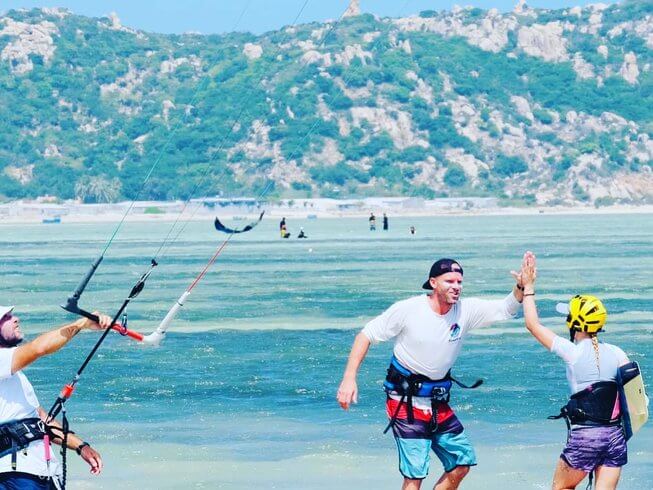 8 Days Kite & Wing in Mui Ne, Vietnam
8 Days • Available Jan - Apr, Sep - Dec • by Source Kiteboarding
Asia's top kite destination with awesome wind! Start out on your kitesurfing journey, refresh your skills, or hone your latest trick with the help of professional and experienced instructors. Suitable for all levels. Join the beach of Mui Ne.
Mui Ne Bay •

Vietnam
from US$ 1159
Don't see your kite hub here? Add your business!
Kite Schools, Gear Rental & Repair
Nearby Accommodation
Location
Insurance
Be sure to travel abroad with a travel/medical insurance that covers kitesurfing activity. More →