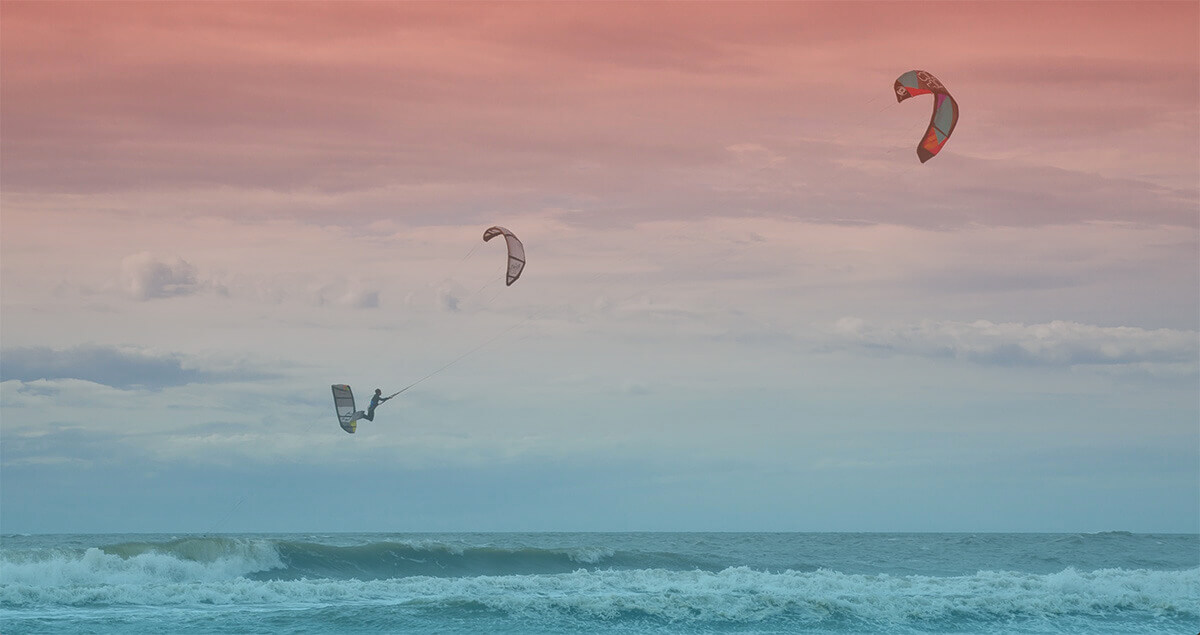 Launch disappears at high tide (not exactly, you can still launch in the grass). Waves a great on high wind days. Look for strong W straights forecast and passing cold fronts.
The best "terrain" in the sound! This is definitely a place for the experienced wave sailor, especially with the onshore conditions and short swell period. Not recommended to someone for their first foray in wave sailing. Somewhat more challenging than other wave sailing spots along the Washington and Oregon coast mainly because of the shore pound.
Directions:
West Beach is located on the south side of Joseph Whidbey State Park, about 3 miles northwest of Oak Harbor on Whidbey Island. Pull into the small parking lot right next to the road to enter the park just north of the houses along the beach. The road coming from Oak Harbor leads directly into it.
It is your responsability to check whether kitesurfing is allowed at the spot; you might need a 'special permit' or membership from a local kite organization, etc. Local rules can change. Respect others - kiters or not; kite safely and enjoy the wind!
Jan
Feb
Mar
Apr
May
Jun
Jul
Aug
Sep
Oct
Nov
Dec
Wind Direction:

No data available.
Av. Wind Speed (knts):
5
5
5
4
4
3
3
3
3
4
5
5
Av. Temperature:
5
6
8
11
14
16
19
19
17
12
8
5
* with min. 4 bft (12 knt) wind, without thermal wind stats
Spot Photos
Kitesurf Packages
Don't see your offer here? Add your kite school!
Kite Schools, Gear Rental & Repair
Nearby Accommodation
Location
Insurance
Be sure to travel abroad with a travel/medical insurance that covers kitesurfing activity.More →