Beach type
sand, grass, mud, mix
The parking area was just improved this year (2022). New permanent restrooms.
Water depth is shallow with a gradual slope. Knee deep at about 100′ from shore.
If the south wind is blowing, it is typically clean consistent wind. No obstructions up the lake.
As the water temperatures rise, the algae blooms will start. Typically around mid June. It will make this area unusable for health reasons. Take advantage of it when water temperatures are cooler.
This is a great spot when conditions are right.
It is your responsability to check whether kitesurfing is allowed at the spot; you might need a 'special permit' or membership from a local kite organization, etc. Local rules can change. Respect others - kiters or not; kite safely and enjoy the wind!
Jan
Feb
Mar
Apr
May
Jun
Jul
Aug
Sep
Oct
Nov
Dec
Windy days*:
6
6
11
16
16
13
6
6
8
8
7
6
Wind Direction:

No data available.
Av. Wind Speed (knts):
5
6
6
7
6
6
5
5
5
5
5
5
Av. Temperature:
2
3
6
11
16
21
25
24
19
13
7
2
* with min. 4 bft (12 knt) wind, without thermal wind stats
Spot Photos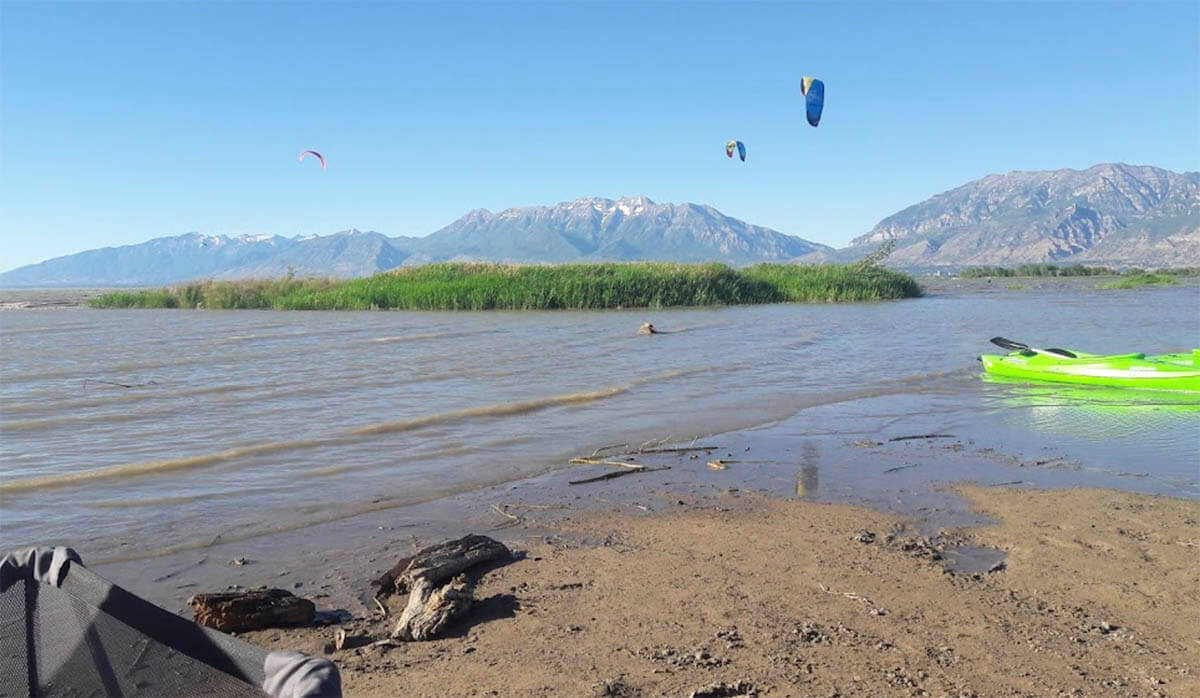 Kitesurf Packages
Don't see your offer here? Add your kite school!
Kite Schools, Gear Rental & Repair
Nearby Accommodation
Location
Insurance
Be sure to travel abroad with a travel/medical insurance that covers kitesurfing activity.More →