Advanced Riders: This is the Launch location for Lake Wenatchee at mid lake. Its great for downwinders and seems to be more consistent wind then at the Beach/Park. This is a water launch only should only be done by Advanced Riders. You'll setup your kite and lines behind trees and roll your lines out along the rocky shore. There is sometimes an anchor in the water but most people tie off to a tree walk back down the shore, lines in hand dropping them into the water till they can place their kite in the water. This spot can get busy with multiple people launching. The trail down from the road is pretty clear to see its about a hundred yards east of the last house and is easy to see the pull out.
It is your responsability to check whether kitesurfing is allowed at the spot; you might need a 'special permit' or membership from a local kite organization, etc. Local rules can change. Respect others - kiters or not; kite safely and enjoy the wind!
Jan
Feb
Mar
Apr
May
Jun
Jul
Aug
Sep
Oct
Nov
Dec
Wind Direction:

No data available.
Av. Wind Speed (knts):
5
5
5
5
5
5
5
4
4
4
5
5
Av. Temperature:
3
4
6
9
14
17
20
20
18
12
6
2
* with min. 4 bft (12 knt) wind, without thermal wind stats
Spot Photos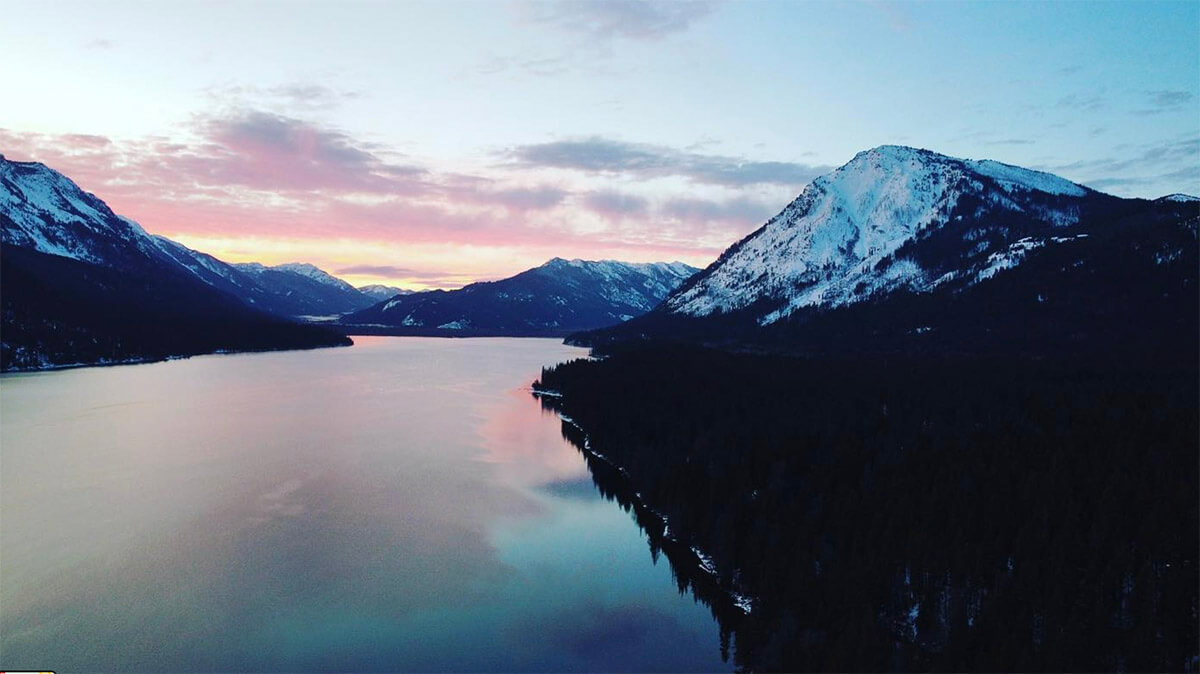 Kitesurf Packages
Don't see your offer here? Add your kite school!
Kite Schools, Gear Rental & Repair
Nearby Accommodation
Location
Insurance
Be sure to travel abroad with a travel/medical insurance that covers kitesurfing activity. More →