This is one of the few spots in the keys to ride without a boat on a Northerly wind. This spot gets its name from the hard rocky horseshoe shaped concrete boat slip. To get to this location from Bahia Honda head South West on US1 over the bridge. On the Southwest side of the bridge make an immediate right and head back toward the bridge where you will find a little dirt parking area. Walk down the path to get to the water. You can setup along the horeshoe anywhere. Launching can be a little tricky if the wind is not the right direction. The ground is hard and kind of sharp so some foot protection is suggested, especially while setting up. Inside the horeshoe it is deep but flat. Outside it is more shallow but choppy. Becareful when going in and out of the horeshoe because there are some submerged rocks if you do not enter or exit exactly in the center. Frequented by windsurfers, snorklers and other kiters.
Wind directions: N to E
It is your responsability to check whether kitesurfing is allowed at the spot; you might need a 'special permit' or membership from a local kite organization, etc. Local rules can change. Respect others - kiters or not; kite safely and enjoy the wind!
Jan
Feb
Mar
Apr
May
Jun
Jul
Aug
Sep
Oct
Nov
Dec
Windy days*:
20
18
22
20
15
11
10
8
10
16
19
19
Wind Direction:

No data available.
Av. Wind Speed (knts):
8
8
9
8
8
7
7
6
7
8
9
8
Av. Temperature:
20
20
22
24
26
28
28
29
28
26
23
21
* with min. 4 bft (12 knt) wind, without thermal wind stats
Spot Photos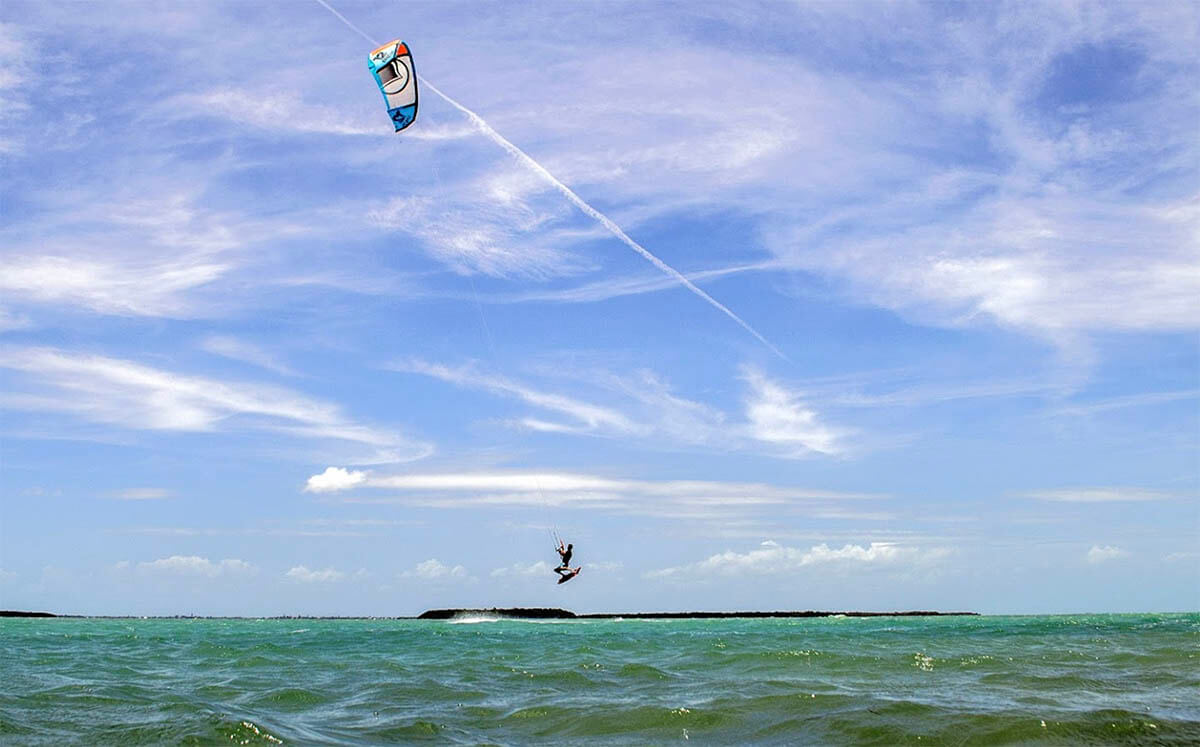 Kitesurf Packages
Don't see your offer here? Add your kite school!
Kite Schools, Gear Rental & Repair
Nearby Accommodation
Location
Insurance
Be sure to travel abroad with a travel/medical insurance that covers kitesurfing activity.More →