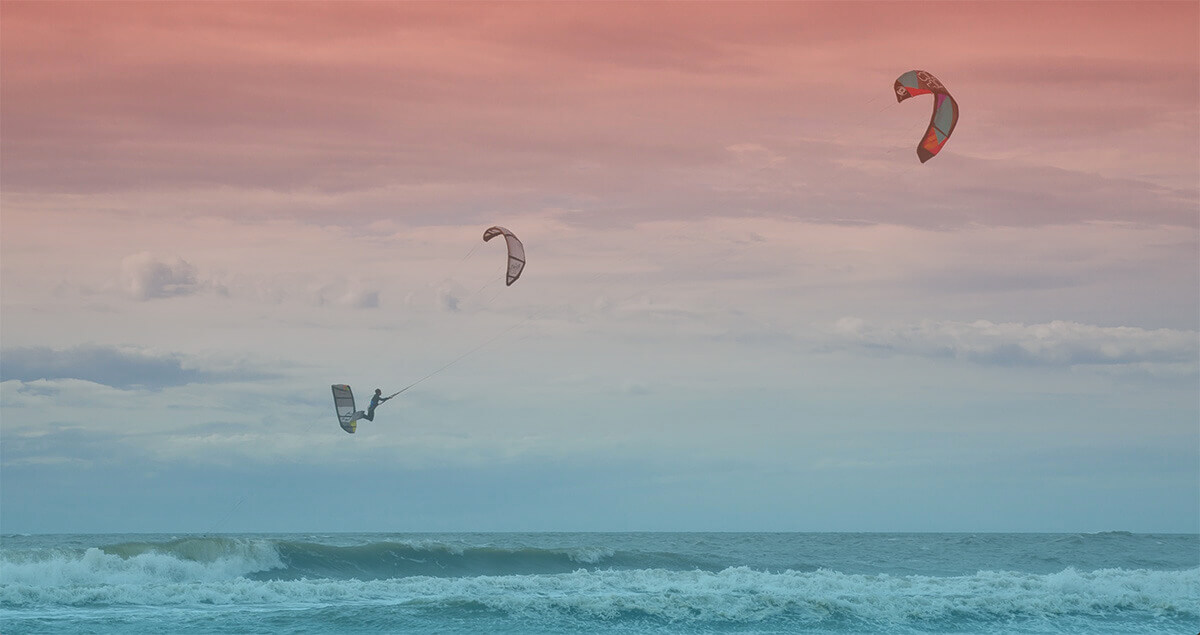 ikitesurf wind sensor appears to be at the end of the spit, we launched at Semiahmoo Park – see link below. Lots of parking spots, grassy launch just enough for launching one kite at a time on the bay side. We checked out the other side as well, but wind direction was offshore. Unless you wanted to kite to Canada an be picked up by border patrol, not a good idea. You can kite upwind to the marina, but it's smelly from the fishing boats, that being said there is flat flat water right where the marina pier comes out. Wind was gusty since it came from inland and was very strong at times, more wind in general further out in the bay. Wind hits the bluff downwind so stay away from there as it likely gets lighter the closer you get. Some solid updrafts in the right zone generated by the bluff. Emergency exits are limited, if you go out too far and have equipment failure you'll make it to shore, but likely with lots of trees and rocks, etc. Overall, quite a scenic spot with Mt. Baker in the background. According to locals, very rare NE wind there. Hope that helps
It is your responsability to check whether kitesurfing is allowed at the spot; you might need a 'special permit' or membership from a local kite organization, etc. Local rules can change. Respect others - kiters or not; kite safely and enjoy the wind!
Jan
Feb
Mar
Apr
May
Jun
Jul
Aug
Sep
Oct
Nov
Dec
Windy days*:
10
9
8
6
3
1
0
0
0
3
8
9
Wind Direction:

No data available.
Av. Wind Speed (knts):
6
6
5
5
4
4
4
3
3
4
5
6
Av. Temperature:
4
5
7
10
13
15
18
18
16
11
7
4
* with min. 4 bft (12 knt) wind, without thermal wind stats
Spot Photos
Kitesurf Packages
Don't see your offer here? Add your kite school!
Kite Schools, Gear Rental & Repair
Nearby Accommodation
Location
Insurance
Be sure to travel abroad with a travel/medical insurance that covers kitesurfing activity.More →