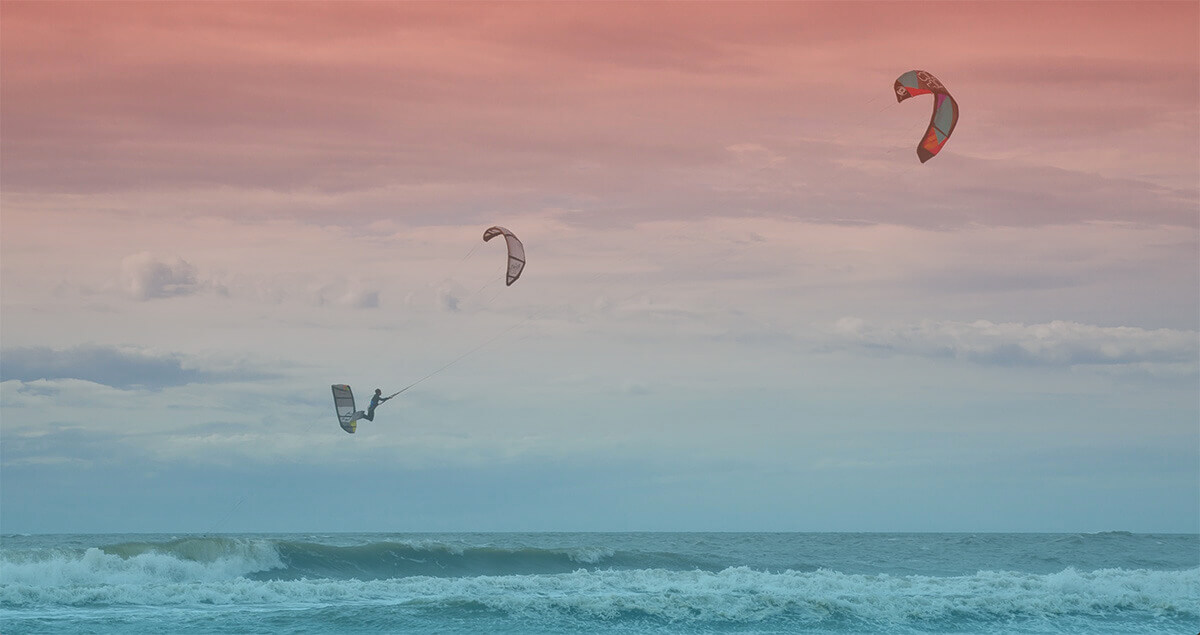 The "Arm Pit" is a better option, N end of the bay on the inside at the N end of Salt Spring Dr
The old spot at the S tip: No access has been granted by the land owner so that spot is generally avoided.
A pretty cushy spot to kite, the launch is a private vacant lot that is used by the entire community. Some day it will be developed but there's loads of tribal issues and who knows when a permit can be obtained.
Sandy is mostly kited on winter SE's that are to cruddy for Bellingham Bay, also winter high tides are a problem in Bellinghan, but tide is never a problem at Sandy. It's not kited to often because Locust Ave is closer to Bellingham and usually works the same. However, Sandy is exposed to more directions, winter SE's are the main reason we go there, the rare NW's that blow down the Straits of Georgia create some awesome wind waves, winter NE's that crank out of the Frasier River Valley hit Sandy. NE's are not kited much because they are damn cold and the wind is basically straight offshore, next stop the San Juan Islands
Wind: SE, S, W, NW, NE
Tide: never a problem
Parking/Access: park along road, be cool to the residents
Things to watch out for: NE winds are offshore, no room downwind for error. NW winds usually create mushy breaking waves that create a lot of current making it a little tough to stay upwind
It is your responsability to check whether kitesurfing is allowed at the spot; you might need a 'special permit' or membership from a local kite organization, etc. Local rules can change. Respect others - kiters or not; kite safely and enjoy the wind!
Jan
Feb
Mar
Apr
May
Jun
Jul
Aug
Sep
Oct
Nov
Dec
Windy days*:
10
9
8
6
3
1
0
0
0
3
8
9
Wind Direction:

No data available.
Av. Wind Speed (knts):
6
6
5
5
4
4
4
3
3
4
5
6
Av. Temperature:
4
5
7
10
13
15
18
18
16
11
7
4
* with min. 4 bft (12 knt) wind, without thermal wind stats
Spot Photos
Kitesurf Packages
Don't see your offer here? Add your kite school!
Kite Schools, Gear Rental & Repair
Nearby Accommodation
Location
Insurance
Be sure to travel abroad with a travel/medical insurance that covers kitesurfing activity.More →