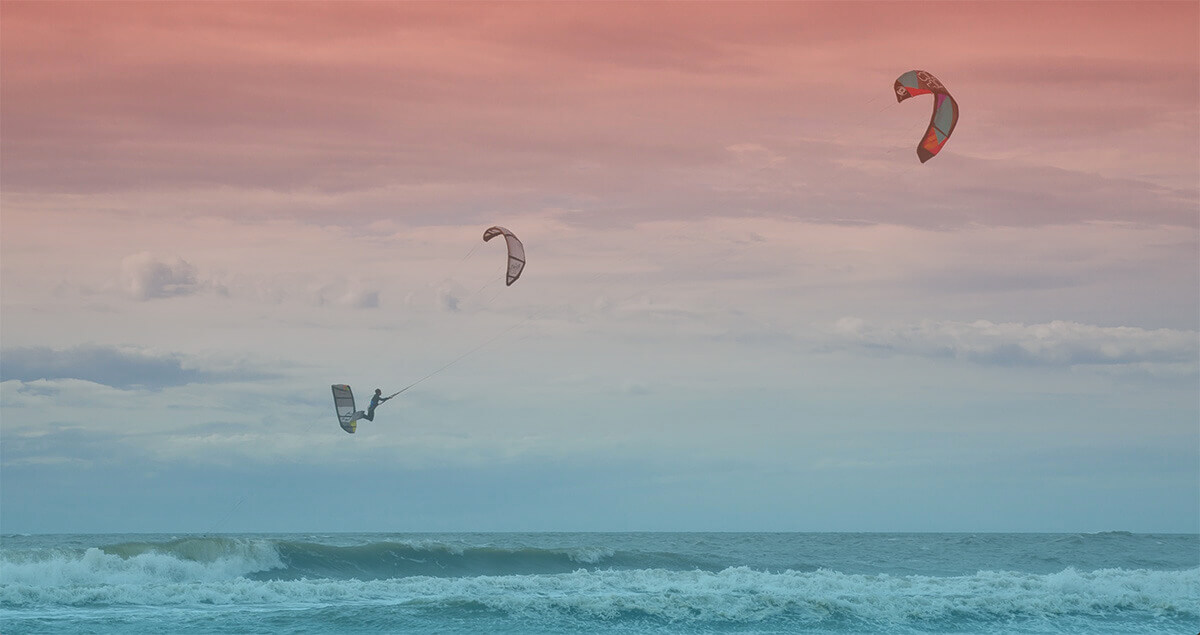 Advanced launch only The windiest lake in central OR with 9-12m almost every afternoon in Summer. This is my favorite place besides the Gorge and it's an hour from Bend. READ ALL NOTES PLEASE so we don't lose access. IMPORTANT!!!!: you MUST buy lunch or dinner from the resort restaurant in order to keep us being able to launch there (~$20).
Launch = VERY ADVANCED. You have about 10 feet between you and a kitemare. If your kite back stalls, drifts down wind or hits a lull during launch it will get stuck in a fir tree or sailboat mast. You have one chance to get it right and MUST BE ABLE TO GO UPWIND IMMEDIATELY. Landing = Always self-rescue and drift in. Forecast: Clouds/fog on coast in am + sunny out east + >12 degree temp difference. Odell tends to be 8-10mph less than Rufus and works on similar forecasts. Kite size = choose 2-3M bigger than at sea level as you are near 5k feet.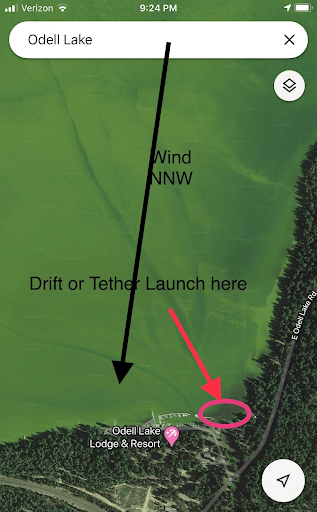 It is your responsability to check whether kitesurfing is allowed at the spot; you might need a 'special permit' or membership from a local kite organization, etc. Local rules can change. Respect others - kiters or not; kite safely and enjoy the wind!
Jan

Feb

Mar

Apr

May

Jun

Jul

Aug

Sep

Oct

Nov

Dec
Windy days*:
15
13
19
19
14
9
4
3
4
8
13
14
Wind Direction:

No data available.
Av. Wind Speed (kt):
8
8
8
7
6
5
4
4
4
5
7
8
Av. Temperature:
2
2
4
6
10
13
18
18
15
10
4
2
* with min. 4 bft (12 knt) wind, without thermal wind stats
Spot Photos
Kitesurf Vacation
We don't have any kite offers for this area, check Kite Vacations →
Kite Schools, Gear Rental & Repair
Nearby Accommodation
Location
Insurance
Be sure to travel abroad with a travel/medical insurance that covers kitesurfing activity. More →