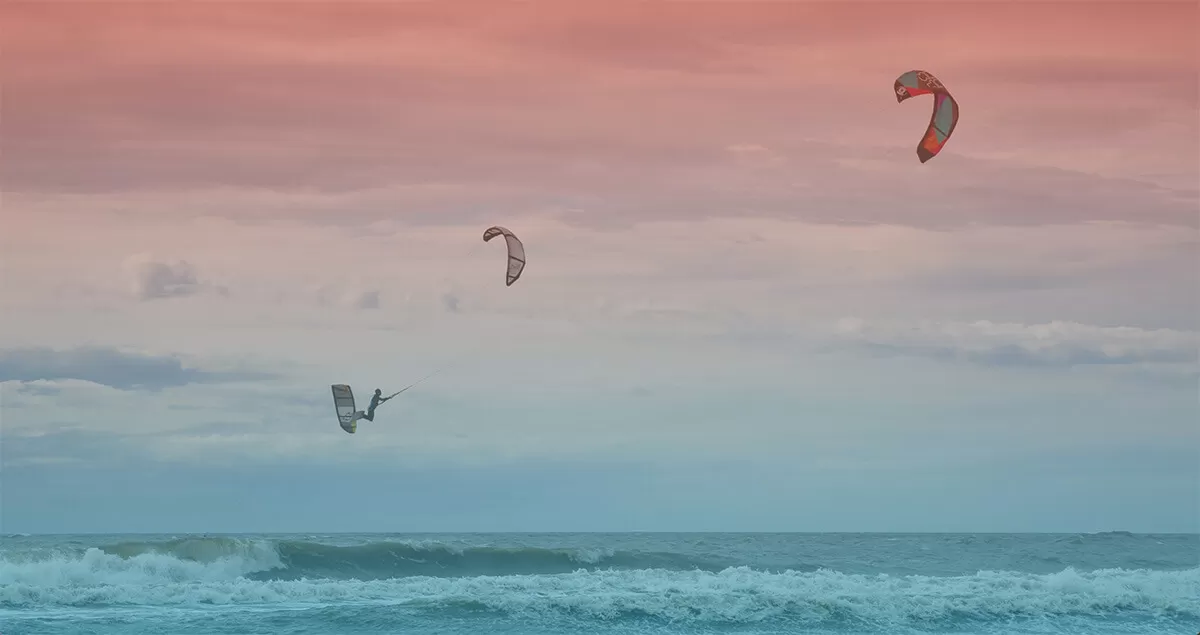 This is a good, advanced kitesurfing spot for Eastsiders. Newcastle has sick flat water upwind and can be really nice on a SSW. However, THERE ARE NO GOOD DOWNWIND OUTS. If you cannot ride upwind and stay well upwind of the dock immediately you must abort. Also Newcastle can be have big lulls so it is suggested you ride one kite size bigger than you normally would. If you work on the eastside this beach is awesome
Newcastle is best on SSW and SW winds when I-90 & SeaTac sensors are blowing 16+ and the Renton airport is 12+. It is dangerous and un-kiteable on SE winds . The best days and steadiest here are typically during a strong convergence. Often you can ride here when J-bay has shut down.
A couple notes about the launch: 1) Expect to self launch and self land here. This is typically done by drift launching from the beach and landing your kite behind the trees in the grass 2) Note: The wind at the launch is very turbulent as it is downwind of two buildings,so be careful and get your kite over the water. 3) The grass is really nice to roll your kite on 🙂 4) The beach is closed to kiters from June through early Sept.
It is your responsability to check whether kitesurfing is allowed at the spot; you might need a 'special permit' or membership from a local kite organization, etc. Local rules can change. Respect others - kiters or not; kite safely and enjoy the wind!
Jan
Feb
Mar
Apr
May
Jun
Jul
Aug
Sep
Oct
Nov
Dec
Wind Direction:

No data available.
Av. Wind Speed (knts):
7
6
6
5
4
4
3
3
3
4
6
6
Av. Temperature:
5
6
8
11
14
17
110
110
17
13
8
5
* with min. 4 bft (12 knt) wind, without thermal wind stats
Spot Photos
Kitesurf Packages
Don't see your offer here? Add your kite school!
Kite Schools, Gear Rental & Repair
Nearby Accommodation
Location
Insurance
Be sure to travel abroad with a travel/medical insurance that covers kitesurfing activity.More →