Neptune Beach comprises approximately 2.5 square miles and is bounded by the City of Atlantic Beach to the north and the City of Jacksonville Beach to the south. The area remained a part of Jacksonville Beach until the tax revolt of 1931, when the residents of Neptune voted to secede from Jacksonville Beach and incorporate the City of Neptune Beach. It is at the end of Atlantic Blvd just north of Jax Beach. The beach offers a good wave riding for Kitesurfing and Surfing. It can be an epic takeoff spot for downwinders given the right conditions.
It is a good spot for N, NE, SE, or S winds.
Dangers
Watch out for surfers and crowded beaches.
It is your responsability to check whether kitesurfing is allowed at the spot; you might need a 'special permit' or membership from a local kite organization, etc. Local rules can change. Respect others - kiters or not; kite safely and enjoy the wind!
Jan
Feb
Mar
Apr
May
Jun
Jul
Aug
Sep
Oct
Nov
Dec
Windy days*:
21
20
21
19
17
13
10
8
14
17
19
19
Wind Direction:

No data available.
Av. Wind Speed (knts):
10
10
10
9
8
8
7
7
8
9
9
9
Av. Temperature:
14
16
18
21
24
27
28
27
26
22
19
15
* with min. 4 bft (12 knt) wind, without thermal wind stats
Spot Photos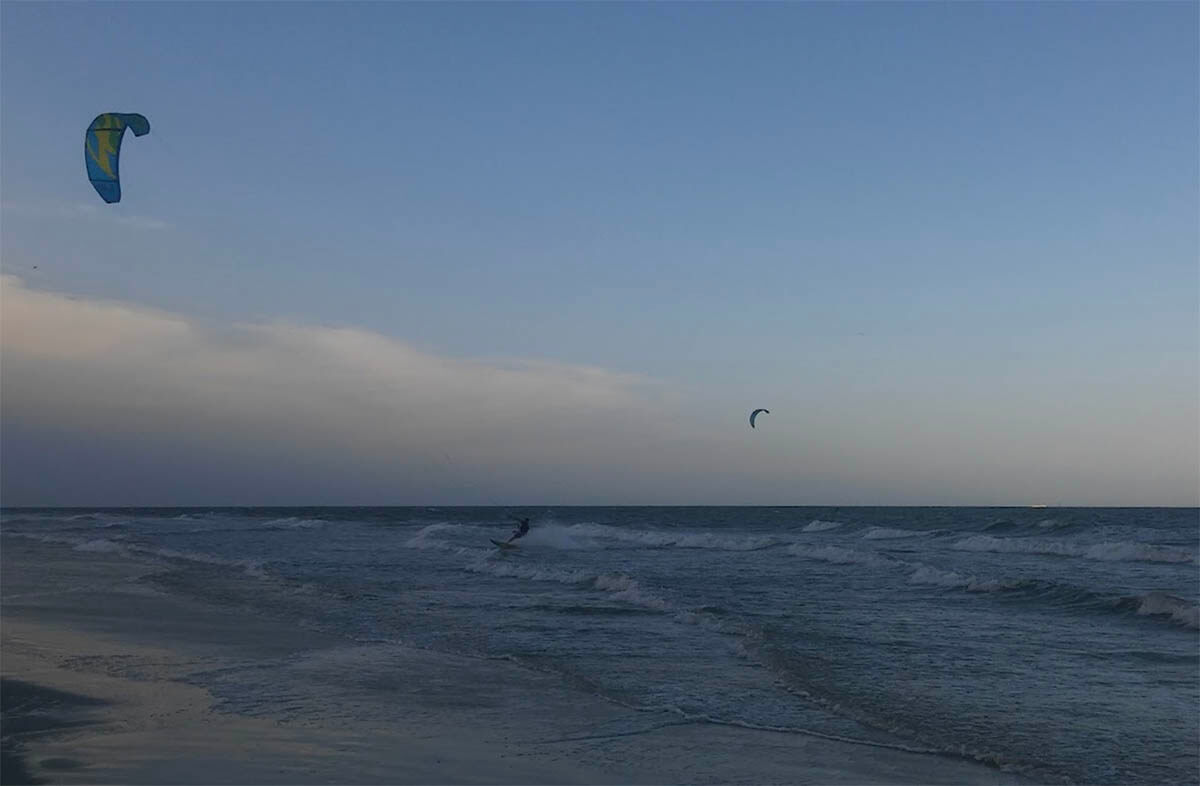 Kitesurf Packages
Don't see your offer here? Add your kite school!
Kite Schools, Gear Rental & Repair
Nearby Accommodation
Location
Insurance
Be sure to travel abroad with a travel/medical insurance that covers kitesurfing activity. More →