Rider level
expert, kamikaze
Conditions: Advanced riders only! Large beach, often crowded, with breaking waves. Pier on South end of beach. The launche offers very challenging ocean conditions with deep water, breaking waves and often crowded beaches. Hollywood Beach (Meade St) is a narrow beach monitored by lifeguards.
Both launches work best on North to East to South wind directions. Never kiteboard here in Westerly offshore winds.
North- side shore, Northeast-side on, East- on shore, Southeast-side on, South-side shore
Directions to Launch: 1. I-95 To Strling Rd. Exit 2. Drive East on Sterling Rd. Drive 1 mile. 3. Turn left (North) on US 1. Drive 1/4 mile on US-1 North. 4. Turn right (East) on Dania Beach Blvd. Drive 2 Miles. 5. Just after the bridge, turn right and drive to the pier. 6. For the Hollywood Beach Launch, follow the road under the bridge and drive 1 mile. Turn left on Meade St.
Parking: Plenty of parking, $1.50 per hour.
It is your responsability to check whether kitesurfing is allowed at the spot; you might need a 'special permit' or membership from a local kite organization, etc. Local rules can change. Respect others - kiters or not; kite safely and enjoy the wind!
Jan
Feb
Mar
Apr
May
Jun
Jul
Aug
Sep
Oct
Nov
Dec
Windy days*:
23
20
25
22
20
14
12
11
14
20
22
22
Wind Direction:

No data available.
Av. Wind Speed (knts):
10
10
10
10
9
8
8
8
8
10
11
10
Av. Temperature:
21
21
22
24
27
28
29
29
28
26
24
22
* with min. 4 bft (12 knt) wind, without thermal wind stats
Spot Photos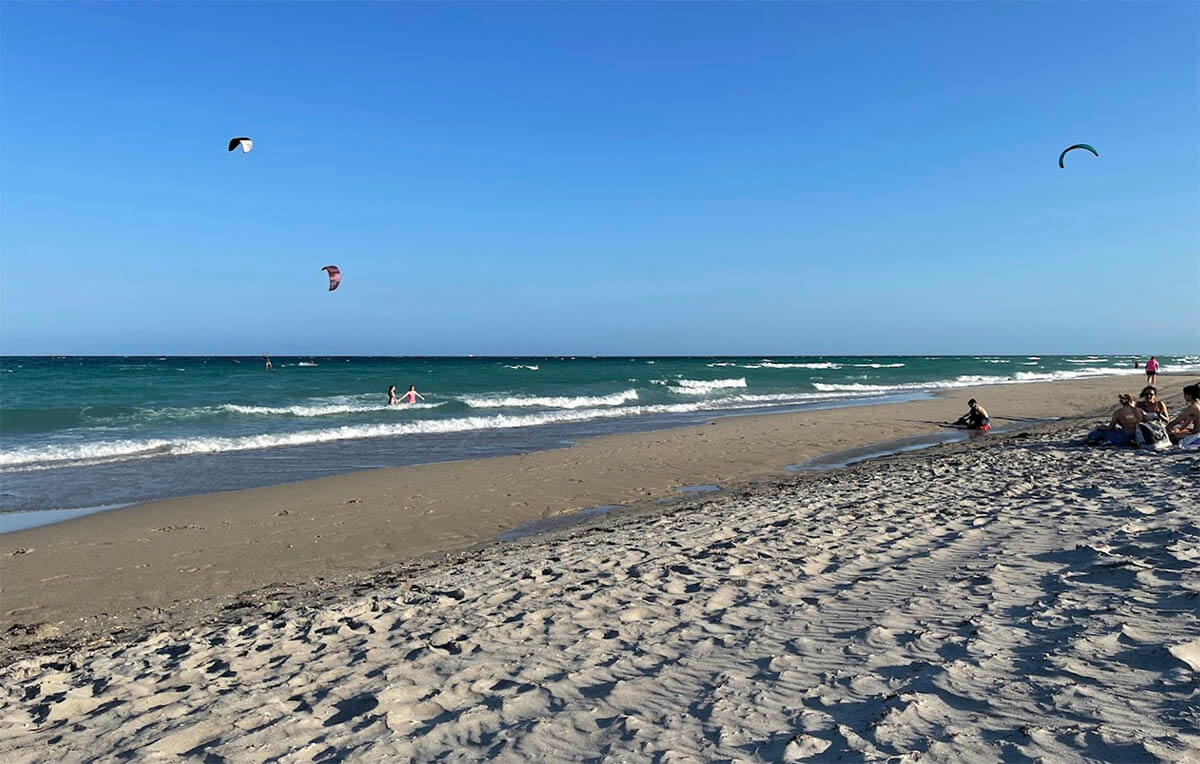 Kitesurf Packages
Don't see your offer here? Add your kite school!
Kite Schools, Gear Rental & Repair
Nearby Accommodation
Location
Insurance
Be sure to travel abroad with a travel/medical insurance that covers kitesurfing activity.More →