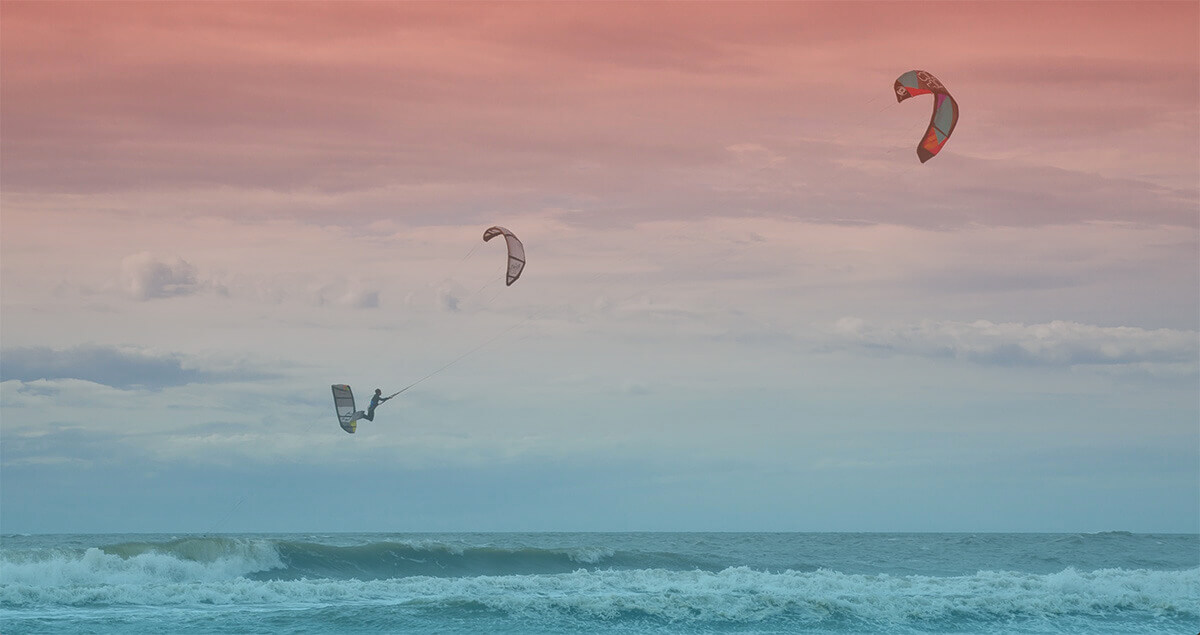 This is the best launch for accessing the lee side of the 520 bridge on southerlies.
This is an alley with public access to the water. There is room to set up one or two kites and running your lines up the alley. The first kiter launching can swim out while another person holds the kite. When the lines go tight, just let the kite go. It will swing out and the kiter can water launch. the last kiter will need to do a swimming drift launch. Practice this launch technique elsewhere first. You only get one chance. When returning to the launch you will most likely have to drop your kite and self-rescue in. There is a club a bit further north where you can exit and walk a circuitous route back to the launch.
This public space is not well maintained and can get overgrown, so check it out first. We have cut back vegetation and berry branches in the pump area. It would be prudent to just take a look at the set up before planning a session.
It is your responsability to check whether kitesurfing is allowed at the spot; you might need a 'special permit' or membership from a local kite organization, etc. Local rules can change. Respect others - kiters or not; kite safely and enjoy the wind!
Jan
Feb
Mar
Apr
May
Jun
Jul
Aug
Sep
Oct
Nov
Dec
Wind Direction:

No data available.
Av. Wind Speed (knts):
7
6
6
5
4
4
3
3
3
4
6
6
Av. Temperature:
5
6
8
11
14
17
110
110
17
13
8
5
* with min. 4 bft (12 knt) wind, without thermal wind stats
Spot Photos
Kitesurf Packages
Don't see your offer here? Add your kite school!
Kite Schools, Gear Rental & Repair
Nearby Accommodation
Location
Insurance
Be sure to travel abroad with a travel/medical insurance that covers kitesurfing activity. More →