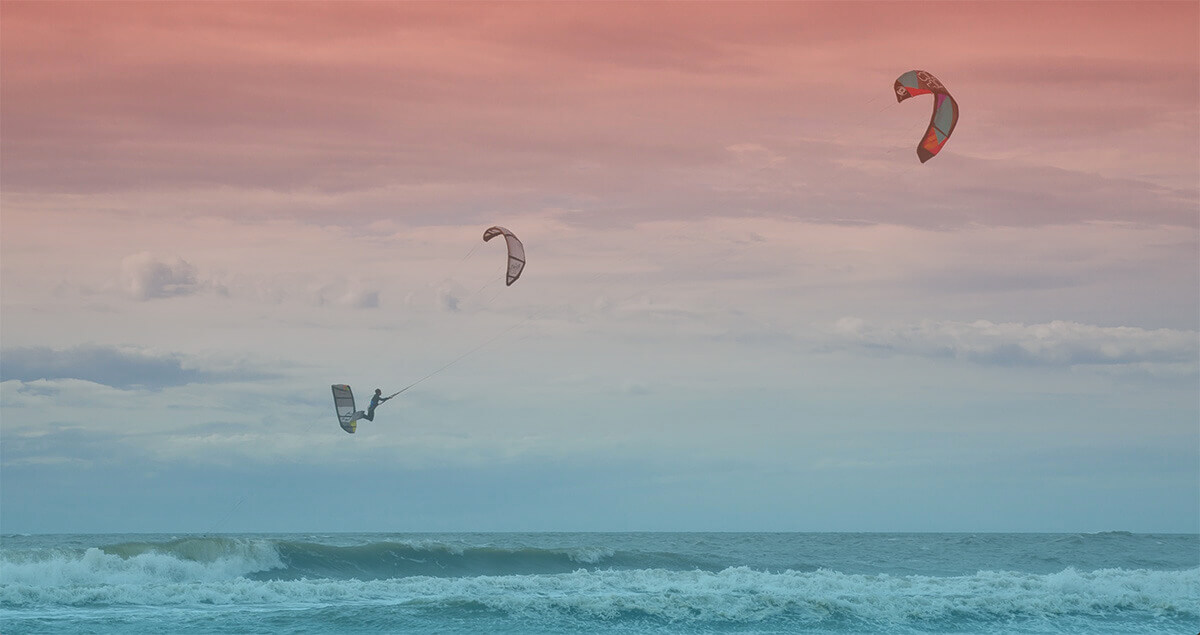 Works on a strong NW with a big kite. 520 must read 18 or higher for it to be rideable. You can fly your kite when 520 reads 12 N, so maybe a race board would work. Immediately after launch ride starboard to get better winds. Very advanced launch site with lots of trees and people downwind. Shallow water for 100 ft out = good for un-hooked. Must self-land and wrap up in water to come in. Don't ride here unless you are extremely confident in you self-launching and light wind skills. If you end up downwind of the launch here there's no return (except for trespassing on a multi-million dollar property).
It is your responsability to check whether kitesurfing is allowed at the spot; you might need a 'special permit' or membership from a local kite organization, etc. Local rules can change. Respect others - kiters or not; kite safely and enjoy the wind!
Jan
Feb
Mar
Apr
May
Jun
Jul
Aug
Sep
Oct
Nov
Dec
Wind Direction:

No data available.
Av. Wind Speed (knts):
7
6
6
5
4
4
3
3
3
4
6
6
Av. Temperature:
5
6
8
11
14
17
110
110
17
13
8
5
* with min. 4 bft (12 knt) wind, without thermal wind stats
Spot Photos
Kitesurf Packages
Don't see your offer here? Add your kite school!
Kite Schools, Gear Rental & Repair
Nearby Accommodation
Location
Insurance
Be sure to travel abroad with a travel/medical insurance that covers kitesurfing activity.More →