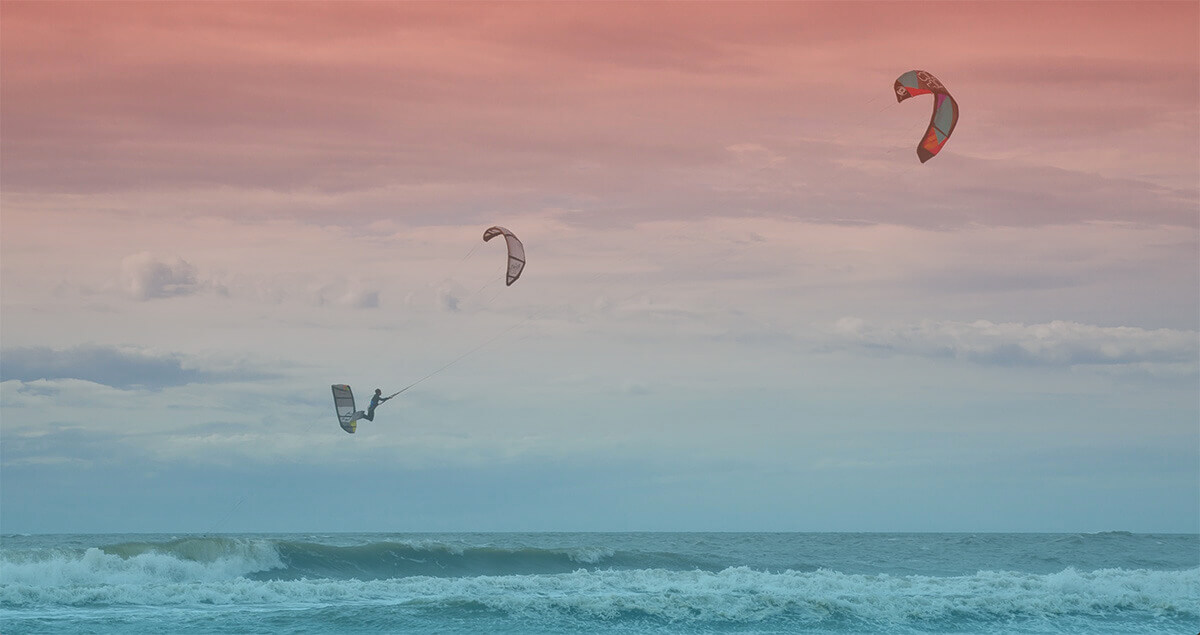 Lucky Peak Reservoir Barclybay
Join yahoo group to learn more or boise kiteboarders facebook. This spot never gets predicted correctly by any of the forecasters as its a pure morning thermal. Typically the locals check the sensor at 5am and make a decision or not to head here. The setup for this is to look at Boise airport sensor and if its forecasted for any kind of easterly then check to see if its going to be a cloudy or sunny day. Lastly if the night was cold with a sunny day coming up you should have a nuking day.
The Launch:
This spot is not for the faint of heart as its not a friendly beginner launch there is all kinds of swirling winds and very little room for error. Typically people will body drag out past the dock to cleaner wind. Never ever leave your kite at noon here as the swirling winds could shift and drop it out of the sky.
The Ride:
This can be truly one of the best spots in Idaho to ride as the wind comes up through the summer often. During the summer months you can average 4~5 rideable days a week. With Foiling that increases to 20~25 days a month.
It is your responsability to check whether kitesurfing is allowed at the spot; you might need a 'special permit' or membership from a local kite organization, etc. Local rules can change. Respect others - kiters or not; kite safely and enjoy the wind!
Jan
Feb
Mar
Apr
May
Jun
Jul
Aug
Sep
Oct
Nov
Dec
Windy days*:
4
4
9
11
9
5
2
2
3
4
4
4
Wind Direction:

No data available.
Av. Wind Speed (knts):
5
5
5
5
5
4
4
4
4
4
5
5
Av. Temperature:
1
3
6
10
14
19
24
23
18
11
5
1
* with min. 4 bft (12 knt) wind, without thermal wind stats
Spot Photos
Kitesurf Packages
Don't see your offer here? Add your kite school!
Kite Schools, Gear Rental & Repair
Nearby Accommodation
Location
Insurance
Be sure to travel abroad with a travel/medical insurance that covers kitesurfing activity. More →