SW
"You launch near the tennis courts? I checked it out at high tide last night and seems doable for someone with more experience. You would have to sit on the bulkhead and hop down 3-4 feet after the kite was airborne. A little sketch, but probably the best option for a high tide launch in that area.
I'm interested because I live just north of there and it could be a nice little downwinder on a southwesterly: Drive down, board up, retrieve car with bike. Let me know if you go out there again sometime."
It is your responsability to check whether kitesurfing is allowed at the spot; you might need a 'special permit' or membership from a local kite organization, etc. Local rules can change. Respect others - kiters or not; kite safely and enjoy the wind!
Jan
Feb
Mar
Apr
May
Jun
Jul
Aug
Sep
Oct
Nov
Dec
Wind Direction:

No data available.
Av. Wind Speed (knts):
7
6
6
5
4
4
3
3
3
4
6
6
Av. Temperature:
5
6
8
11
14
17
110
110
17
13
8
5
* with min. 4 bft (12 knt) wind, without thermal wind stats
Spot Photos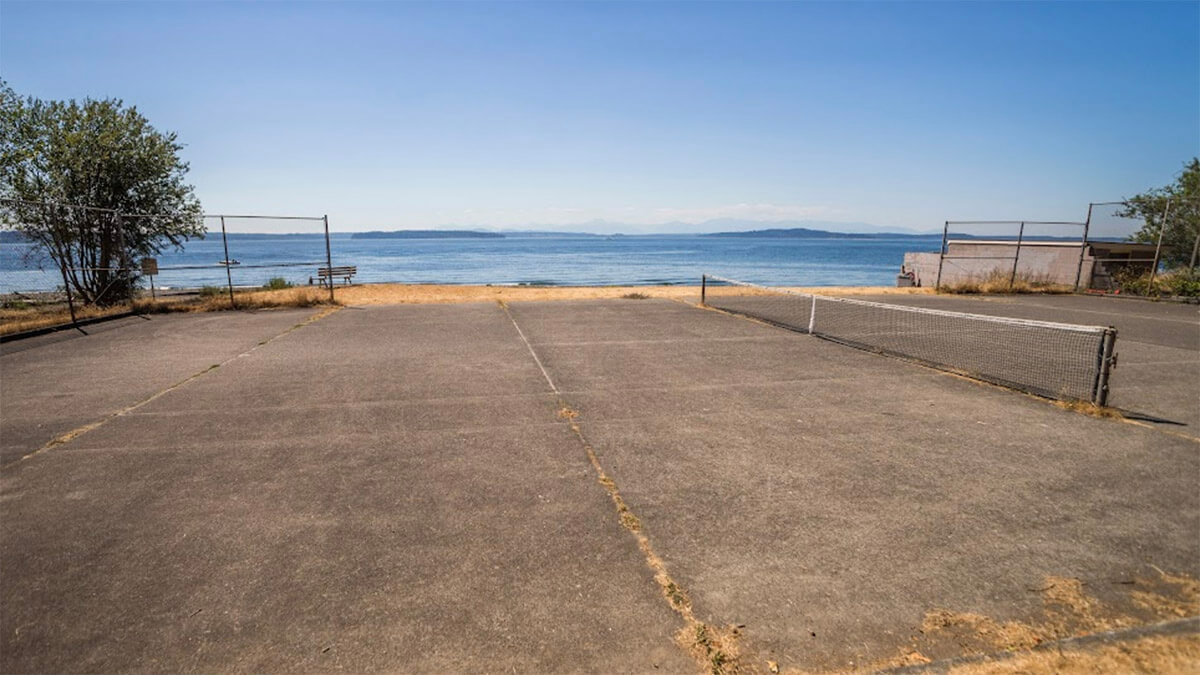 Kitesurf Packages
Don't see your offer here? Add your kite school!
Kite Schools, Gear Rental & Repair
Nearby Accommodation
Location
Insurance
Be sure to travel abroad with a travel/medical insurance that covers kitesurfing activity.More →