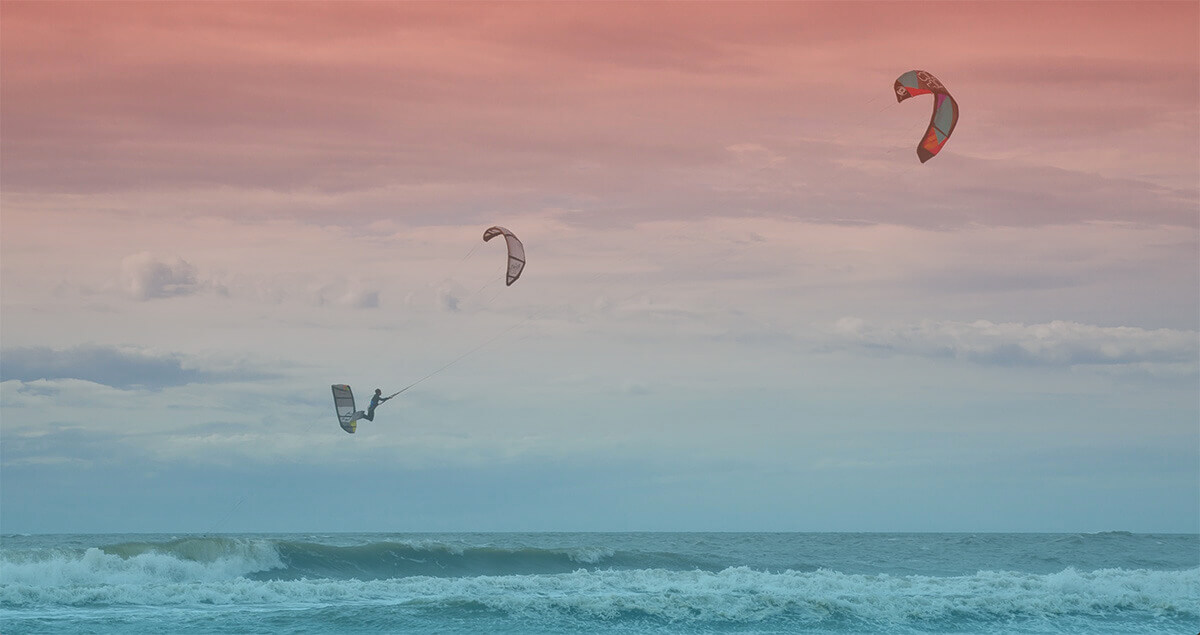 Locust Ave (Bellingham's Kite Beach)
Bellingham's Kite Beach
This is one of the best places to learn in the state and one of the best places to ride in the North Sound. Lot's of variety and ever changing terrain as the tide changes, lot's of fun.
Super long reaches, no boat traffic, usually you can stand up anywhere so it's great for trying new stuff and crashing your kite, easy to get it relaunched and lines sorted without swimming in or bailing on your sesh.
High tides on cranking days can have nice wind waves the break super mushy, head upwind to deep water to get into the good stuff
Lower tides can be great with a 2+ mile slick of butter smooth water. When the tide is really low either just ride in the narrow strip of the Nooksack River cutting thru the flats or head upwind to deeper water. Summer can also have bathtub warm water on low tide days. Never the same, usually a good time when there's wind When it's low the walk to the water can be pretty far so check out Squalicum Beach or Post Point
Wind: SE, S, SW
Parking/Access: Park along shoulder before train trestle, a few hundred yard down the public shore trail to the beach
Launch:
below 4′ tides you can launch off the tide flats, which is fine sand/silt, messy but rinses right off
Above 6-7′, there is a strip of sand that you can self launch off but the strip of big rocks between the tide flats and can catch your lines, having someone to help is good. When the tide is 8′ + the water is almost up to the trees. There are pilings that you can tie your leash to for Bow self launches or using a 5th line to self launch off the water
It is your responsability to check whether kitesurfing is allowed at the spot; you might need a 'special permit' or membership from a local kite organization, etc. Local rules can change. Respect others - kiters or not; kite safely and enjoy the wind!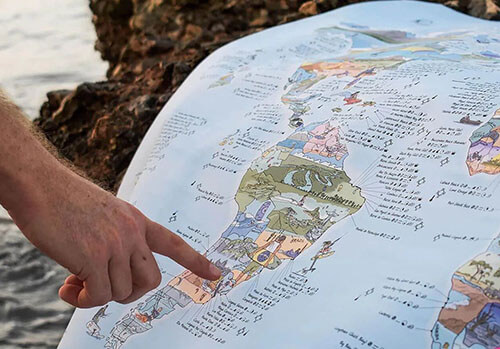 Jan

Feb

Mar

Apr

May

Jun

Jul

Aug

Sep

Oct

Nov

Dec
Wind Direction:

No data available.
Av. Wind Speed (kt):
5
5
4
4
4
3
3
3
3
4
5
5
Av. Temperature:
5
6
8
11
14
16
19
19
17
12
8
5
* with min. 4 bft (12 knt) wind, without thermal wind stats
Spot Photos
Kitesurf Vacation
We don't have any kite offers for this area, check Kite Vacations →
Kite Schools, Gear Rental & Repair
Nearby Accommodation
Location
Insurance
Be sure to travel abroad with a travel/medical insurance that covers kitesurfing activity. More →