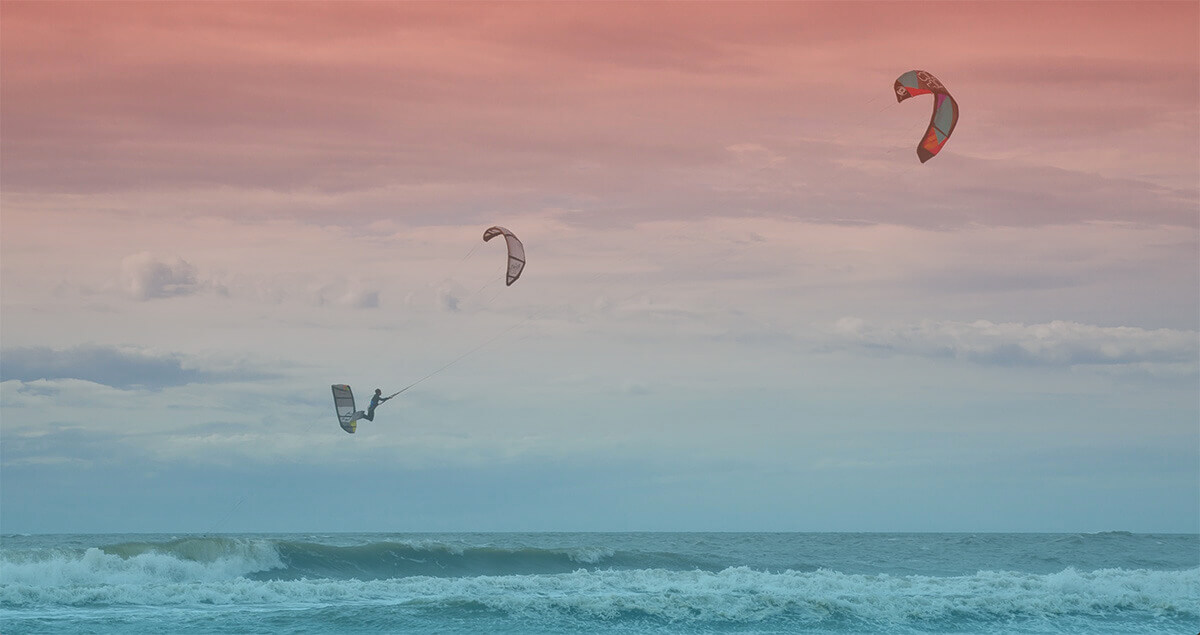 Keechelus Lake Snowkiting
The lake does freeze over some years but be wary as I've seen many people get dunked on what they thought was solid.
No permit necessary, you can park at the spot, they plow the road now. 🙂
Take the Hayak exit, 1st left toward the Hayak lodge/Keechelus trailhead. Follow that road as it curves to the right. When it ends in a parking lot you're there. Walk east a couple hundred yard onto the snow to the "launch site."
If you park at the snow park, yes it's required to have a permit. They sell them on the spot, busy days (weekends), I'd just get a yearly permit at REI or any ranger station. It would be nice to use snow shoes or skin up to get in if you have them, post holing is really difficult and robs your energy, it's about 1/2 mile that seems to take forever. Follow the cross country trail just along the power lines to the south, as you said. When you see the bathrooms, hang a left and walk down the lower trail which will take you to the boat launch road. You can also keep heading south another 1/4 mile down the xcountry trail and hike down to the lake at that point. The sweet spot to rig is to the south of the boat launch, up on the hill with the trees. There is a flat spot with little rotor but the closer you get to the tree line it gets swirly and gusty. Bring Gatorade and sugar, you'll need it! Check the wind at the ranger station before you go, it has to be at least 10 to 20 out of the east. Westerlies don't work at the site.
It is your responsability to check whether kitesurfing is allowed at the spot; you might need a 'special permit' or membership from a local kite organization, etc. Local rules can change. Respect others - kiters or not; kite safely and enjoy the wind!
Jan
Feb
Mar
Apr
May
Jun
Jul
Aug
Sep
Oct
Nov
Dec
Wind Direction:

No data available.
Av. Wind Speed (knts):
5
5
5
5
5
5
4
4
4
4
5
6
Av. Temperature:
1
1
4
7
11
14
18
18
15
10
4
0
* with min. 4 bft (12 knt) wind, without thermal wind stats
Spot Photos
Kitesurf Packages
Don't see your offer here? Add your kite school!
Kite Schools, Gear Rental & Repair
Nearby Accommodation
Location
Insurance
Be sure to travel abroad with a travel/medical insurance that covers kitesurfing activity. More →