Kite Beach is the local kiteboarding spot for Jupiter, FL. This area is known for its large shore pound. Kite Beach is a great spot to Kitesurf in the Jupiter area. It is located on A1A at shower 10. The showers/stairs have white numbers posted on them and shower 10 is where all the kiting goes down. Kite Beach is slightly North of the Juno Pier. (The shower number right north of the pier is 6). You can park anywhere along side of A1A, but sometimes it is hard to get a spot close to the stairs. There is also a spot called corners, which is located north of kite beach around shower 21. However, because the beach erosion is worse at corners most kiters stay at kite beach. A shower is the only amenity so bring food and/or drink.
It is your responsability to check whether kitesurfing is allowed at the spot; you might need a 'special permit' or membership from a local kite organization, etc. Local rules can change. Respect others - kiters or not; kite safely and enjoy the wind!
Jan
Feb
Mar
Apr
May
Jun
Jul
Aug
Sep
Oct
Nov
Dec
Windy days*:
25
24
27
25
24
18
14
13
16
21
25
25
Wind Direction:

No data available.
Av. Wind Speed (knts):
11
11
12
11
10
9
8
8
9
11
12
11
Av. Temperature:
20
20
21
23
25
26
27
27
27
25
22
20
* with min. 4 bft (12 knt) wind, without thermal wind stats
Spot Photos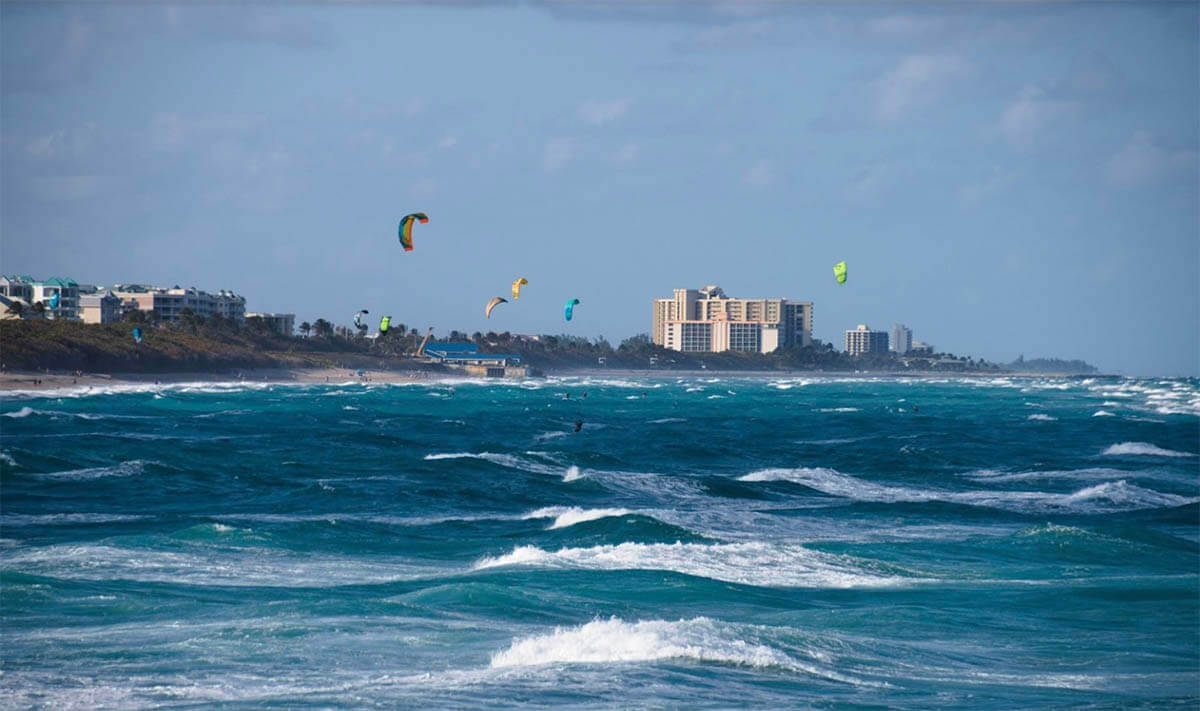 Kitesurf Packages
Don't see your offer here? Add your kite school!
Kite Schools, Gear Rental & Repair
Nearby Accommodation
Location
Insurance
Be sure to travel abroad with a travel/medical insurance that covers kitesurfing activity. More →