Cherie Down Park spot is in Cape Canaveral. There is a large parking area. This spot offers a wide beach at low tide. It is a popular launch site for kiters and windsurfers. The park offers bathrooms and showers. This is a good spot on an ENE because the jetty blocks some of the chops and spreads the waves out! It also a fairly populated park with a lifeguard area.
There are fees for day parking and camping at Jetty Park. For cars, day parking is $7.00. Camping fees range from $25 to $47, depending on the utilities included and the season.
Dangers
This spot can get very crowded on weekends and holidays. Avoid kiting around crowds and find an alternate spot. DO NOT KITE IN THE LIFEGUARD ZONE.
It is your responsability to check whether kitesurfing is allowed at the spot; you might need a 'special permit' or membership from a local kite organization, etc. Local rules can change. Respect others - kiters or not; kite safely and enjoy the wind!
Jan
Feb
Mar
Apr
May
Jun
Jul
Aug
Sep
Oct
Nov
Dec
Windy days*:
25
23
26
24
23
16
13
12
16
21
24
24
Wind Direction:

No data available.
Av. Wind Speed (knts):
11
11
11
11
9
8
8
8
9
10
11
11
Av. Temperature:
18
18
20
22
25
27
27
27
27
24
21
19
* with min. 4 bft (12 knt) wind, without thermal wind stats
Spot Photos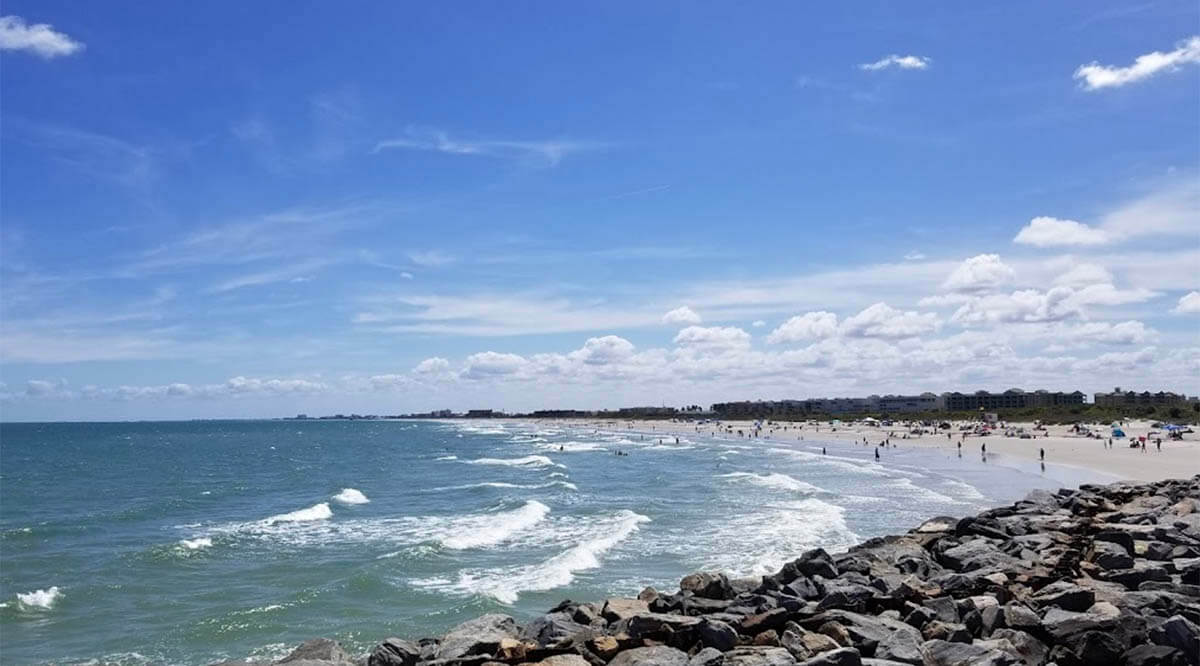 Kitesurf Packages
Don't see your offer here? Add your kite school!
Kite Schools, Gear Rental & Repair
Nearby Accommodation
Location
Insurance
Be sure to travel abroad with a travel/medical insurance that covers kitesurfing activity. More →