The City is home to several miles of beach, many great fishing spots including the Jacksonville Beach Municipal Pier, restaurants with ocean front dining, gift shops and a whole bunch of recreational facilities. The Intracoastal Waterway also flows through the town providing countless opportunities for boaters and fishermen. Keep your distance from fishermen when Kiteboarding Jax Beach. Jax Beach Pier is newly constructed. There is some good wave riding here. Just watch out for the pier and keep a good distance at all times.
Jacksonville Beach boasts over six miles of beach with unlimited access. There are no cars allowed on the beach. Jacksonville Beach is bordered by the Intracoastal Waterway with its marshes and wetlands to the west. Jacksonville Beach has the ultimate in outdoor recreation – Kiteboarding, fishing, swimming, surfing, boating, Standup Paddleboarding, tennis, golf, marinas, kayaking, and boat ramps.
Dangers
The beaches can get very crowded when it is warm, especially on the weekends. Keep your distance from swimmers and surfers. The bars in Jax Beach can be extremely fun. Try not to stay out too late and miss a good day of riding!!
It is your responsability to check whether kitesurfing is allowed at the spot; you might need a 'special permit' or membership from a local kite organization, etc. Local rules can change. Respect others - kiters or not; kite safely and enjoy the wind!
Jan
Feb
Mar
Apr
May
Jun
Jul
Aug
Sep
Oct
Nov
Dec
Windy days*:
21
20
21
19
17
13
10
8
14
17
19
19
Wind Direction:

No data available.
Av. Wind Speed (knts):
10
10
10
9
8
8
7
7
8
9
9
9
Av. Temperature:
14
16
18
21
24
27
28
27
26
22
19
15
* with min. 4 bft (12 knt) wind, without thermal wind stats
Spot Photos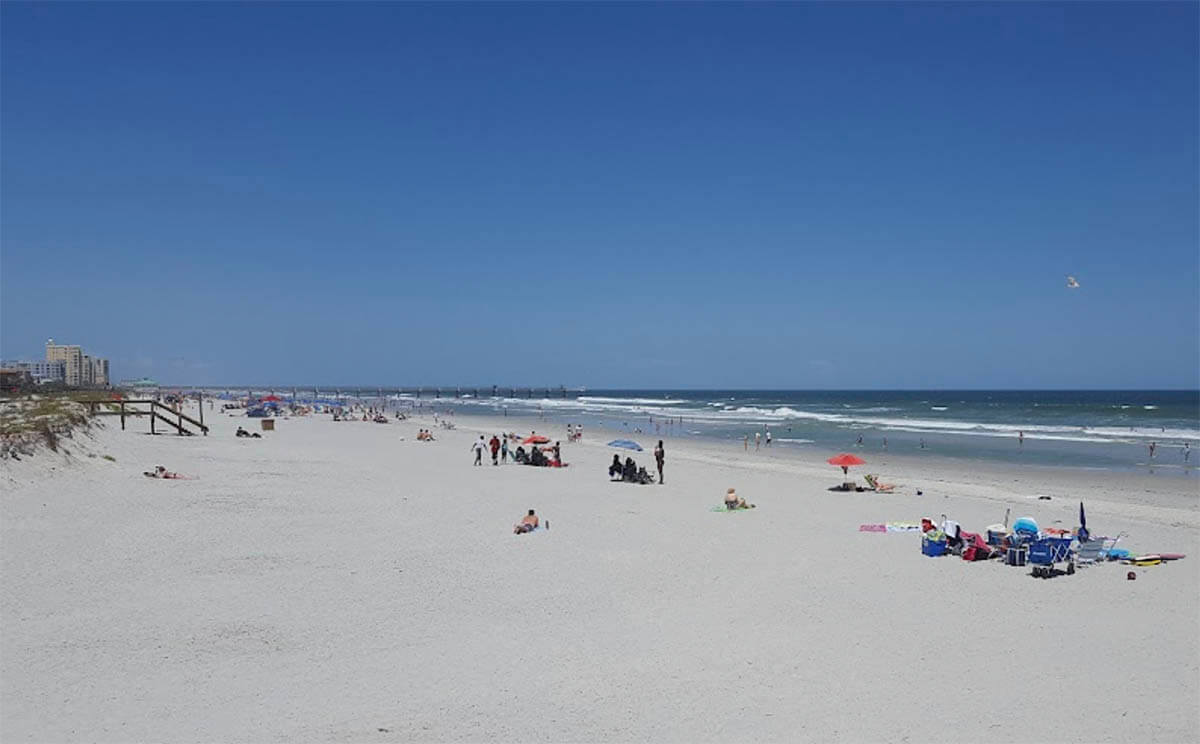 Kitesurf Packages
Don't see your offer here? Add your kite school!
Kite Schools, Gear Rental & Repair
Nearby Accommodation
Location
Insurance
Be sure to travel abroad with a travel/medical insurance that covers kitesurfing activity.More →