Like flat, shallow water, no ferry lines and few kiters? Then Iverson is your spot. Iverson works only on SEasterlies, once it goes SSW or SW it shuts down. Make sure to check the tides. If the tide is higher than 10 feet, there will be almost no beach with floating logs near shore. On a swift incoming tide, you will not be able to stay upwind. On a swift outgoing tide, you'll get Gorge-like conveyor conditions. If the Livingston sensor blows >10 then Iverson is rideable.
Camano Island, WA 98282
It is your responsability to check whether kitesurfing is allowed at the spot; you might need a 'special permit' or membership from a local kite organization, etc. Local rules can change. Respect others - kiters or not; kite safely and enjoy the wind!
Jan
Feb
Mar
Apr
May
Jun
Jul
Aug
Sep
Oct
Nov
Dec
Wind Direction:

No data available.
Av. Wind Speed (knts):
5
5
5
4
4
3
3
3
3
4
5
5
Av. Temperature:
5
6
8
11
14
16
19
19
17
12
8
5
* with min. 4 bft (12 knt) wind, without thermal wind stats
Spot Photos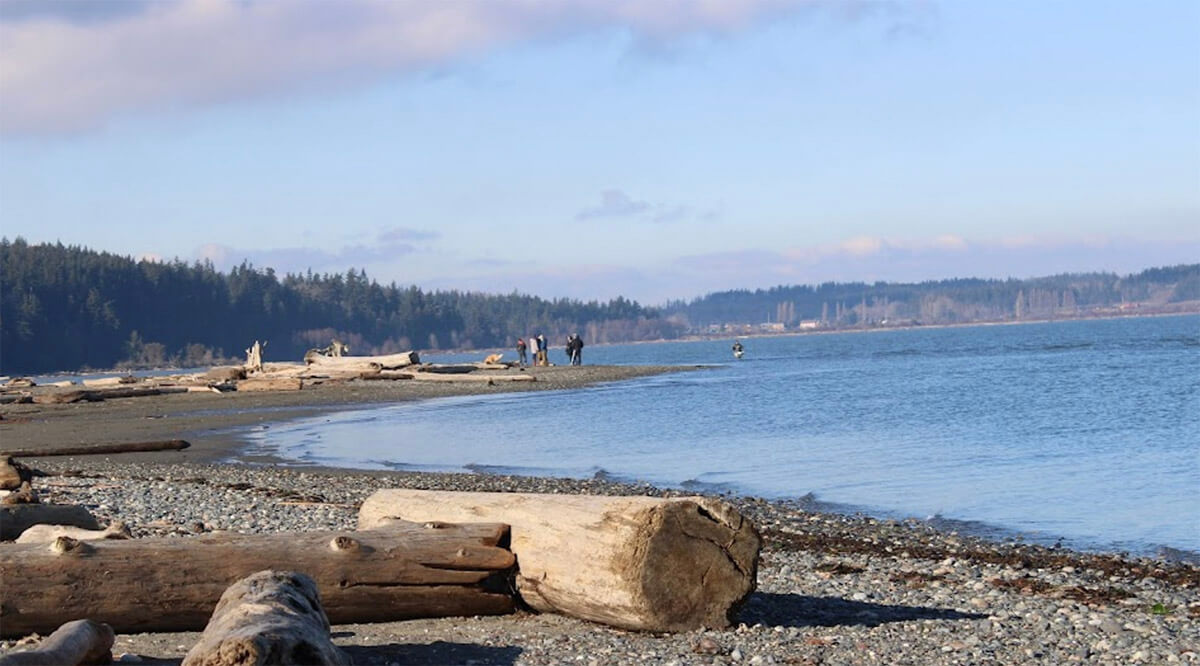 Kitesurf Packages
Don't see your offer here? Add your kite school!
Kite Schools, Gear Rental & Repair
Nearby Accommodation
Location
Insurance
Be sure to travel abroad with a travel/medical insurance that covers kitesurfing activity.More →