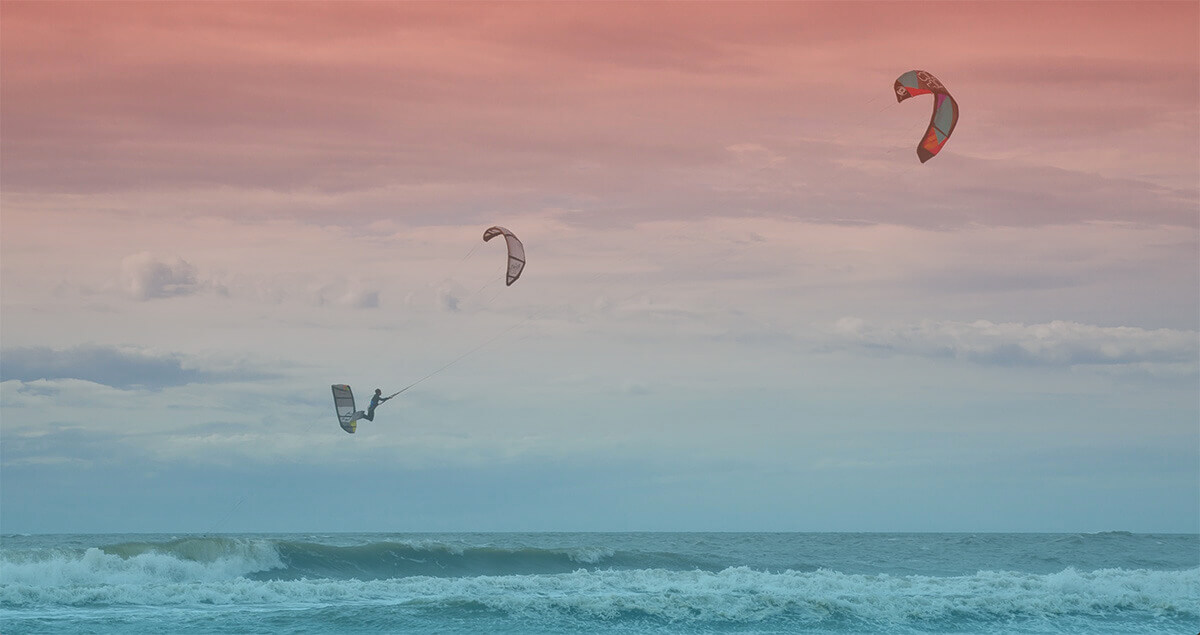 Snowkite spot. A little less the 2.5 hours from Seattle, including the ferry ride. Park at the Hurricane Ridge visitor center, skin or snow-shoe up the road, through the upper parking lot, and along the ridge/trail to the top. The road+trail is about 3 miles, 700ft elevation gain, and took us 2.5 to 3 hours. Once you are at the top, above the tree line, there is a large clearing where you can kite. We did it on a SW 20-30 forecast and it worked great, really almost too much wind. It's probably a good idea to ride the pre-frontal and then get out of there. If you're there when the front hits, and it's snowing, you won't be able to see at all, which is what happened to us.
It is your responsability to check whether kitesurfing is allowed at the spot; you might need a 'special permit' or membership from a local kite organization, etc. Local rules can change. Respect others - kiters or not; kite safely and enjoy the wind!
Jan
Feb
Mar
Apr
May
Jun
Jul
Aug
Sep
Oct
Nov
Dec
Wind Direction:

No data available.
Av. Wind Speed (knts):
5
4
4
3
3
2
2
2
2
3
4
5
Av. Temperature:
-2
-1
1
3
6
9
13
13
11
6
1
-2
* with min. 4 bft (12 knt) wind, without thermal wind stats
Spot Photos
Kitesurf Packages
Don't see your offer here? Add your kite school!
Kite Schools, Gear Rental & Repair
Nearby Accommodation
Location
Insurance
Be sure to travel abroad with a travel/medical insurance that covers kitesurfing activity. More →