Conditions: Little wind waves on most days. Waves usually around knee high and can get to overhead on good days. Swimmers and surfers have priority. The water temperature rarely drops below 72 degrees in South Florida. Beach is about 50 yards wide and very busy on the weekends. Be sure to stay north of 87th, most kiteboarders will walk north to 90th to stay clear of beach goers.
Wind Conditions for South Florida: Miami's season for wind is October through April. Typical in season winds are 15-20 knots up to 20-25 knots when cold fronts pass though. Summer winds are on average 10-20 knots, with occasional 15-20 knot day from the south.
North- side shore; Northeast-side on; East- on shore; Southeast-side on; South-side shore.
Directions to Launch: From north: I-95 south to 125th Street exit. Make a left heading east on 125th (Toll is $.50) to Collins Ave (A1A). Make a right onto Collins heading south to 87th Terrace. At 87 Terrace make a left and drive across A1A at stop sign to parking on right.
Parking: Metered lot, bring coins or Miami-Dade parking card.
It is your responsability to check whether kitesurfing is allowed at the spot; you might need a 'special permit' or membership from a local kite organization, etc. Local rules can change. Respect others - kiters or not; kite safely and enjoy the wind!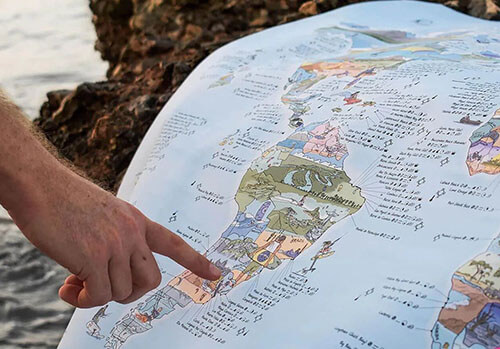 Jan

Feb

Mar

Apr

May

Jun

Jul

Aug

Sep

Oct

Nov

Dec
Windy days*:
23
20
25
22
20
14
12
11
14
20
22
22
Wind Direction:

No data available.
Av. Wind Speed (kt):
10
10
10
10
9
8
8
8
8
10
11
10
Av. Temperature:
21
21
22
24
27
28
29
29
28
26
24
22
* with min. 4 bft (12 knt) wind, without thermal wind stats
Spot Photos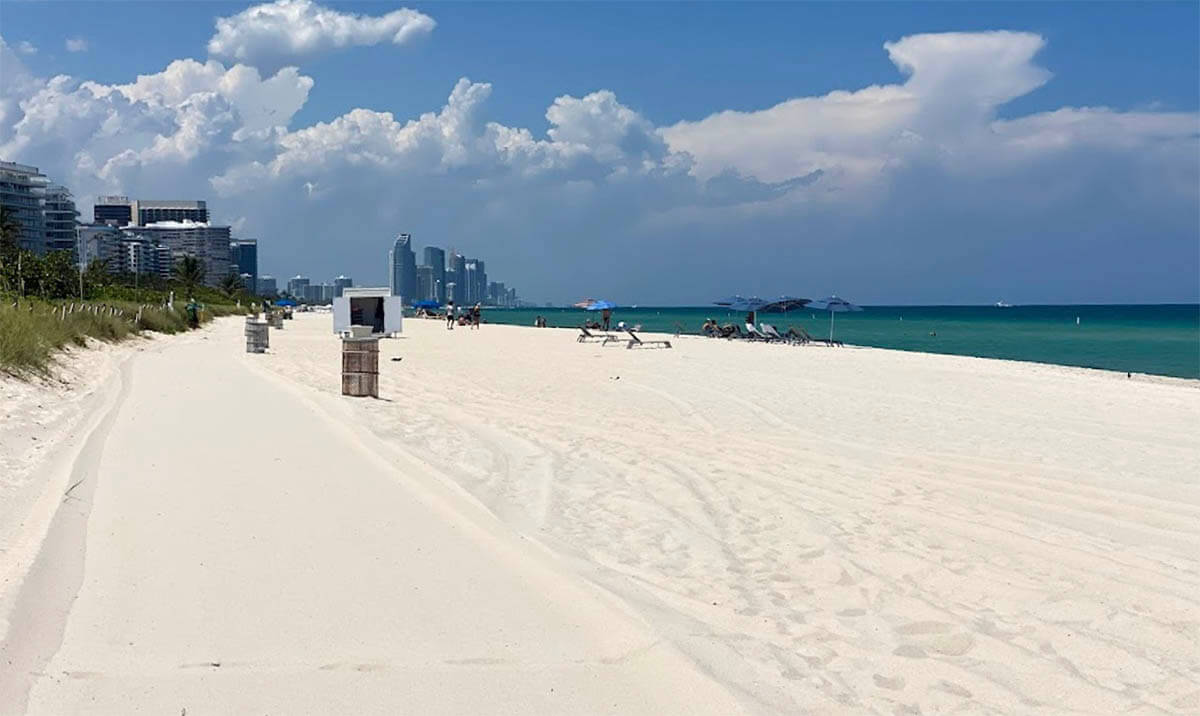 Kitesurf Vacation
We don't have any kite offers for this area, check Kite Vacations →
Kite Schools, Gear Rental & Repair
Nearby Accommodation
Location
Insurance
Be sure to travel abroad with a travel/medical insurance that covers kitesurfing activity. More →