Waves
choppy, small, medium
Wave and Freeridespot, wide sandy beach and sandy bottom, moderate to strong shorebreak at Poniente, proven kitezone also in midsummer. Huge free parking, waves run randomly. At Levante and shallow water there is a danger (!), spot is partially covered by buildings in Levante.
Best Wind Direction: E / W
It is your responsability to check whether kitesurfing is allowed at the spot; you might need a 'special permit' or membership from a local kite organization, etc. Local rules can change. Respect others - kiters or not; kite safely and enjoy the wind!
Jan

Feb

Mar

Apr

May

Jun

Jul

Aug

Sep

Oct

Nov

Dec
Windy days*:
14
17
17
18
18
15
14
14
14
12
14
17
Av. Wind Speed (kt):
12
13
13
13
13
13
12
13
13
12
12
10
Kite Season:

med

med

high

high

high

high

high

high

high

med

med

med
Av. Temperature:
16
15
15
17
20
22
24
23
22
18
17
19
* with min. 4 bft (12 knt) wind, without thermal wind stats
Spot Photos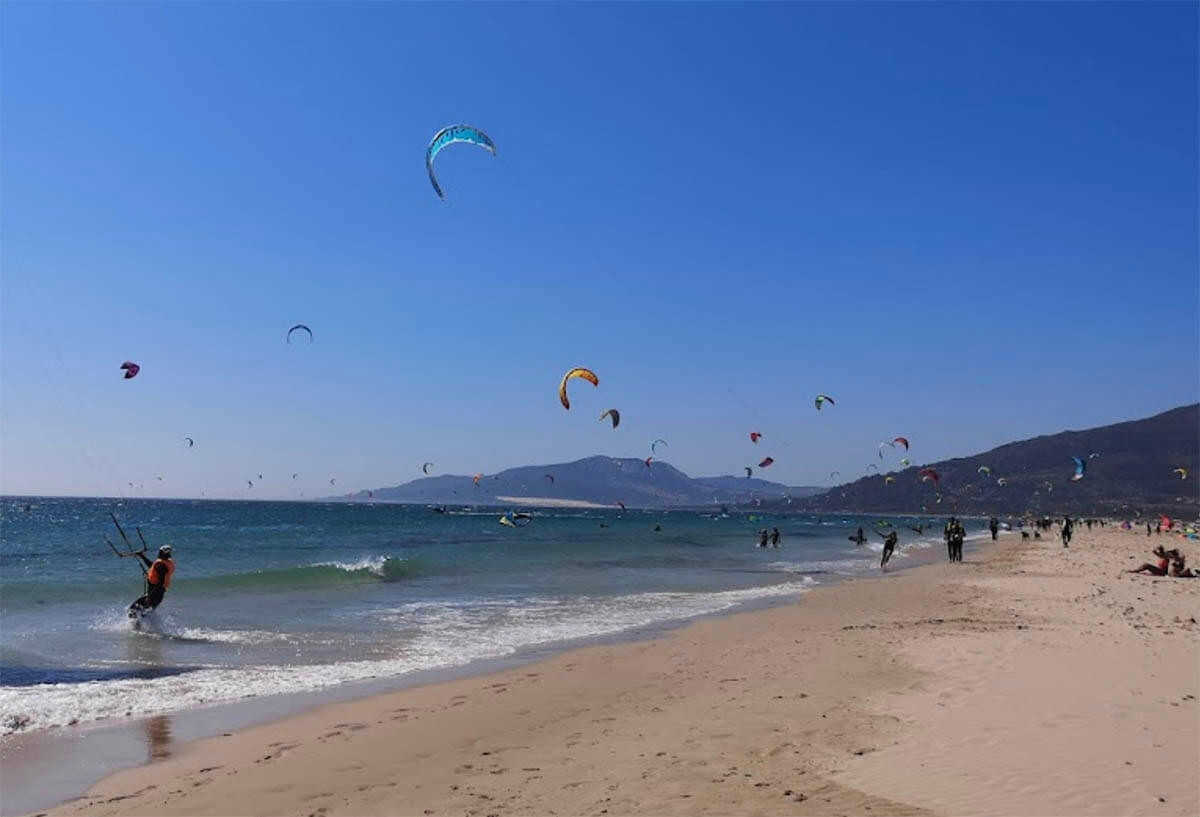 Kitesurf Vacation
All Level Kitesurfing Camp in Tarifa
7 Days • Available Mar - Oct • by Addict Kite School Tarifa
Do you want to learn or improve your level and your skills in kitesurfing? Visit Addict Kite School Tarifa! With their team of certified and passionate instructors, we'll do the best to ensure you to have some great holidays, learn a lot and leave Tarifa with a lot of good memories. Learn to kitesurf in Tarifa during your holidays and you will surely escape your daily stress, meet new people, do sport, live a new experience, and much more.
Tarifa •

Spain
from US$ 802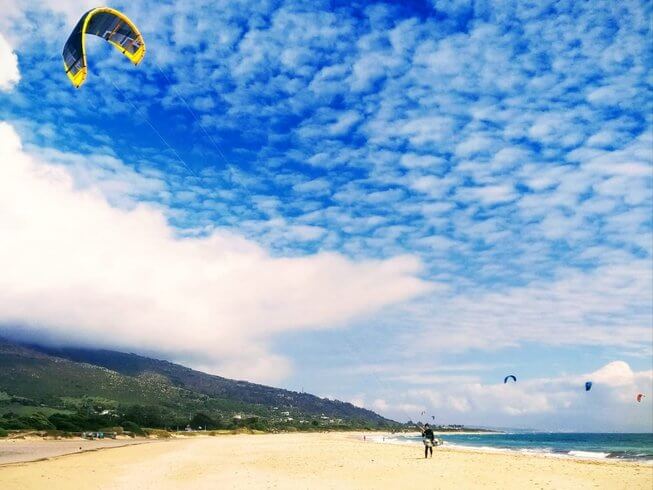 Advanced Kitesurf Camp & Clinic in Tarifa
8 Days • Available Mar - Oct • by High Flyers Tarifa
A camp for independent kitesurfers in Tarifa. A hard-kiting week with other kiters. Stuck at a certain level and want to push your kiting onward (or maybe upwards). Coaching and video analysis to get you to the next level. Includes accommodation, breakfast, good company and fun.
Tarifa •

Spain
from US$ 1,133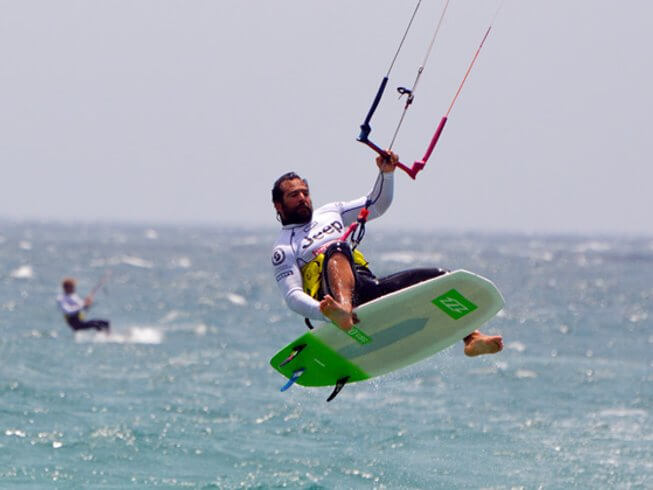 Strapless Kite Surf Camp in Tarifa, Spain
7 Days • Available all year • by Pata Negra Surf
Do you want to start with a directional (surf) board? Or learn new tricks? Join this course with Pata Negra Surf. The pro rider Jhon Palacios will show you the best way how to reach your goal. The classes are of maximum two students. You will also get video corrections, rescue boat service.
Tarifa •

Spain
from US$ 1,094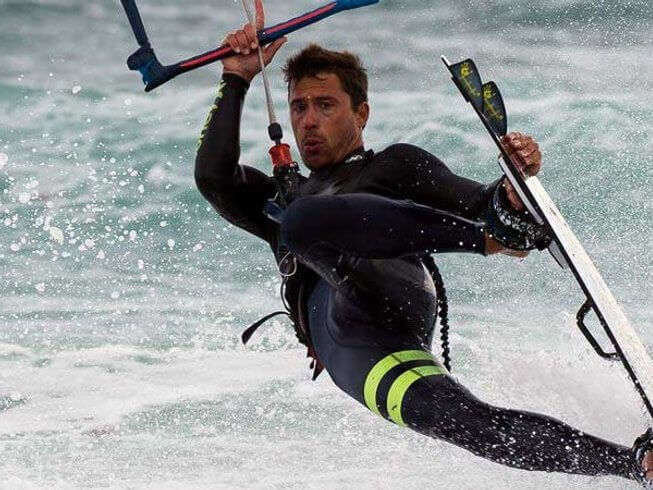 Multi-day Thrilling Group Course Kite Surf Camp Tarifa, Spain
4 Days • Available Mar - Oct • by Atlantic Kite
Learn to kite in a kitesurfing Mecca! Atlantic Kite has the best option to plan your holidays and forget about unexpected bad surprises. Get yourself a nice place where to stay and relax in Tarifa in the best location and with the best kitesurfing courses. Kite classes are held in small groups so a lot of fun is guaranteed!
Tarifa •

Spain
from US$ 643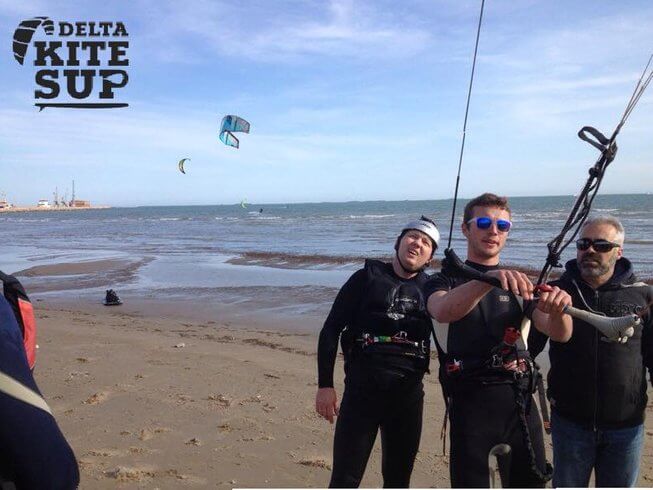 Learn Kitesurfing in the Ebro Delta, Spain
2 Days • Available all year • by Deltakitesup
The kitesurfing area in the Ebro Delta has excellent conditions to learn without any risk. And with many windy days a year. Taste the kiteusrfing with 3 hours private lessons and accommodation. Suitable for all kite levels.
La Rapita •

Spain
from US$ 354
Don't see your kite hub here? Add your business!
Kite Schools, Gear Rental & Repair
Nearby Accommodation
Location
Insurance
Be sure to travel abroad with a travel/medical insurance that covers kitesurfing activity. More →