Waves
none, choppy, small, medium
Máncora offers great waves to kitesurf and surf, and the beach is really safe, in case you're new to the waves! There are some flat spots in the area, so you'll definitely find your favorite spot even if you don't like waves or you're a beginner. The main kite season is from May to November, while the peak tourist season is November to January, so the beach during kite season is not crowded.
Wind
Mostly thermal wind, very consistent, usually 3-4 day/week.
Dangers
Rocks
It is your responsability to check whether kitesurfing is allowed at the spot; you might need a 'special permit' or membership from a local kite organization, etc. Local rules can change. Respect others - kiters or not; kite safely and enjoy the wind!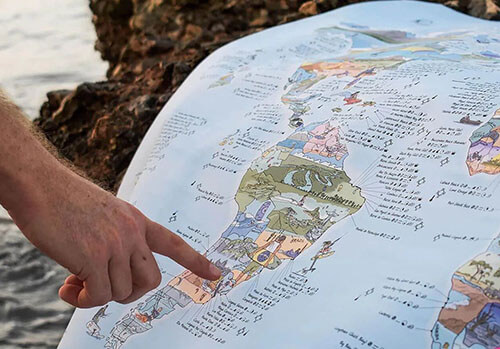 School
Gear rental
Repair
Kiteshop
Restaurant
Toilets
Showers
Bar
Supermarket
Accommodation
Campground
Camper friendly
Jan

Feb

Mar

Apr

May

Jun

Jul

Aug

Sep

Oct

Nov

Dec
Windy days*:
3
3
2
2
10
20
24
21
14
9
7
7
Av. Wind Speed (kt):
6
6
6
6
7
8
8
8
7
7
6
6
Av. Temperature:
26
27
26
25
24
22
22
23
23
24
24
25
* with min. 4 bft (12 knt) wind, without thermal wind stats
Spot Photos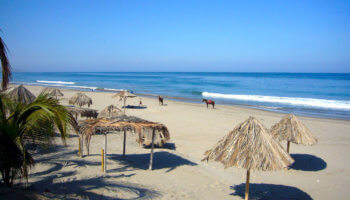 Kitesurf Vacation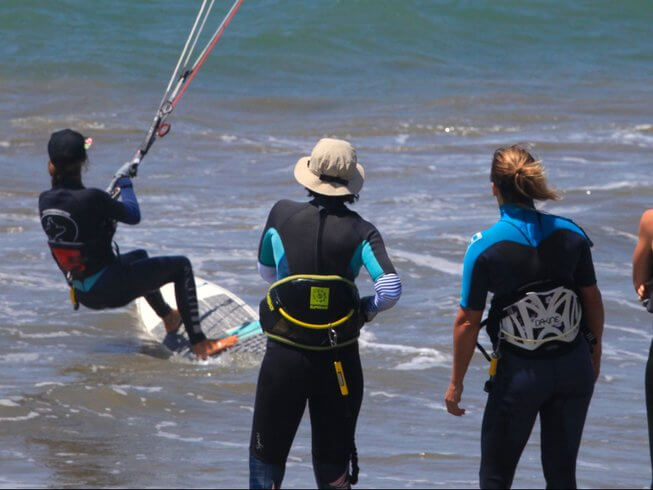 All-inclusive Kitesurf Wave Clinic in Ñuro, Peru
7 Days • Available all year • by Surf Racer House Peru
Do you like riding waves? Coaching, beach assistance and guiding, downwind trip, guided kitesurf wave riding trips to different spots as also some flat waters! This pack is suitable for intermediate and advanced riders that are not affraid of the waves. Ocean view bedrooms and meals are included.
El Ñuro •

Peru
from US$ 1,100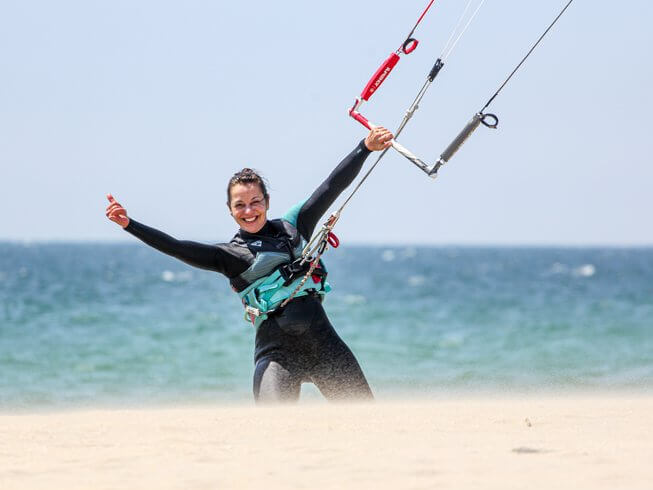 5 Day Women's Kiteboarding Holiday in El Ñuro, Peru
5 Days • Available all year • by Surf Sisters
Exciting retreat on the secluded beach with an ocean view surf house in the one of the best surf and kite destinations, Peru. With dry and nice weather all year round, reliable wind, and exquisite Peruvian gastronomy. Your days will be filled with kiteboarding, surfing, and yoga (for kiters) sessions. Get away from your mundane life and rejuvenate your body and soul in this retreat!
El Ñuro •

Peru
from US$ 650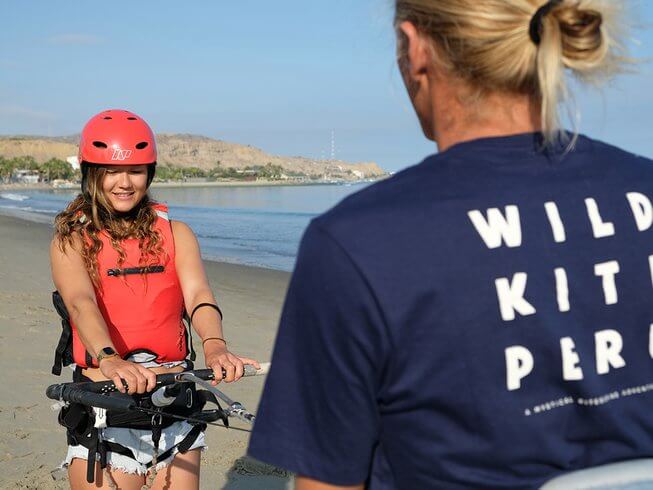 Learn Kiteboarding with the Wild Kite Team in Máncora, Peru
5 Days • Available Apr - Dec • by Wild Kite Peru
Learn to kite in perfect conditions! Intensive 3 days of private classes, yoga stretching, beautiful kite house accommodation with breakfast in a friendly family atmosphere. See you!
Máncora •

Peru
from US$ 480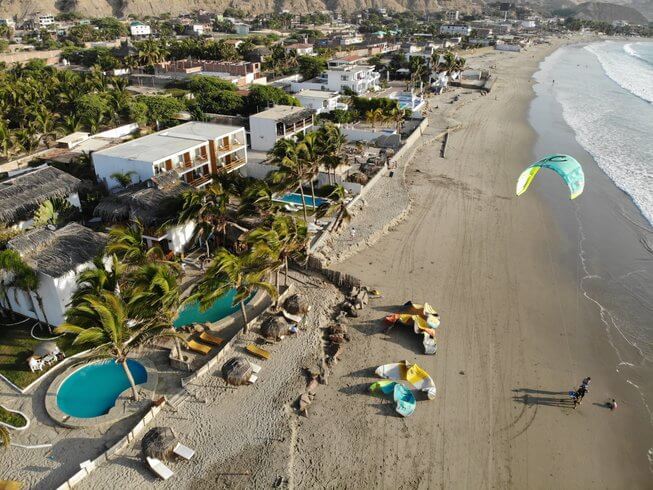 Happy Days of Kitesurfing and Yoga in Máncora, Peru
7 Days • Available Apr - Dec • by Wild Kite Peru
Come to Mancora, on the Peruvian north shore, where the summer is endless, and share with our community our perfect beach routine: surf, stand-up paddle, or yoga on a windless morning and kitesurf in the afternoon.
Máncora •

Peru
from US$ 1110
Don't see your kite hub here? Add your business!
Kite Schools, Gear Rental & Repair
Nearby Accommodation
Location
Insurance
Be sure to travel abroad with a travel/medical insurance that covers kitesurfing activity. More →