Joust and I checked out the river that comes out of Wainui on Saturday (Wainui- New Spot @-41.411353,174.877818). It is kitable on the river running parallel to the beach although it is tight and definitely not for beginners. It's probably similar width to Waikanaie but with higher banks on both sides. Not much room if things go wrong, but manageable as the depth is knee to waist height. There are a few avoidable rocks and sticks in the river that will probably move with each flood so best to walk down and check it out first. When we started the wind was slightly SW but turned more south and then wasn't much fun as it ended up blowing down the river. I would be keen to check it out again as it was fun kiting some flat water. The GPS recorded a top speed of 29 knots, with a sustained 27 over 10 sec. Not broad enough to really let loose. I came to the following conclusion after spending some time there. It would be good when Lyal is too west (SW), you are after flat water, can't be bothered driving over to Lake Onoke and you are up for something different. It will not cope well with more that 2 people max, although there are options for kiting on the open ocean side. As Mark alluded to its quite a steep beach so the shore break gets quite vicious in the area directly in front of the river, combined with rocks makes it challenging. There is however a point break further along which some surfers reckon is pretty good. It wasn't working when we were there. Drive your car to the end of the road and go over the Orongorongo bridge. There is a reasonable beach/setup spot. next to the river. Let me know if anyone decides they want to avoid the crowds at Lyal and check it out next time.
By Kiteboarding spots NZ
It is your responsability to check whether kitesurfing is allowed at the spot; you might need a 'special permit' or membership from a local kite organization, etc. Local rules can change. Respect others - kiters or not; kite safely and enjoy the wind!
Jan

Feb

Mar

Apr

May

Jun

Jul

Aug

Sep

Oct

Nov

Dec
Windy days*:
21
16
19
18
19
21
21
22
23
24
22
21
Wind Direction:

No data available.
Av. Wind Speed (kt):
9
8
8
8
9
10
10
10
10
11
10
9
Av. Temperature:
17
17
16
14
12
10
10
10
11
13
14
16
* with min. 4 bft (12 knt) wind, without thermal wind stats
Spot Photos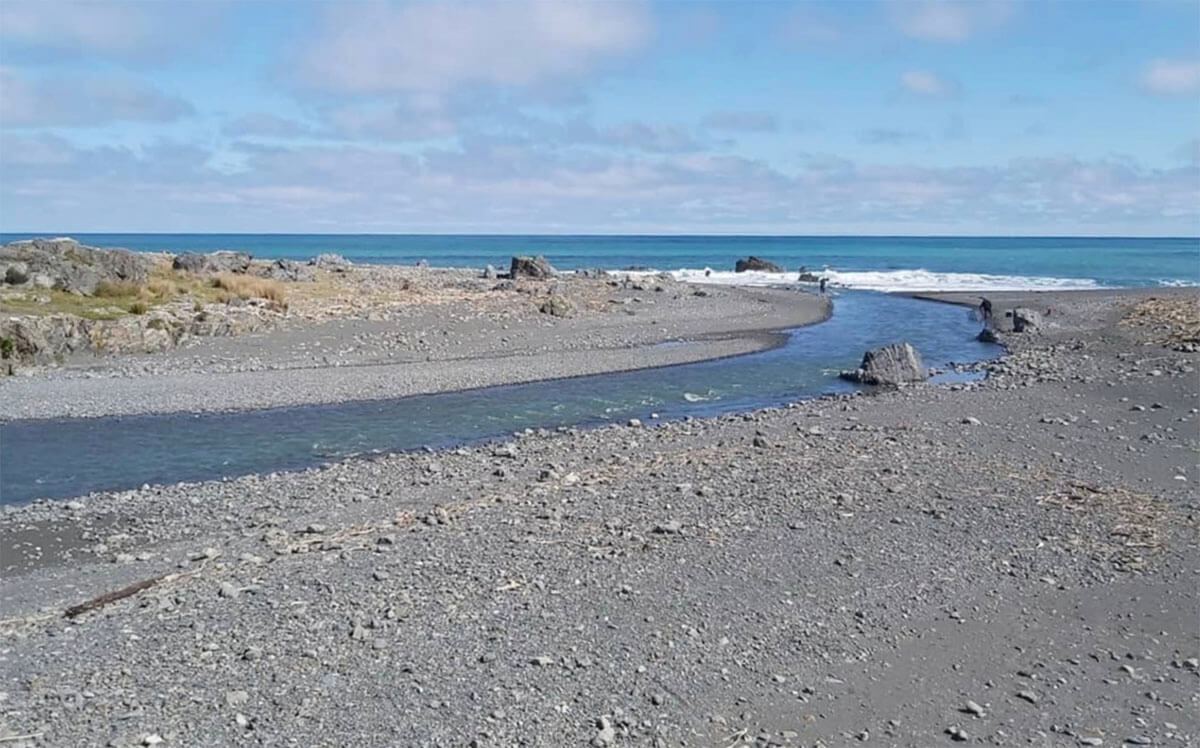 Kitesurf Vacation
We don't have any kite offers for this area, check Kite Vacations →
Kite Schools, Gear Rental & Repair
Nearby Accommodation
Location
Insurance
Be sure to travel abroad with a travel/medical insurance that covers kitesurfing activity. More →