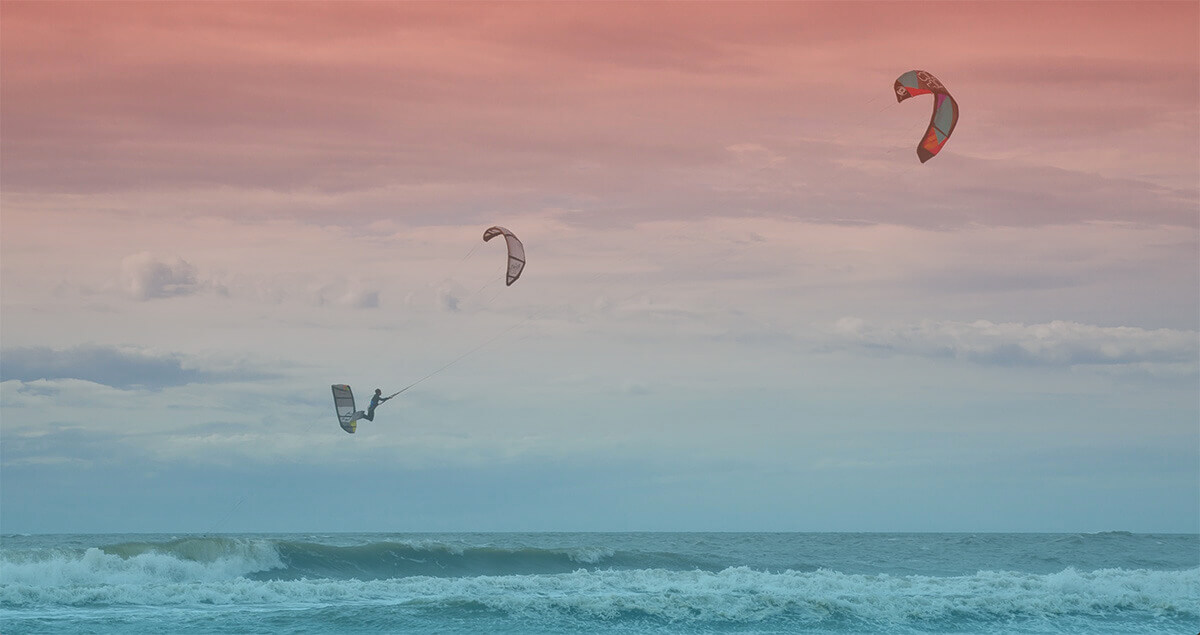 Setting up and Launch from Highway 1 turn left at the shops and follow the road to the beach. A road runs along the beach front and there are several car parks off to the side. This is a wide sandy beach at low tide but some sections are narrow (about 15m wide) at high tide. The best place to launch is the southwest end of the beach at the estuary. Almost guaranteed to meet other kiters if it is on. On the Water In a NW this is one of the first beaches that does not get badly affected by Kapiti Island. Picks up more swell than Paraparaumu and is onshore / cross-onshore for N, NW and W winds. The surf is normally messy but is a good place to start kiting in waves.
By Kiteboarding spots NZ
Wind
Wind Direction
Works NE to SW, but is very gusty in a W (do not kite if the wind is coming directly from the island). Location Kapiti Coast The word: Recommended number 1 spot for learning and good for all when it's on Best wind link
It is your responsability to check whether kitesurfing is allowed at the spot; you might need a 'special permit' or membership from a local kite organization, etc. Local rules can change. Respect others - kiters or not; kite safely and enjoy the wind!
Jan

Feb

Mar

Apr

May

Jun

Jul

Aug

Sep

Oct

Nov

Dec
Windy days*:
17
13
15
13
13
15
14
15
18
19
18
19
Wind Direction:

No data available.
Av. Wind Speed (kt):
8
7
8
7
8
8
8
9
9
9
9
9
Av. Temperature:
17
17
15
12
10
8
7
8
9
11
13
16
* with min. 4 bft (12 knt) wind, without thermal wind stats
Spot Photos
Kitesurf Vacation
We don't have any kite offers for this area, check Kite Vacations →
Kite Schools, Gear Rental & Repair
Nearby Accommodation
Location
Insurance
Be sure to travel abroad with a travel/medical insurance that covers kitesurfing activity. More →