Rider level
intermediate, expert
Best in North, busiest when not enough wind at Plimmerton, if the north is kicking in the Town will be blowing the hardest
Setting up and Launch
Park up in the parking area at the end of Hector Street. Set-Up on the beach in front of the car park and to the east of the garages beside the park. Please do not set-up on the beach in front of the toilets, children's playground or grass area (Churchill Park). Be very careful leaving your kite or other gear near the water's edge, several times a day the Lynx ferry passes and generates a wake which turns into a large breaking wave which can suck kites and kit back into the water. Launch and landing area is anywhere east of the garages and jet ski lane markers. Please do not launch or land in front of the children's playground, park or anywhere west of the jet ski lane markers, the combination of narrow beach, busy park and power lines do not make for a safe launch landing area.
On the Water
The wind is always onshore to some degree and the beach shelves reasonably steeply at all times except low tide. This makes it difficult to get off the beach without good upwind ability. The water is generally choppy but no real swell. The chop creates great ramps to help boost big jumps. Please do not jump or jibe at speed within 50m of the shoreline. When coming into land, please approach slowly and under control.
By Kiteboarding spots NZ
Wind
Wind Direction NE through to NW. Best in N, always gusty in NW. Location Seatoun is located within the Wellington harbor near the exit to Cook Strait.
It is your responsability to check whether kitesurfing is allowed at the spot; you might need a 'special permit' or membership from a local kite organization, etc. Local rules can change. Respect others - kiters or not; kite safely and enjoy the wind!
Jan
Feb
Mar
Apr
May
Jun
Jul
Aug
Sep
Oct
Nov
Dec
Windy days*:
21
16
19
18
19
21
21
22
23
24
22
21
Wind Direction:

No data available.
Av. Wind Speed (knts):
9
8
8
8
9
10
10
10
10
11
10
9
Av. Temperature:
17
17
16
14
12
10
10
10
11
12
14
16
* with min. 4 bft (12 knt) wind, without thermal wind stats
Spot Photos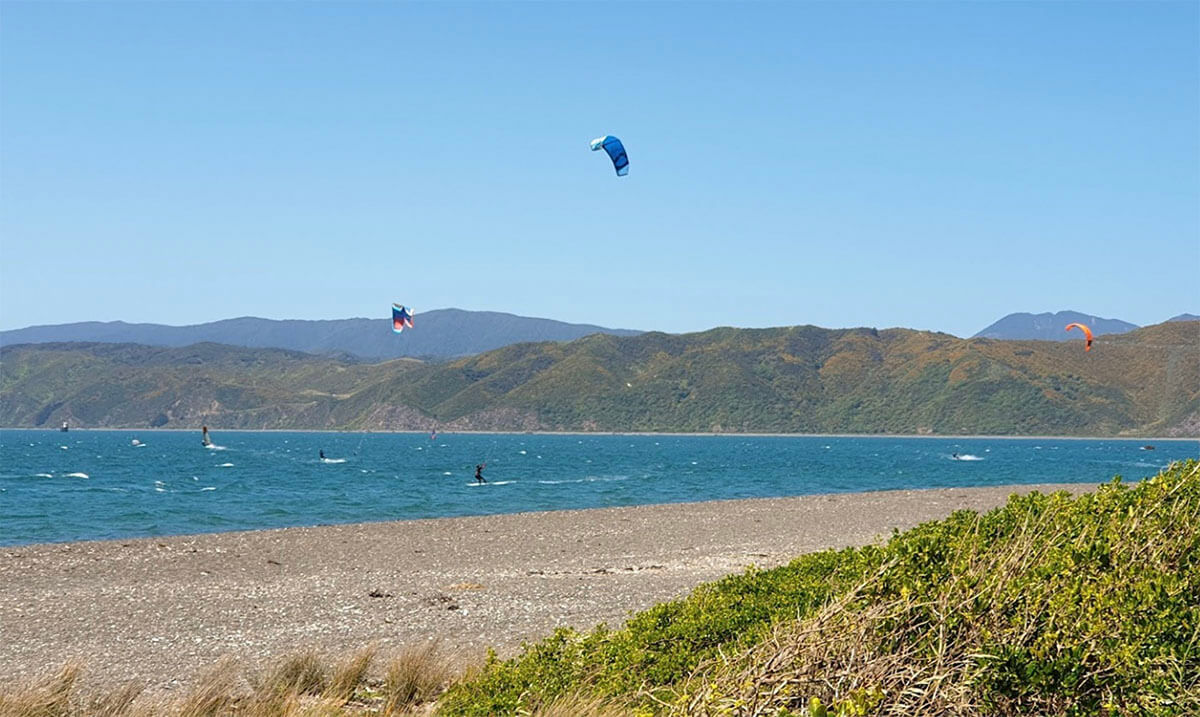 Kitesurf Packages
Don't see your offer here? Add your kite school!
Kite Schools, Gear Rental & Repair
Nearby Accommodation
Location
Insurance
Be sure to travel abroad with a travel/medical insurance that covers kitesurfing activity.More →