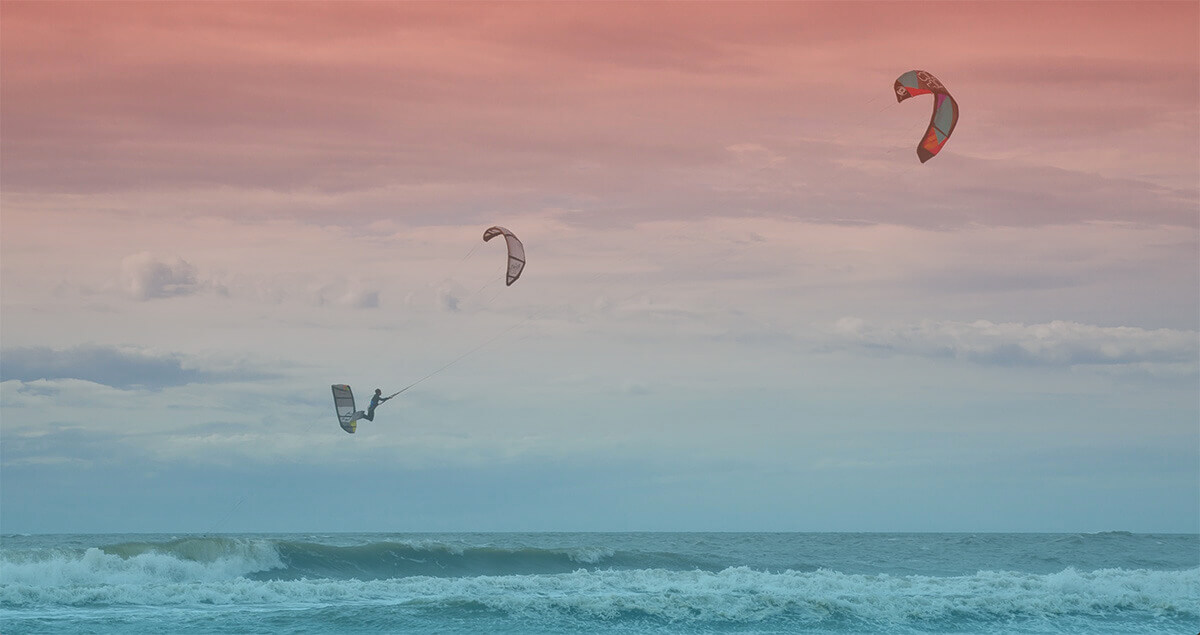 Well had a nice little session on Sunday morning at Pauatahanui. The wind was about 16kts E, SE and remarkably steady. Launched just off Mana Esplanade at the Western End of the Inlet. Was able to tack about 6 times before I was doing long runs up to the Northern end of the Inlet. Nice flat water and relatively safe as the inlet is shallow and you can stand up if you get yourself in the trouble. Definitely worth checking out, I've noticed it blows around 16kts in a E, SE and in town there is hardly anything. ew things to note: – Only good for Intermediate riders and up as launch area is quite small. – Only good in E, SE (that Ive noticed) – Needs to be around high tide time, couple of hours either side.
By Kiteboarding spots NZ
It is your responsability to check whether kitesurfing is allowed at the spot; you might need a 'special permit' or membership from a local kite organization, etc. Local rules can change. Respect others - kiters or not; kite safely and enjoy the wind!
Jan

Feb

Mar

Apr

May

Jun

Jul

Aug

Sep

Oct

Nov

Dec
Windy days*:
18
13
15
15
16
18
19
19
20
22
19
18
Wind Direction:

No data available.
Av. Wind Speed (kt):
8
7
7
7
8
9
9
9
9
10
9
8
Av. Temperature:
17
17
16
14
12
10
9
9
10
12
14
16
* with min. 4 bft (12 knt) wind, without thermal wind stats
Spot Photos
Kitesurf Vacation
We don't have any kite offers for this area, check Kite Vacations →
Kite Schools, Gear Rental & Repair
Nearby Accommodation
Location
Insurance
Be sure to travel abroad with a travel/medical insurance that covers kitesurfing activity. More →