Fergusson Park is the main kiteboarding location for Tauranga kite Schools and Kiteboarders, kite setup, launching/landing, pack down area is the big grass area on the left had side as you drive into the park. One of the best things about Fergusson park is that you are able to kiteboard here in every wind direction except for a Southey wind.
– Please choose your kite size carefully as the wind can be stronger on the water than in the grass area.
– Stay a safe distance from other park users: Swimmers, Boats, Windsurfers etc.
– Watch out for kite instructors teaching, you may have your kite under control but new kiteboarding beginners won't.
– Watch out for New Kiteboards that have finished their lessons give them room remember they are still learning.
– When you come in from kiting place your kite up by the houses and roll up your lines so the grass area is free for other kiters to set up their gear to head out kiting.
By kitesurfing spots NZ
Wind
Direction: SSW-SW-W-NW-N-NE-E-SE T
It is your responsability to check whether kitesurfing is allowed at the spot; you might need a 'special permit' or membership from a local kite organization, etc. Local rules can change. Respect others - kiters or not; kite safely and enjoy the wind!
Jan
Feb
Mar
Apr
May
Jun
Jul
Aug
Sep
Oct
Nov
Dec
Windy days*:
17
14
18
18
20
22
23
23
21
21
20
17
Wind Direction:

No data available.
Av. Wind Speed (knts):
8
8
8
8
9
10
10
10
10
10
9
8
Av. Temperature:
18
18
17
15
13
11
10
10
12
13
14
17
* with min. 4 bft (12 knt) wind, without thermal wind stats
Spot Photos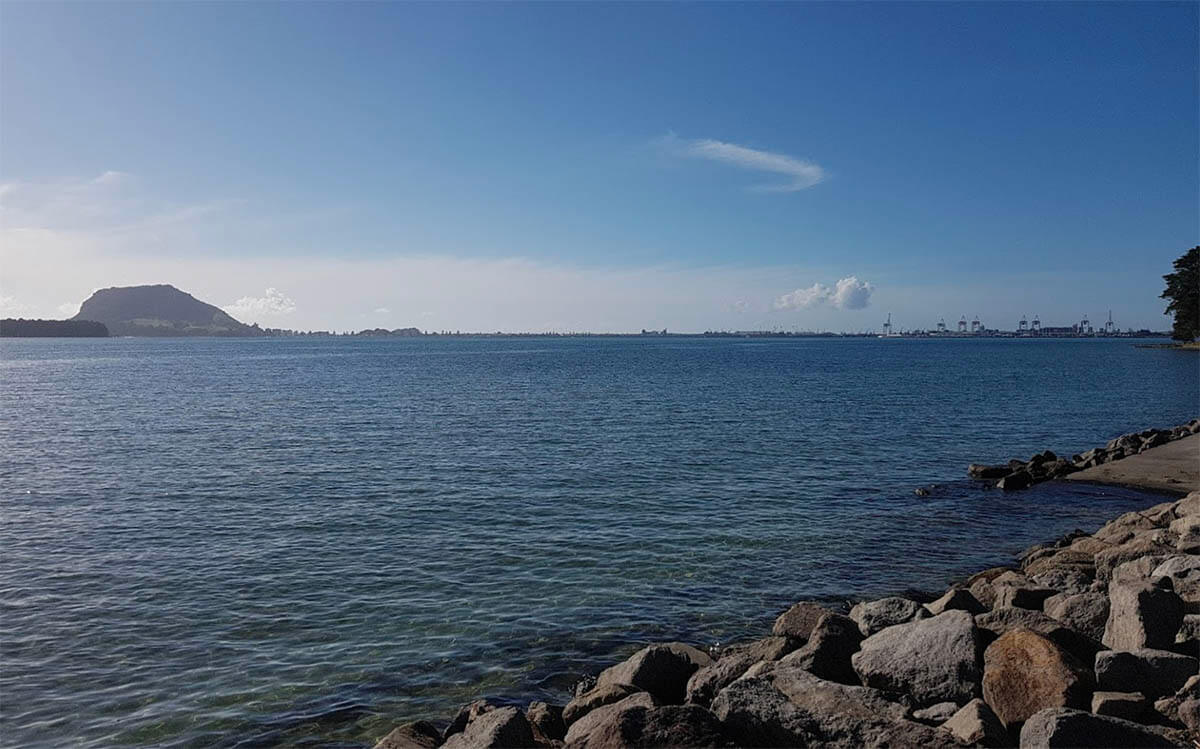 Kitesurf Packages
Don't see your offer here? Add your kite school!
Kite Schools, Gear Rental & Repair
Nearby Accommodation
Location
Insurance
Be sure to travel abroad with a travel/medical insurance that covers kitesurfing activity. More →