Rider level
intermediate, expert
Level Low Intermediate Wind Direction NE through to S but can be gusty in NE, NW and W. Location Eastbourne is different from most other Wellington locations because it's sailable in most wind directions. It's situated on the East side of the harbour. This can be a better option than Seatoun when the wind is west enough for the Miramar headland to affect the wind. The word: More rolling waves than chop, nice grass launch area and a pub to boot. Its the alternative to Seatoun when no wind further north Setting up and Launch A better launch has been found with a wider beach! Stay on the main road to Eastbourne the turn right onto Miro St. Take the next left then the next right into Heketara St which leads to the beach. The best place to launch in Eastbourne is in front of the Rugby Club. Just stick to the roads closest to the sea front and you'll get there. The beach is mainly shingle and the wind blows side-shore in Northerlies and Southerlies Ther's reasonable room on this beach but beware of power cables. This is the only sailable side-shore spot in Wellington and as such suits the low intermediate who can ride but is struggling to go upwind.
On the Water
The beach shelves fairly steeply into the water so you will be out of your depth when just a few meters offshore. The Northerly winds can be a bit daunting at first as you're looking downwind at the harbour exit to Cook Strait which is where you'll go if you can't water re-launch you're kite! Also close to shore downwind of the launching spot the wind can get really gusty and can be difficult to keep your kite in the air. Try to get upwind to cleaner wind. In a S or SW the place has a different feel and is more suited to the intermediate or novice. Here you can go downwind several hundred meters. Once past the jetty though the water close to shore is sheltered and will probably require a swim to get back to the beach.
By kiteboarding spots NZ
Dangers
power cables
It is your responsability to check whether kitesurfing is allowed at the spot; you might need a 'special permit' or membership from a local kite organization, etc. Local rules can change. Respect others - kiters or not; kite safely and enjoy the wind!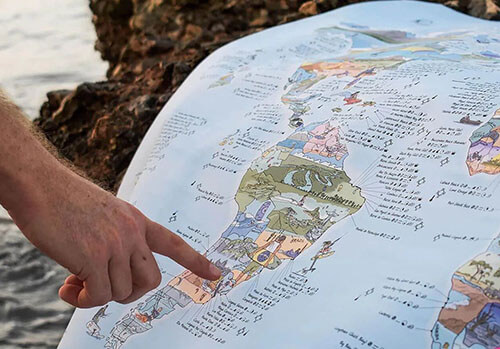 Jan

Feb

Mar

Apr

May

Jun

Jul

Aug

Sep

Oct

Nov

Dec
Windy days*:
24
21
24
23
25
26
27
27
26
27
25
24
Wind Direction:

No data available.
Av. Wind Speed (kt):
11
10
11
11
12
13
13
13
12
12
12
11
Av. Temperature:
19
19
18
16
14
12
11
12
12
14
15
18
* with min. 4 bft (12 knt) wind, without thermal wind stats
Spot Photos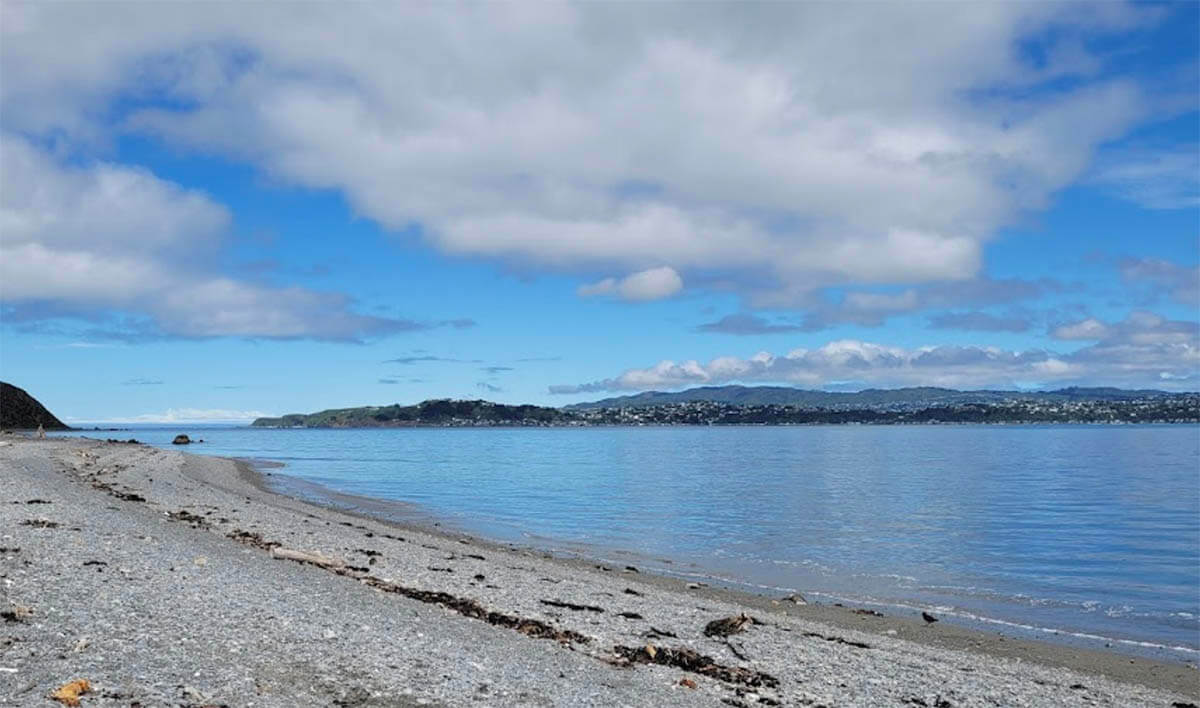 Kitesurf Vacation
We don't have any kite offers for this area, check Kite Vacations →
Kite Schools, Gear Rental & Repair
Nearby Accommodation
Location
Insurance
Be sure to travel abroad with a travel/medical insurance that covers kitesurfing activity. More →