Waves
choppy, small, medium, big
Do you kite here? Let us know more about the spot! Click here to edit!
It is your responsability to check whether kitesurfing is allowed at the spot; you might need a 'special permit' or membership from a local kite organization, etc. Local rules can change. Respect others - kiters or not; kite safely and enjoy the wind!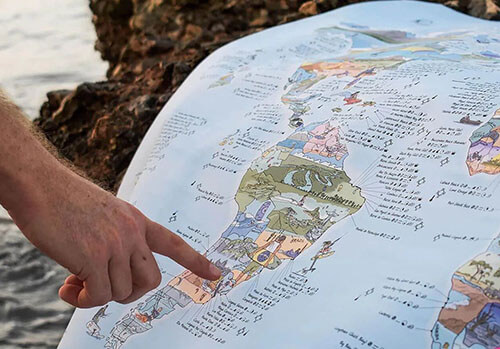 Jan

Feb

Mar

Apr

May

Jun

Jul

Aug

Sep

Oct

Nov

Dec
Windy days*:
16
17
20
22
23
18
12
12
15
13
14
14
Wind Direction:

No data available.
Av. Wind Speed (kt):
8
8
8
8
8
8
7
7
6
6
7
7
Av. Temperature:
17
18
19
19
21
22
25
26
24
23
20
18
* with min. 4 bft (12 knt) wind, without thermal wind stats
Spot Photos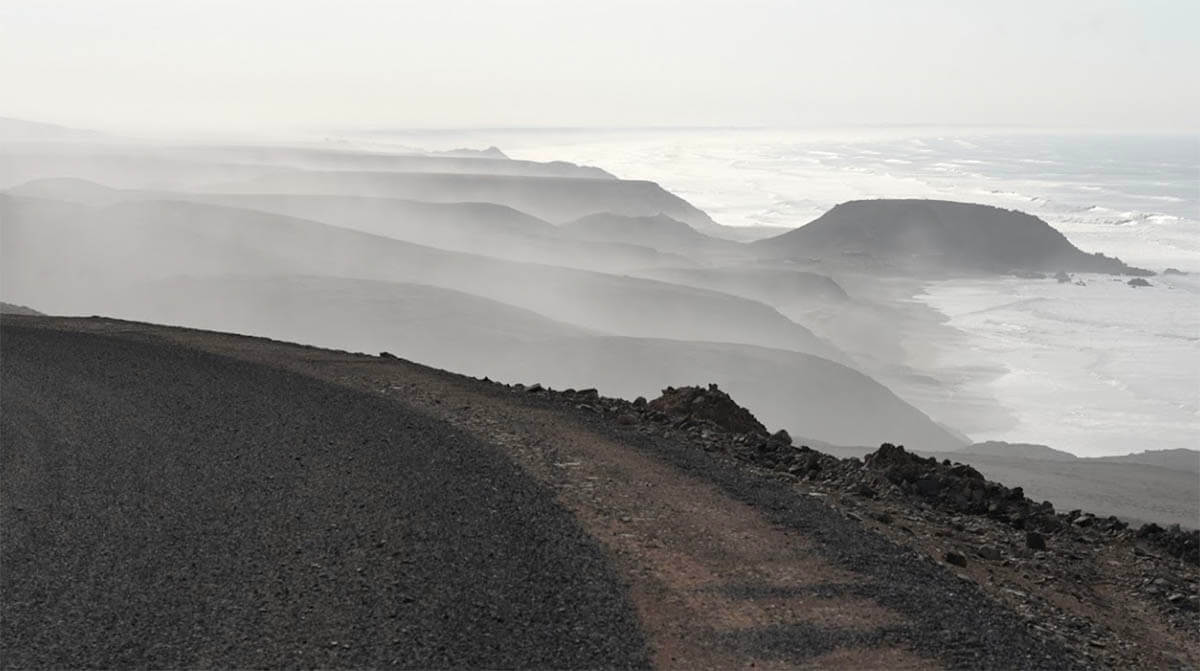 Kitesurf Vacation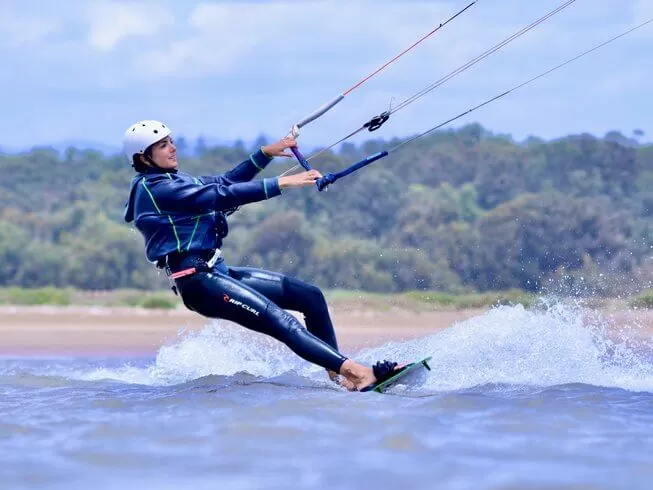 All inclusive Kitesurf Camp near Agadir, Morocco
8 Days • Available all year • by Swell Surf Morocco
Your unforgettable and incredibly unique kite and surf experience is just around the corner. If you have always wanted to know how to surf and fly around the seas, now is your chance to learn. All kite levels, kite classes, accommodation and full-board in pristine waters.
Tamraght •

Morocco
from US$ 761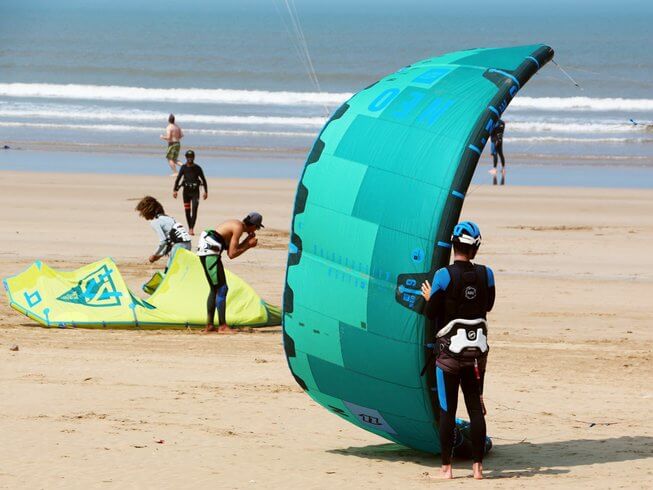 Beginner or Intermediate Kitesurf Camp in Essaouira, Morocco
8 Days • Available all year • by Atlanticzin Watersports
This package includes accommodations, lessons, and equipment. Essaouira kitebeach gives you the perfect safe feeling to practice kiteboarding. With the help of the experienced kite team and the certified instructors, you will get one step further each time with safety and fun!
Essaouira Bay •

Morocco
from US$ 524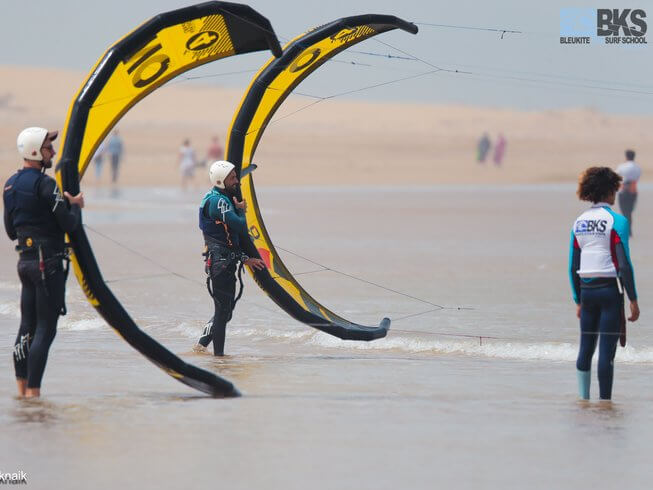 Kite Surf and Stay for Beginners in Essaouira, Morocco
7 Days • Available all year • by Bleukite Kitesurf School
Your stay will be filled with fun, excitement, and the best of what Essaouira has to offer. There will be plenty of time for you to get the best out of your experience! Learn to kite with min. of 2-3 hours of daily classes. Includes accommodation and breakfast.
Essaouira Bay •

Morocco
from US$ 579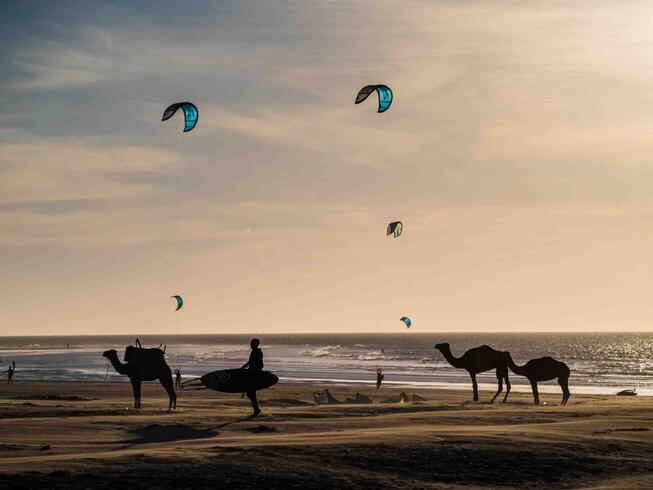 Unlimited Kitesurfing and Surfing Camp in Essaouira, Morocco
8 Days • Available Nov • by Free Your Mind Experience
The time required to learn kitesurfing and surfing sports may vary, thus, unlimited hours of kitesurfing and surfing lessons are offered. You will definitely make the most of your holiday in this kite and surf camp. If you have a passion for kitesurfing and surfing then this vacation package is for you. Full board and accommodation is provided.
Essaouira Bay •

Morocco
from US$ 1,072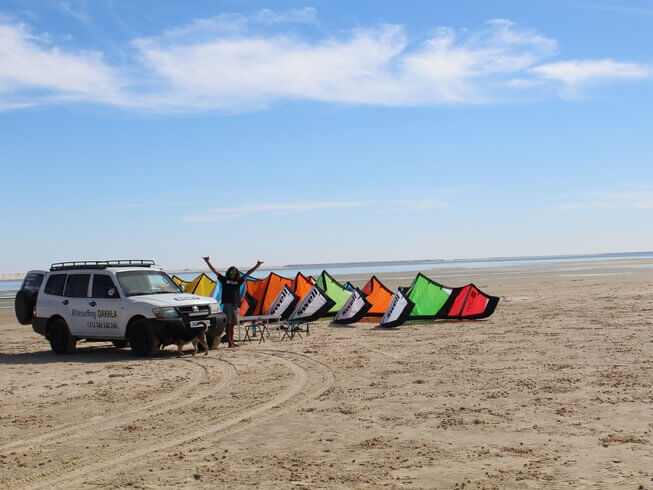 Fantastic Kitesurf Camp in Dakhla
7 Days • Available all year • by Surf and Kitesurf Morocco
Fascinating kitesurf camp for all levels where Sahara desert meets the ocean! This is the best kitesurf camp for those of you who want to learn how to kitesurf and we'll take you to the most uncrowded kitesurf spot with shallow water and constant wind to get the most out of the courses during your stay. Includes accommodation, breakfast and lunch pack.
Dakhla •

Morocco

Western Sahara
from US$ 990
Don't see your kite hub here? Add your business!
Kite Schools, Gear Rental & Repair
Nearby Accommodation
Location
Insurance
Be sure to travel abroad with a travel/medical insurance that covers kitesurfing activity. More →