Wide sandy beach next to small Sardinian village – La Caletta. Usually windy, plenty of space and safe to kite. Flat to choppy water, northern wind can bring 1-2 m waves.
Wind
Windy spot with specific wind conditions. Usually windy even when other spots have no wind. In the afternoon wind ofter turns side-offshore and becomes gusty.
Dangers
Watch out for rocks on the beach
It is your responsability to check whether kitesurfing is allowed at the spot; you might need a 'special permit' or membership from a local kite organization, etc. Local rules can change. Respect others - kiters or not; kite safely and enjoy the wind!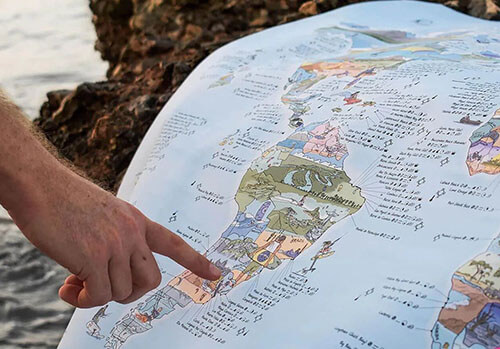 School
Gear rental
Restaurant
Supermarket
Accommodation
Campground
Camper friendly
Jan

Feb

Mar

Apr

May

Jun

Jul

Aug

Sep

Oct

Nov

Dec
Windy days*:
16
15
17
12
9
7
11
7
10
10
15
8
Av. Wind Speed (kt):
9
9
9
8
7
6
6
6
7
7
9
9
Kite Season:

med

med

high

high

high

high

high

high

high

high

med

med
Av. Temperature:
10
11
13
15
19
24
27
27
23
20
* with min. 4 bft (12 knt) wind, without thermal wind stats
Spot Photos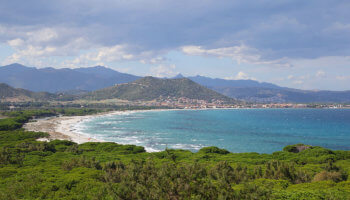 Kitesurf Vacation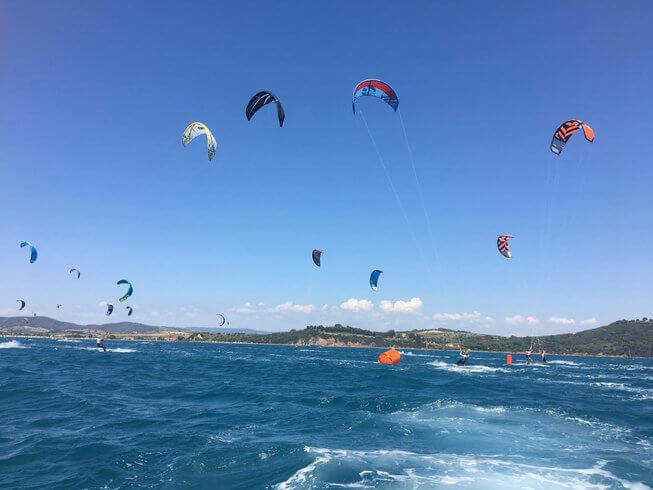 Awesome Kitesurfing Days in Talamone, Tuscany
4 Days • Available Apr - Sep • by Talamone Camping Village
Fulfill your need for a nautical adventure – Talamone Camping Village offers you days of kitesurfing and enjoying the mesmerizing Italian beauty of the Tuscan Coast. If that's not enough, there are a lot of other activities and entertainment options that you can choose. All kite levels welcome.
Talamone •

Italy
from US$ 1,025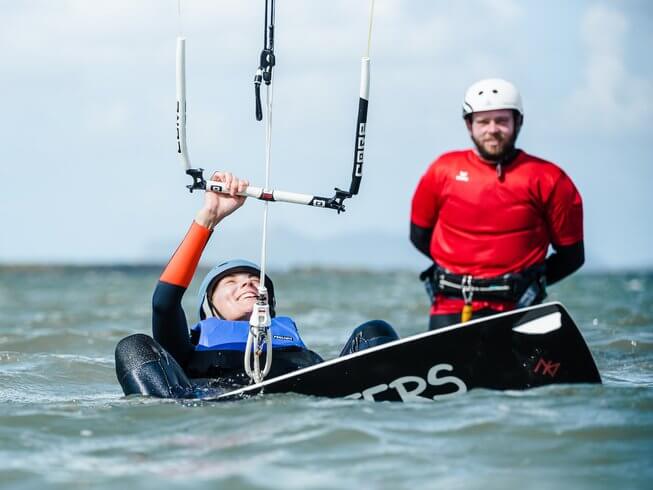 Kite & Yoga in Lo Stagnone, Sicily
8 Days • Available Apr - Oct • by Magicwaters
Welcome to the largest island of Mediterranean! Huge lagoon with shallow water, pleasant temperatures and of course, good wind! All kite levels. Includes classes, accommodation and breakfast.
Lo Stagnone •

Italy Sicily •
from US$ 1,069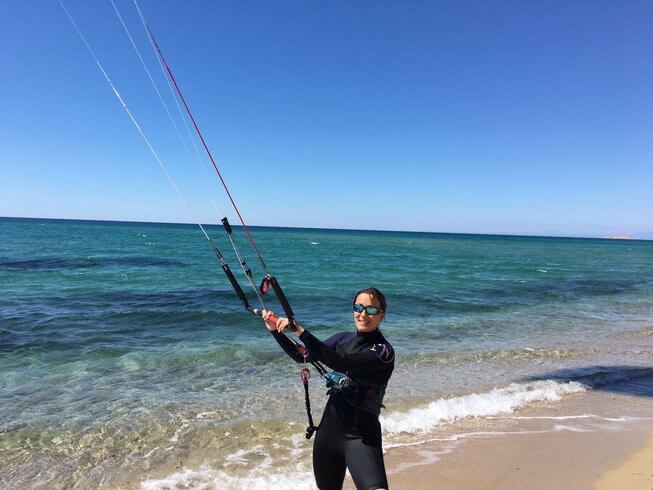 Beginner Kitesurf Camp Sardinia
7 Days • Available Jun - Oct • by Sports Paradise GmbH
Wind & water at beautiful Sardinia! Learn the basics of kitsurfing in a safe environment and explore the island. Accommodation is also provided.
Bari Sardo •

Italy
from US$ 1,394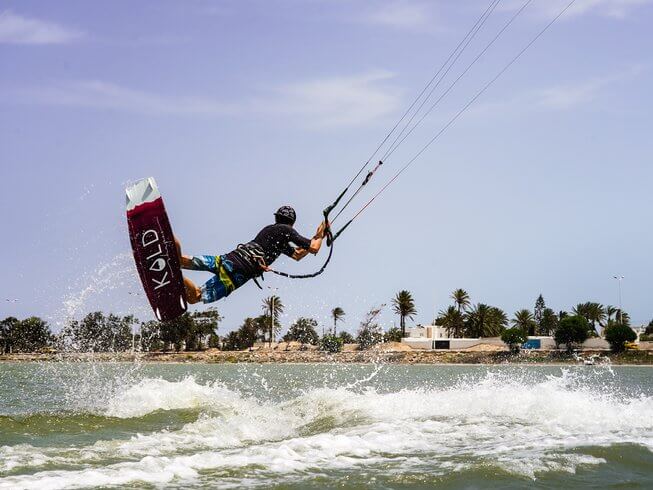 Kitesurf Camp in Lo Stagnone and Wine Tasting in Sicily
8 Days • Available Jun - Jul • by Oasis Kite
Sicilian serenity, action in the water, and exciting excursions on land summed up as "la dolce vita". They have put together an all-round carefree package that leaves nothing to be desired. Come and see for yourself. 20-hours kite classes, wine tasting, accommodation, breakfaast.
Lo Stagnone •

Italy Sicily •
from US$ 1,276
Kitesurfing lessons for beginners in Punta Pellaro
2 hrs • Available all year • by NewKiteZone
This experience will give you a taste of what the world of kitesurfing really is. The instructors can help you go from a beginner to the point of where you're flying and steering a kite. Kite classes are held in designated area so you won't be distrubed by other kiters.
Punta Pellaro •

Italy
from US$ 70
Don't see your kite hub here? Add your business!
Kite Schools, Gear Rental & Repair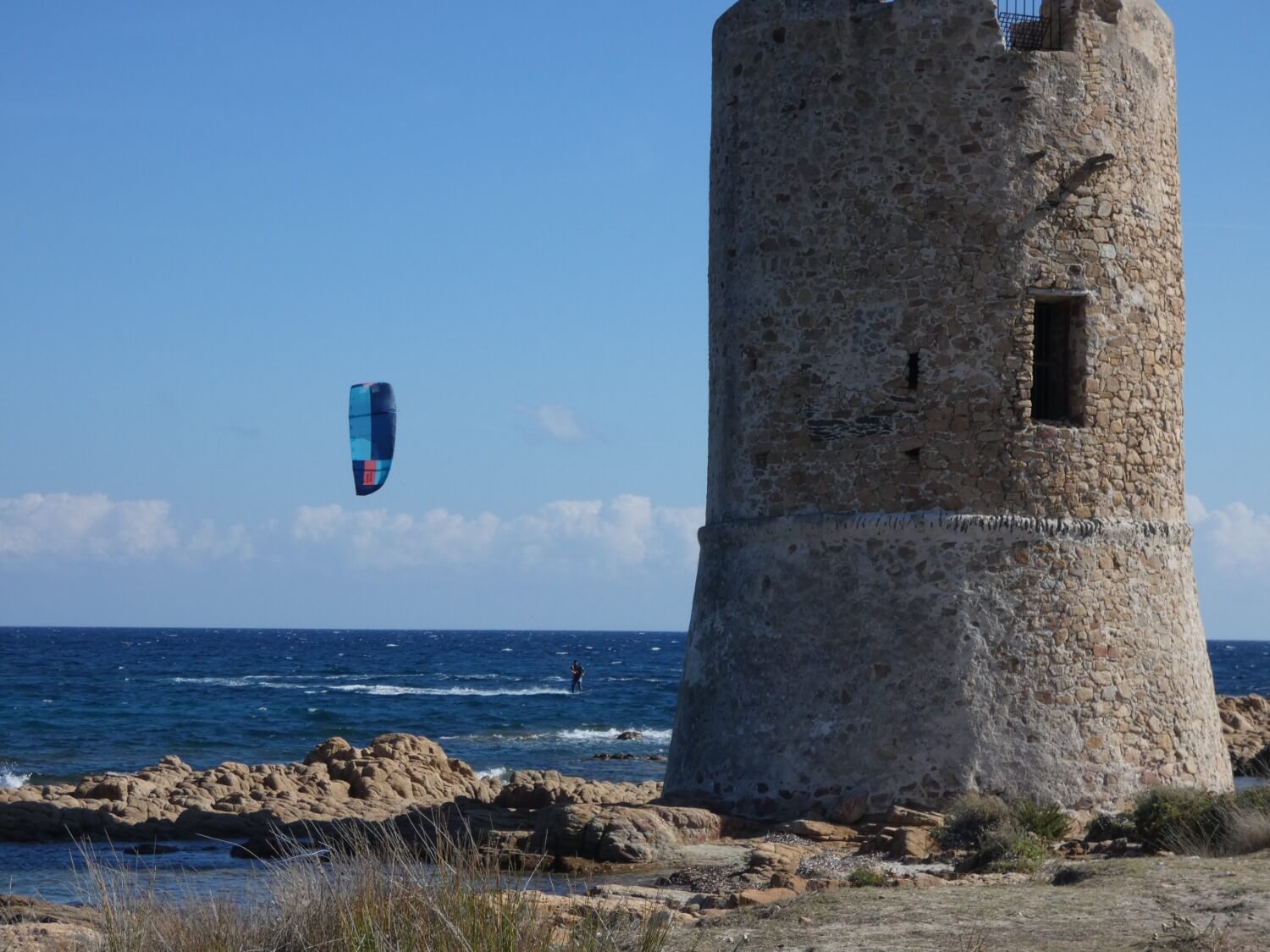 Our homespot is in the area of La Caletta, south of Olbia Costa Smeralda Airport on the east coast of Sardinia. The school spot is located in a long sandy beach which is ideal for kitesurfing. In summer you will find the Kite Station at the beach "Sa Petra Ruja". The region Siniscola, besides its dream
La Caletta
More
Don't see your kite hub here? Add your business!
Nearby Accommodation
Location
Insurance
Be sure to travel abroad with a travel/medical insurance that covers kitesurfing activity. More →