Not a typical sandy greek beach, but a rocky beach covered with a layer of seaweeds and therefore without regular sunbathers. It can get full on the weekends when a lot of kiters from Athens come over. Small to medium waves, not like the open ocean type.
Wind
Quite some thermal wind. With the north wind you can expect 25-30 knts.
Dangers
Rocks in the water and on the beach.
It is your responsability to check whether kitesurfing is allowed at the spot; you might need a 'special permit' or membership from a local kite organization, etc. Local rules can change. Respect others - kiters or not; kite safely and enjoy the wind!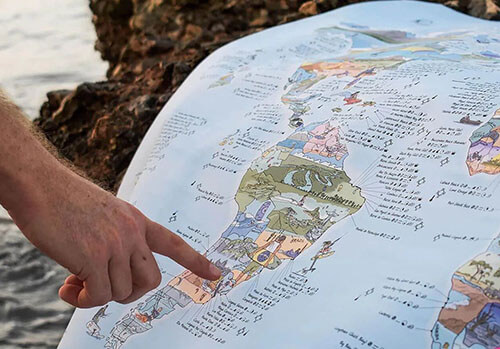 School
Gear rental
Repair
Kiteshop
Restaurant
Toilets
Showers
Bar
Supermarket
Accommodation
Campground
Jan

Feb

Mar

Apr

May

Jun

Jul

Aug

Sep

Oct

Nov

Dec
Windy days*:
16
15
16
13
11
12
17
18
13
15
14
19
Av. Wind Speed (kt):
10
10
10
8
7
7
9
10
9
10
9
10
Kite Season:

med

med

med

med

high

high

high

high

high

high

med

med
Av. Temperature:
10
10
12
15
21
25
27
27
24
19
15
11
* with min. 4 bft (12 knt) wind, without thermal wind stats
Spot Photos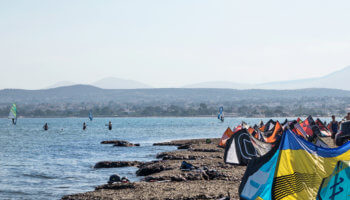 Kitesurf Vacation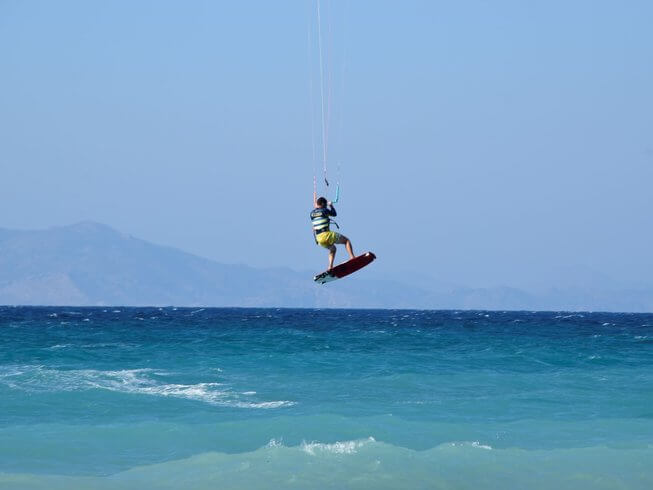 Advanced Kite & Yoga Surf Camp Rhodes
8 Days • Available Apr - Oct • by WetSkillz kite center
A home for those who love a challenge on the ocean, especially for those who are big on kitesurfing. This kitesurfing camp will spoil you by giving you some lessons of how to do great kitesurfing – for independent kiters. Includes accommodation
Theologos •

Greece
from US$ 697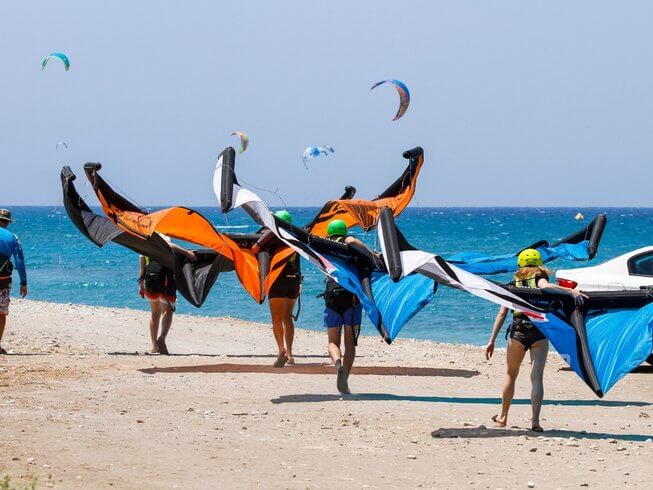 Beginner Kite & Yoga Surf Camp Rhodes, Greece
8 Days • Available Apr - Oct • by WetSkillz kite center
Learn to fly in the island of sun. Wake up with morning yoga session and join a kite classes held in small group. Kite center is located away from tourist area, but still close enough to the town. Accommodation included.
Theologos •

Greece
from US$ 858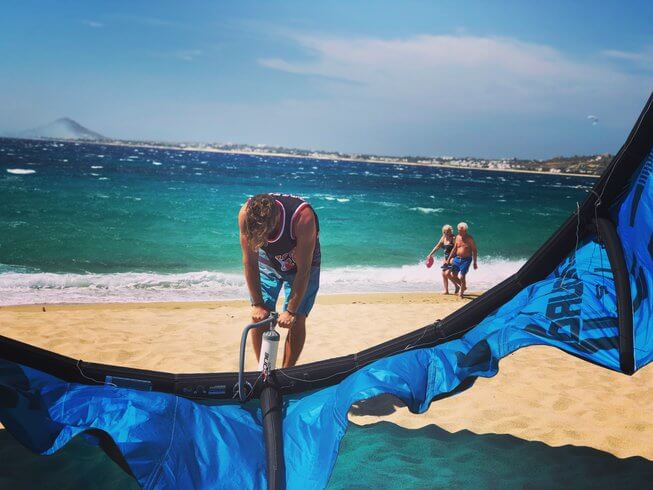 Beginner and Intermediate Kitesurf Holiday in Naxos
8 Days • Available Jun - Oct • by Studios Vrettos
Kitesurf and explore Naxos! Kite course from the boat, yoga session & Greek BBQ! Accommodation at the spot in a nice studio with breakfast included.
Plaka •

Greece
from US$ 1250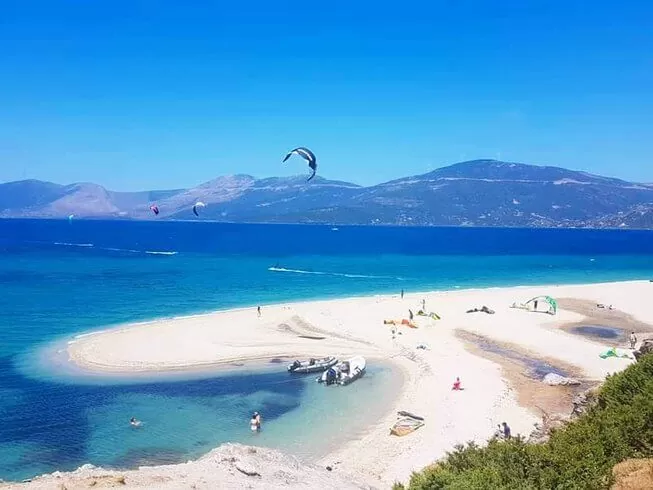 Amazing Kitesurf Camp in Marmari, Evia Island, Greece
7 Days • Available Apr - Oct • by Kitegreece
Greece's windiest place! Meltemi wind available all day long. You can expect winds from 15 to 35 knots. Includes the semi-private course of 10h, or private classes of 6 hours and accommodation. Wind is already here, when are you coming?
Marmari •

Greece
from US$ 836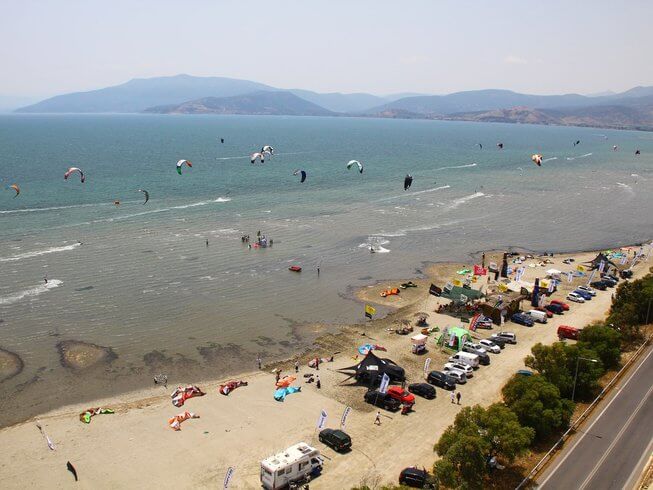 Kitesurfing Holiday Camp in Nafplio, Greece
6 Days • Available May - Oct • by Radical kite Center
Best kitesurf holidays ever in a friendly safe and fun environment. Shallow waters, sandy bottom, safe bay. Come and learn to kite or improve your kite skills! Includes accommodation and breakfast.
Nafplio •

Greece
from US$ 1,251
Don't see your kite hub here? Add your business!
Kite Schools, Gear Rental & Repair
Nearby Accommodation
Location
Insurance
Be sure to travel abroad with a travel/medical insurance that covers kitesurfing activity. More →