A village not far away from Lübeck and not that far from Hamburg either. It has a big flat water area, a sandy and pebble beach. The beach gets very crowded in summer – with windsurfers, kiters, swimmers and just other people staying on the beach.
Respect the rules of kite and surf beach.
Wind
Best wind in spring and autumn. SW wind is usually gusty.
Dangers
Seaweeds that get on your lines, crowd.
It is your responsability to check whether kitesurfing is allowed at the spot; you might need a 'special permit' or membership from a local kite organization, etc. Local rules can change. Respect others - kiters or not; kite safely and enjoy the wind!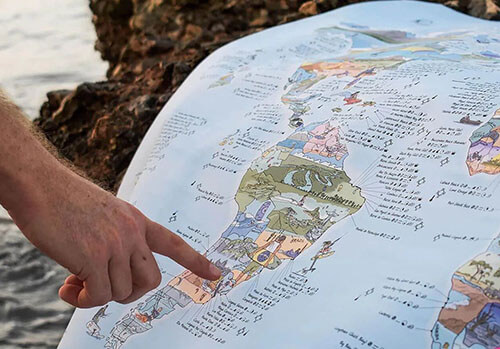 School
Gear rental
Repair
Kiteshop
Restaurant
Toilets
Showers
Bar
Supermarket
Accommodation
Campground
Camper friendly
Jan

Feb

Mar

Apr

May

Jun

Jul

Aug

Sep

Oct

Nov

Dec
Windy days*:
21
17
18
15
14
12
13
13
13
16
17
20
Av. Wind Speed (kt):
16
15
14
10
10
10
10
10
11
13
14
15
Kite Season:

low

low

med

high

high

high

high

high

high

high

med

low
Av. Temperature:
2
3
5
8
12
15
18
18
15
11
6
2
* with min. 4 bft (12 knt) wind, without thermal wind stats
Spot Photos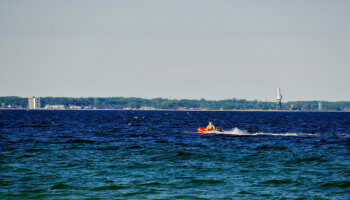 Kitesurf Vacation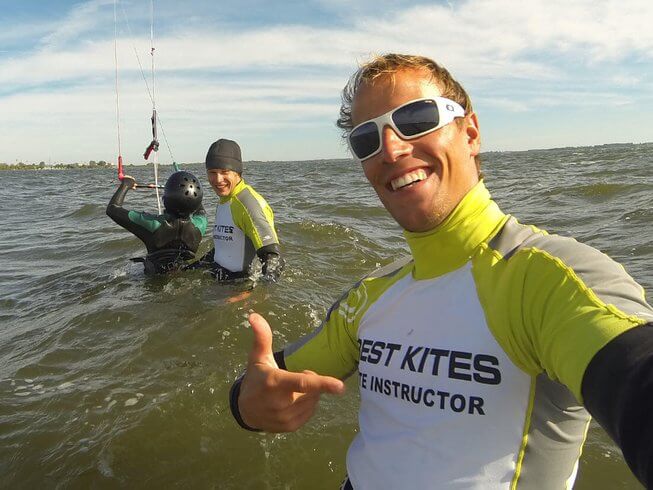 5 Day Kiteboarding Courses for Beginners in Wiek, Rügen, Germany
5 Days • Available May - Sep • by Iveta Kites
Enjoy kiteboarding courses by the sea, manage a complete course for 5 days while relaxing at the seaside! In Iveta Kites' selection, they care about empathy, patience, and friendliness. Includes a 5 days kite course and a stay at the campsite (either in a tent or caravan).
Wiek •

Germany
from US$ 706
Don't see your kite hub here? Add your business!
Kite Schools, Gear Rental & Repair
Nearby Accommodation
Location
Insurance
Be sure to travel abroad with a travel/medical insurance that covers kitesurfing activity. More →