Do you kite here? Let us know more about the spot! Click here to edit!
It is your responsability to check whether kitesurfing is allowed at the spot; you might need a 'special permit' or membership from a local kite organization, etc. Local rules can change. Respect others - kiters or not; kite safely and enjoy the wind!
Jan

Feb

Mar

Apr

May

Jun

Jul

Aug

Sep

Oct

Nov

Dec
Windy days*:
28
22
18
18
26
30
31
31
30
31
30
30
Av. Wind Speed (kt):
11
10
8
9
11
14
15
16
16
15
14
13
Av. Temperature:
27
27
26
26
26
25
26
26
27
27
27
28
* with min. 4 bft (12 knt) wind, without thermal wind stats
Spot Photos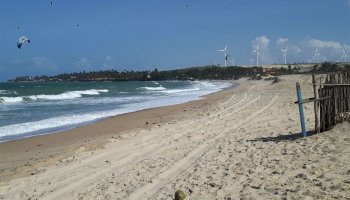 Kitesurf Vacation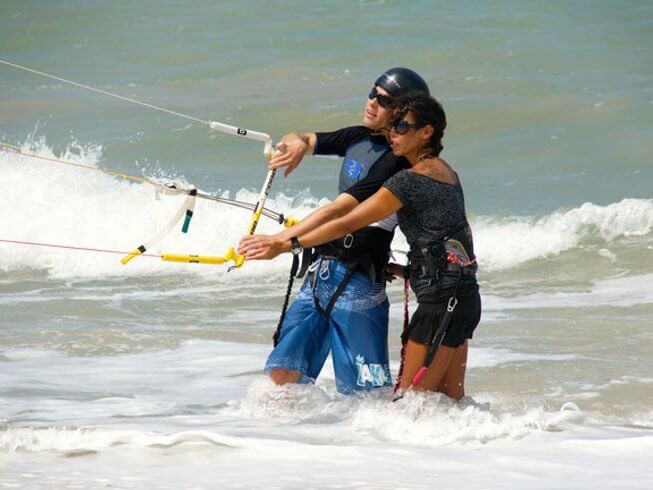 Fantastic Kitesurf Camp in Cumbuco, Ceara
7 Days • Available Mar - Aug • by Kite Center Garda Lake
A wonderful holiday experience in the beautiful Cumboco village in Brazil, where you can kite almost every day of the year. This package offers kitesurfing lessons to improve your skills in the paradise. Meet new friends with the same passion as yours. This kitesurfing holiday will just be everything you need for a memorable vacation.
Cumbuco •

Brazil
from US$ 922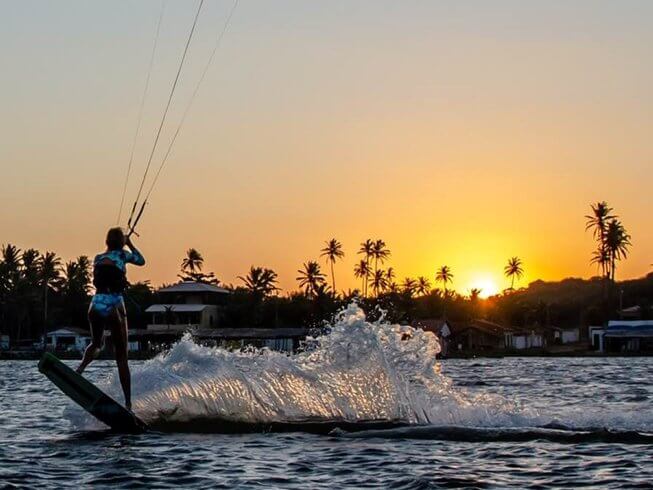 Zero to Hero Kitesurf Camp in Cumbuco, Brazil
7 Days • • by Bada Hostel
Zero to hero full kitesuf course in paradise. Explore the lagoons and improve your kite level in Cumbuco, small village on the beach (but Meca for kitesurfers).
Cumbuco •

Brazil
from US$ 580
Don't see your kite hub here? Add your business!
Kite Schools, Gear Rental & Repair
Nearby Accommodation
Location
Insurance
Be sure to travel abroad with a travel/medical insurance that covers kitesurfing activity. More →